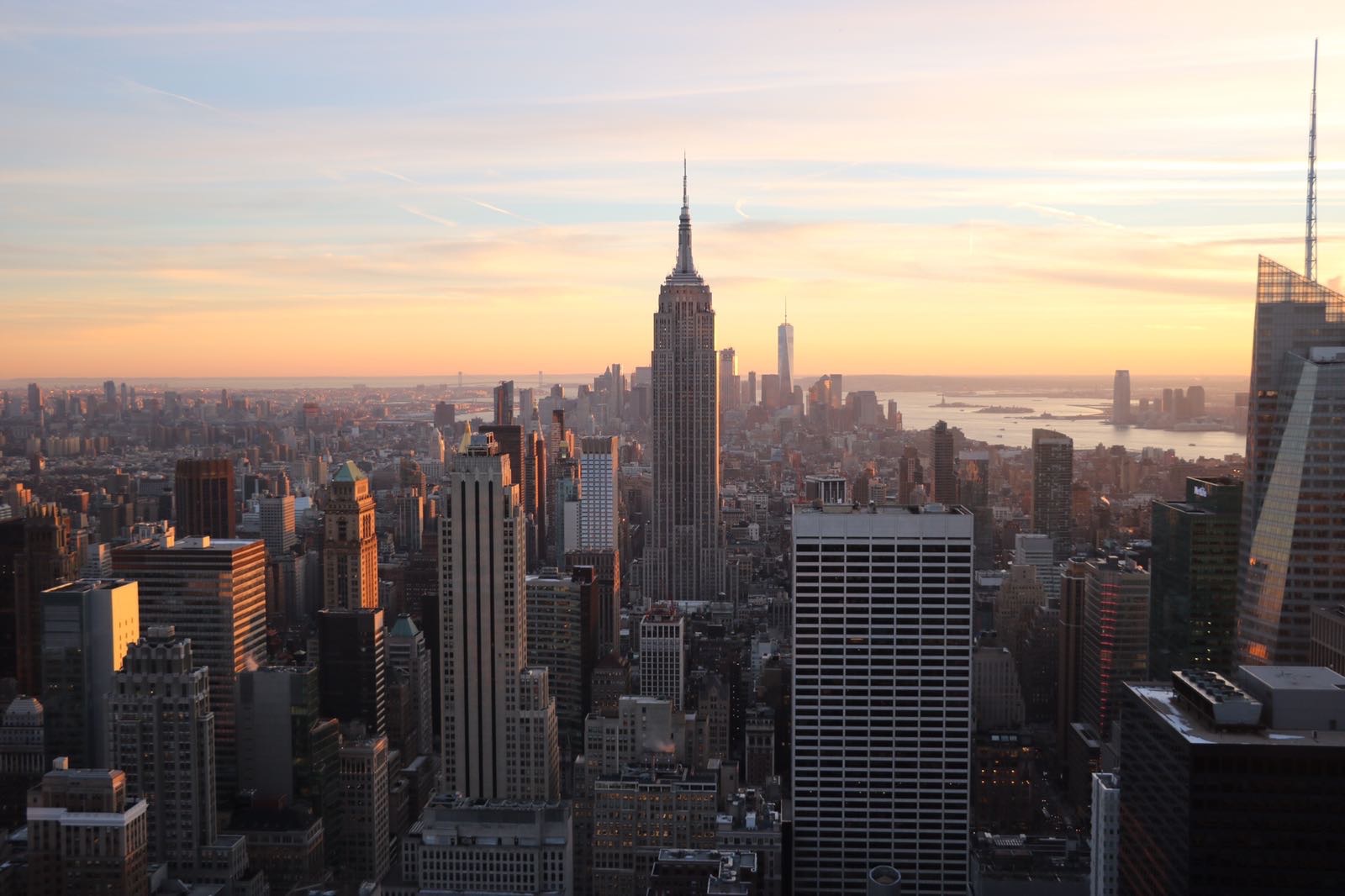 En février j'étais à New York, l'une des villes les plus actives et les plus glamour au monde et heureusement le temps était bon. New York est le centre culturel, financier et de mode des États-Unis. C'est sans hésiter une ville à visiter au moins une fois dans sa vie. Explorez les nombreuses attractions touristiques, déguster un hot-dog en plein Manhattan, s'imprégner du charme de la ville en marchant dans le centre-ville, enfin bref, la liste est sans fin!
Même s'il y a énormement de choses à faire à New York, je vous ai listé 10 activités qui vous donnera envie de réserver vos billets tout de suite :
In February I was in New York, one of the most active and glamorous cities in the world and fortunately the weather was good. New York is the cultural, financial and fashion center of the United States. It's definitely a city to visit once in his life. Explore the many tourist attractions, enjoy a hot dog in Manhattan, soak up the charm of the city by walking downtown, the list is endless!
Even if there are a lot of things to do in New York, I've listed 10 activities that will make you want to book your tickets right away:
1. Aller à la gare Grand Central
Le Grand Central Terminal est la gare ferroviaire historique de la ville. Prenez le temps de la visiter pour pouvoir admirer cette architecture étonnante et l'incroyable plafond dans la salle principale de la gare.
The Grand Central Terminal is the historic railway station of the city. Take the time to visit it to admire this amazing architecture and the incredible ceiling in the main room of the station.
2. Passer une soirée à Times Square
Situé à l'intersection de Broadway et de la septième Avenue, c'est vraiment le cœur de New York, l'endroit le plus animé. Des panneaux d'affichage gigantesques, des théâtres de Broadway, de nombreux restaurants et magasins ouverts jusque tard, il y a quelque chose à Times Square qui vous fera revenir et cela encore et encore.
Located at the intersection of Broadway and Seventh Avenue, this is truly the heart of New York, the liveliest place. Gigantic billboards, Broadway theaters, many restaurants and shops open until late, there's something in Times Square that will make you come back again and again.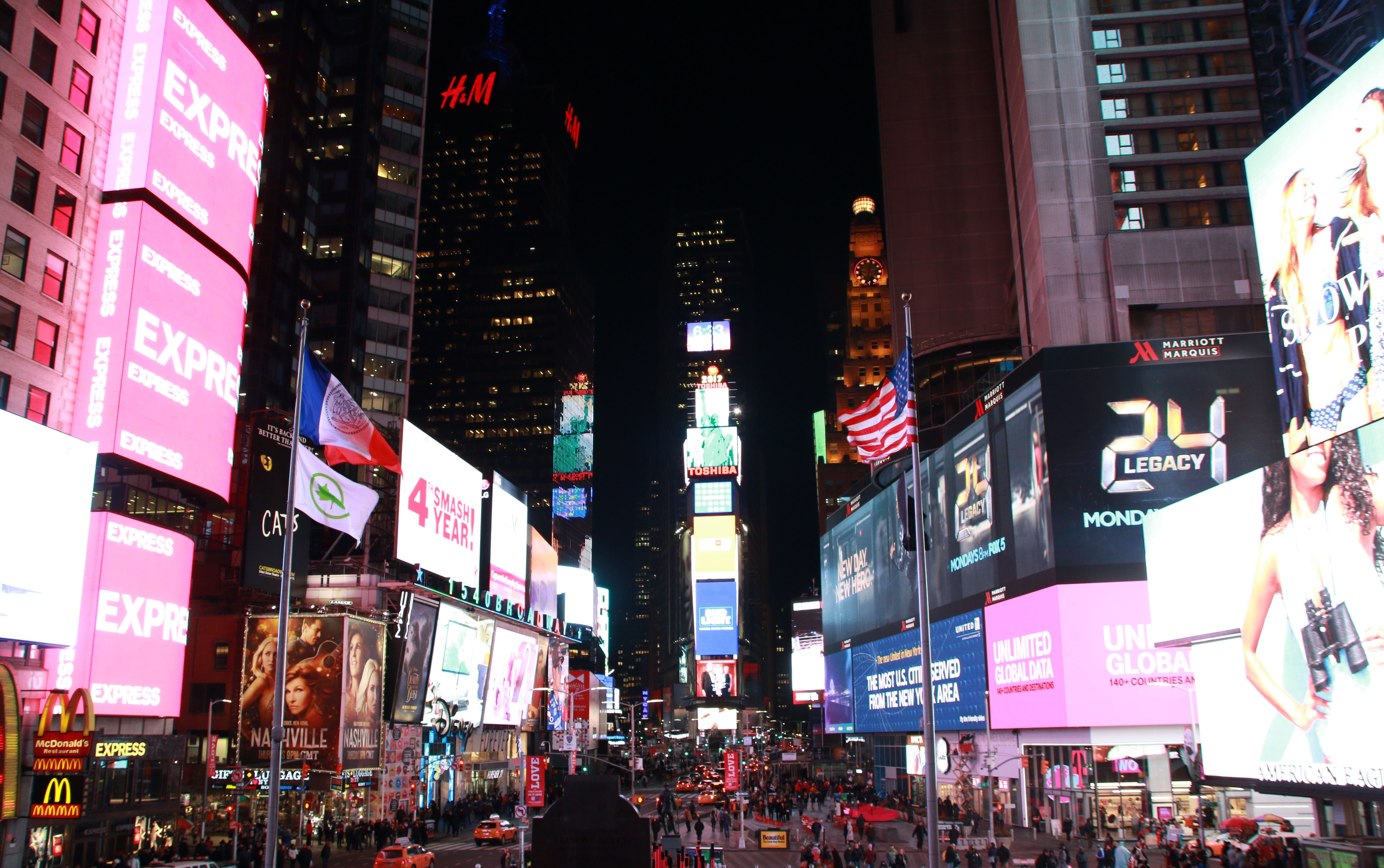 3. Se promener à Central Park
Rien de mieux qu'une balade en matinée à Central Park. Marchez, louez un vélo et découvrez ses lacs, ses ponts parfaits, sa patinoire, ses terrains de baseball et de tennis. Vous pouvez faire une visite guidée en calèche qui sont nombreuses au sud du parc.
Nothing better than a morning stroll to Central Park. Walk, rent a bike and discover its lakes, its perfect bridges, its ice rink, its baseball and tennis courts. You can also take a guided horse-drawn carriage tour at the south of the park.
4. Aller au Top of The Rock
Capturez des vues de 360 degrés de la ville depuis le Top of The Rock. Vous aurez une vue imprenable sur Central Park et sur l'Empire State Building qui se trouve juste en face. Préparez-vous à de longues files d'attente, mais les vues du haut compenseront tout.
Captures 360-degree views of the city from the top of the rock. You will have a breathtaking view of Central Park and the Empire State Building which is just across the street. Prepare for long queues, but the view on top will compensate everything.
5. Traverser le pont de Brooklyn
Ce pont est un must-see sur votre itinéraire. Il y a une promenade dédiée aux piétons et aux cyclistes afin que vous puissiez vous balader tranquillement et profiter de la vue en même temps. La promenade de 2kms offre de nombreuses opportunités de photos avec l'horizon de New York, la Statue de la Liberté, et le pont de Manhattan en vue.
This bridge is a must-see on your travel. There is a walk dedicated to pedestrians and cyclists so you can walk quietly and enjoy the view at the same time. The 2kms promenade offers many photo opportunities with the New York skyline, the Statue of Liberty, and the Manhattan Bridge in sight.
6. Prendre un ferry pour la Statue de la Liberté
Votre voyage serait incomplet sans une visite à la Statue de la Liberté, l'une des attractions les plus populaires de New York. Vous pouvez prendre le ferry pour Staten Island (gratuit) et admirer la statue de loin ou vous pouvez y monter, cependant assurez-vous de bien réserver à l'avance.
Your trip would be incomplete without a visit to the Statue of Liberty, one of New York's most popular attractions. You can take the ferry to Staten Island (free) and admire the statue from afar or you can go up but make sure to book well in advance for this.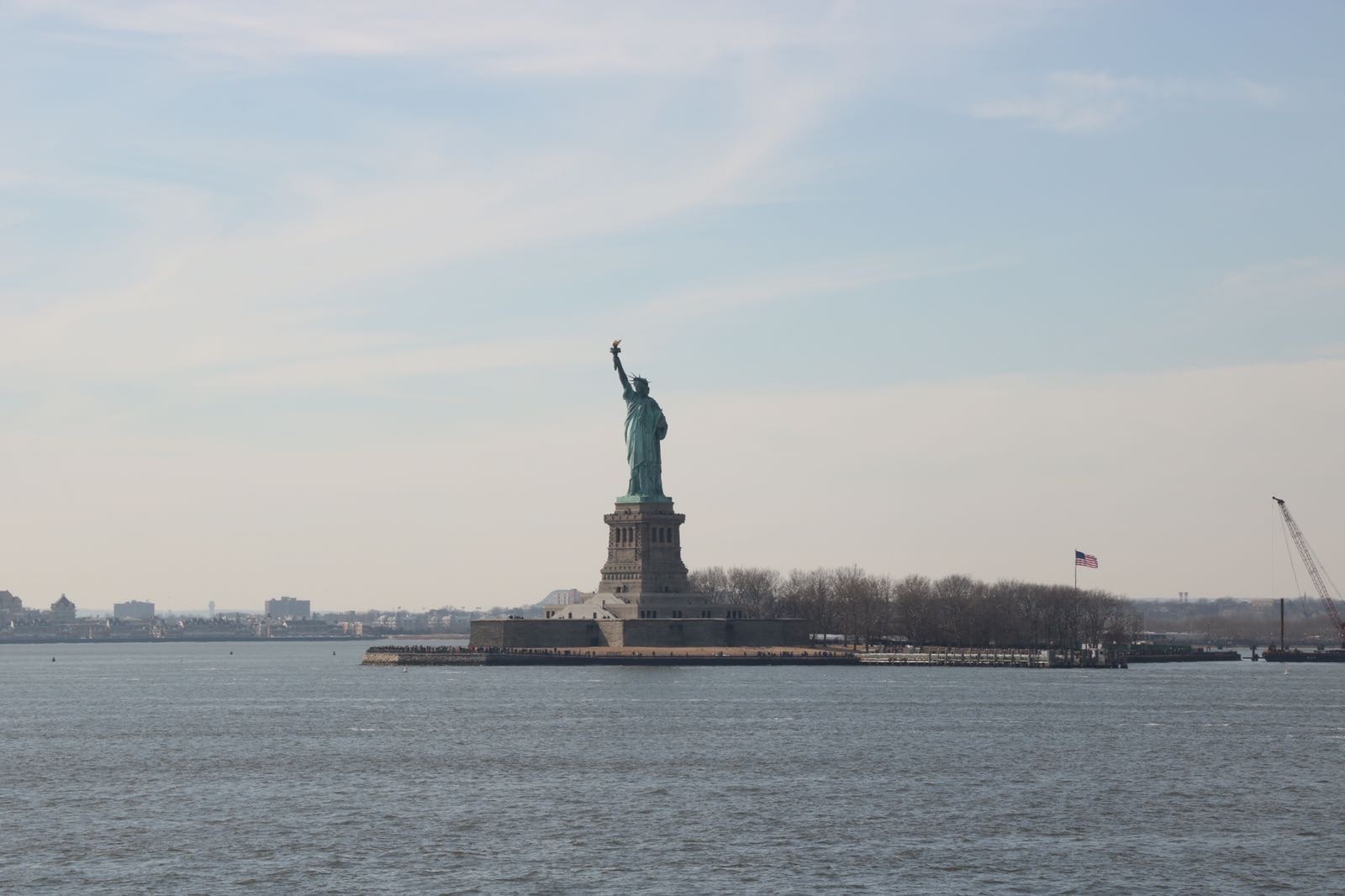 7. Faire un tour du Janes Carousel
Ce superbe manège se trouve dans le parc de Brooklyn à quelques pas du pont. Situé au bord de l'East River il permet une sublime vue sur les buildings de Manhattan. Et comme un peu de folie ne fait jamais de mal, un tour de manège vous coutera 2$.
This beautiful carousel is located in Brooklyn Park just few steps from the bridge. Located on the edge of the East River, it offers a sublime view of the buildings of Manhattan. And as a little craziness never hurts, a round of carousel will cost you $ 2.
8. Se rendre au Mémorial du  9/11
Ouvert dix ans après les attentats du 11 septembre 2001 contre le World Trade Center, le Mémorial du 11 septembre se trouve sur le site de l'ancienne localisation des tours jumelles. Ce site commémore les vies perdues dans l'attentat et donne un réel sentiment de paix à ceux qui le visitent.
Opened ten years after the attacks of September 11, 2001 against the World Trade Center, the Memorial of September 11 is located on the former site of the Twin Towers. This site commemorates the lives lost in the attack and gives a real sense of peace to those who visit it.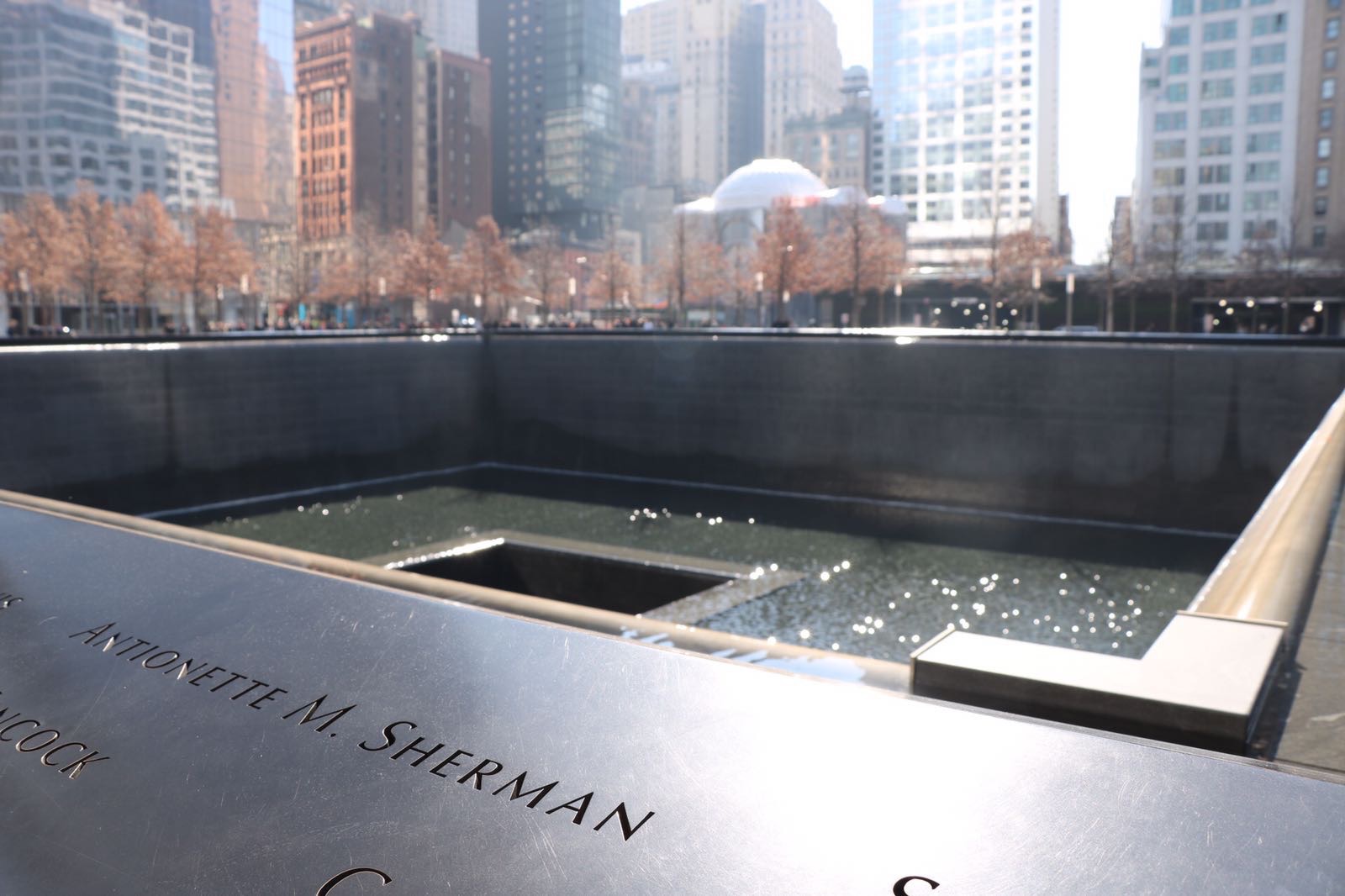 9. Prendre le Roosevelt tram
Pour profiter d'une vue unique sur l'horizon de la ville optez pour le téléphérique (Roosevelt Tram) qui vous déposera sur l'île Roosevelt, une minuscule île juste à l'Est de Manhattan. Arrivé sur l'île Roosevelt vous pourrez y faire le tour en bus pour  25c.
To enjoy a unique view of the city skyline, go for the Roosevelt Tram which will drop you onto Roosevelt Island, a tiny island east of Manhattan. Arrived on the island Roosevelt you can make the tour by bus for 25c.
10. Capturer une des meilleures vues de New York sur la High Line
Pour profiter d'une après-midi ensoleillée à New York, il n'y a pas de meilleur endroit que ce parc situé au-dessus du sol sur le West Side de Manhattan. Ancienne voie férrée, c'est aujourd'hui un parc urbain de marche qui offre aux marcheurs quelques-unes des meilleures vues de New York.
To enjoy a sunny afternoon in New York, there is no better place than this park located above the floor on the West Side of Manhattan. Former railway track, today is an urban walking park that offers to walkers some of the best views of New York.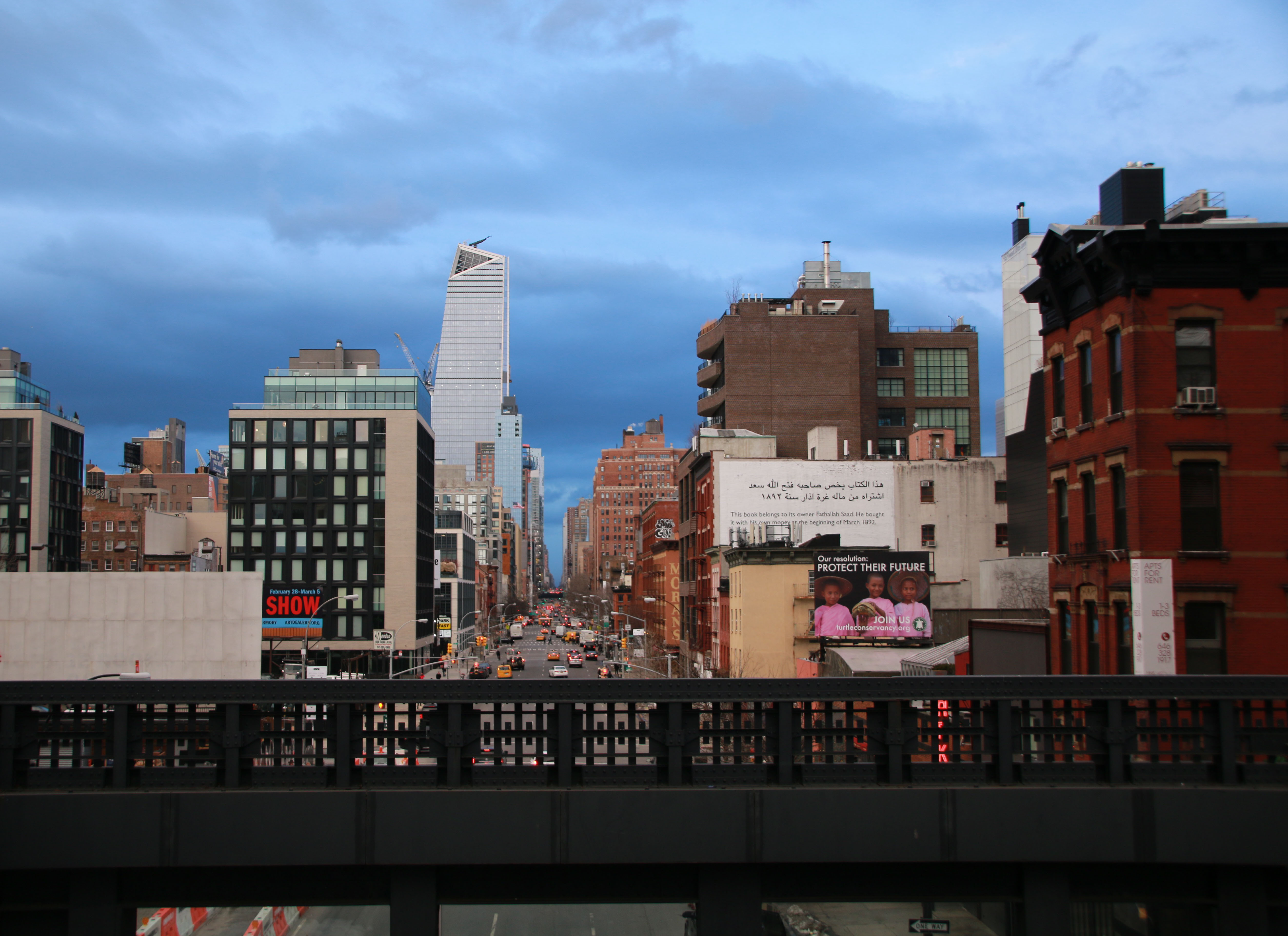 _____________________________________________
Alors, laquelle de ces activités arrive en tête de votre bucket liste?
So which of these activities comes on top of your bucket list?
It's time to explore ! 🙂
Commentaires
Votre adresse e-mail ne sera pas publiée. Les champs requis sont marqués d'un *