Hey !
Comme promis, voici la deuxième partie de ce travel diary! Après une première semaine parfaite et détente à Fuerteventura (lire ici la première partie), nous avons décidé de commencer à bouger un peu plus sur l'île.
Hey !
And here's the second part of this travel diary! After a perfect and relaxing first week in Fuerteventura (read everything about it over here in Part 1), we decided to start moving a bit more on the island.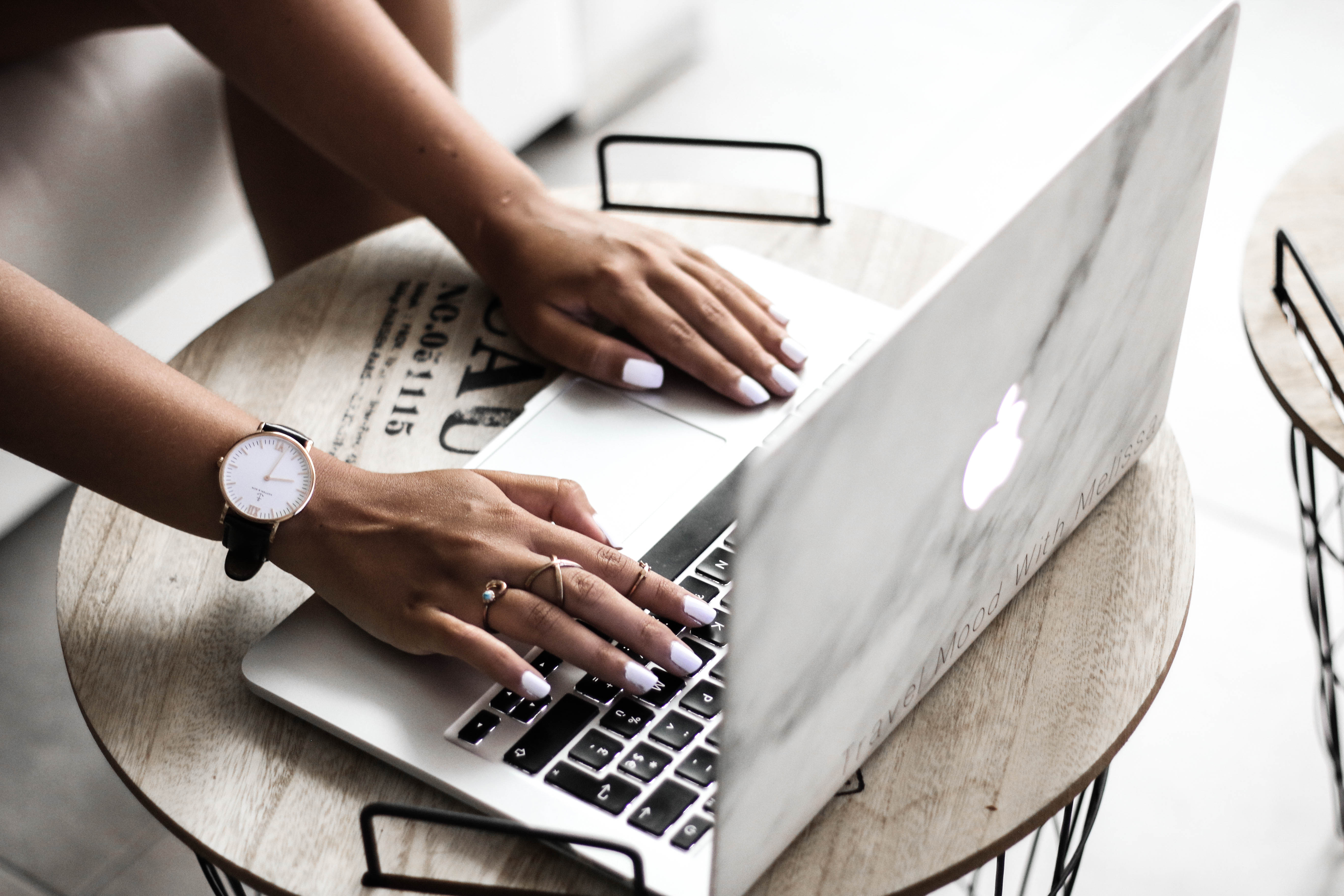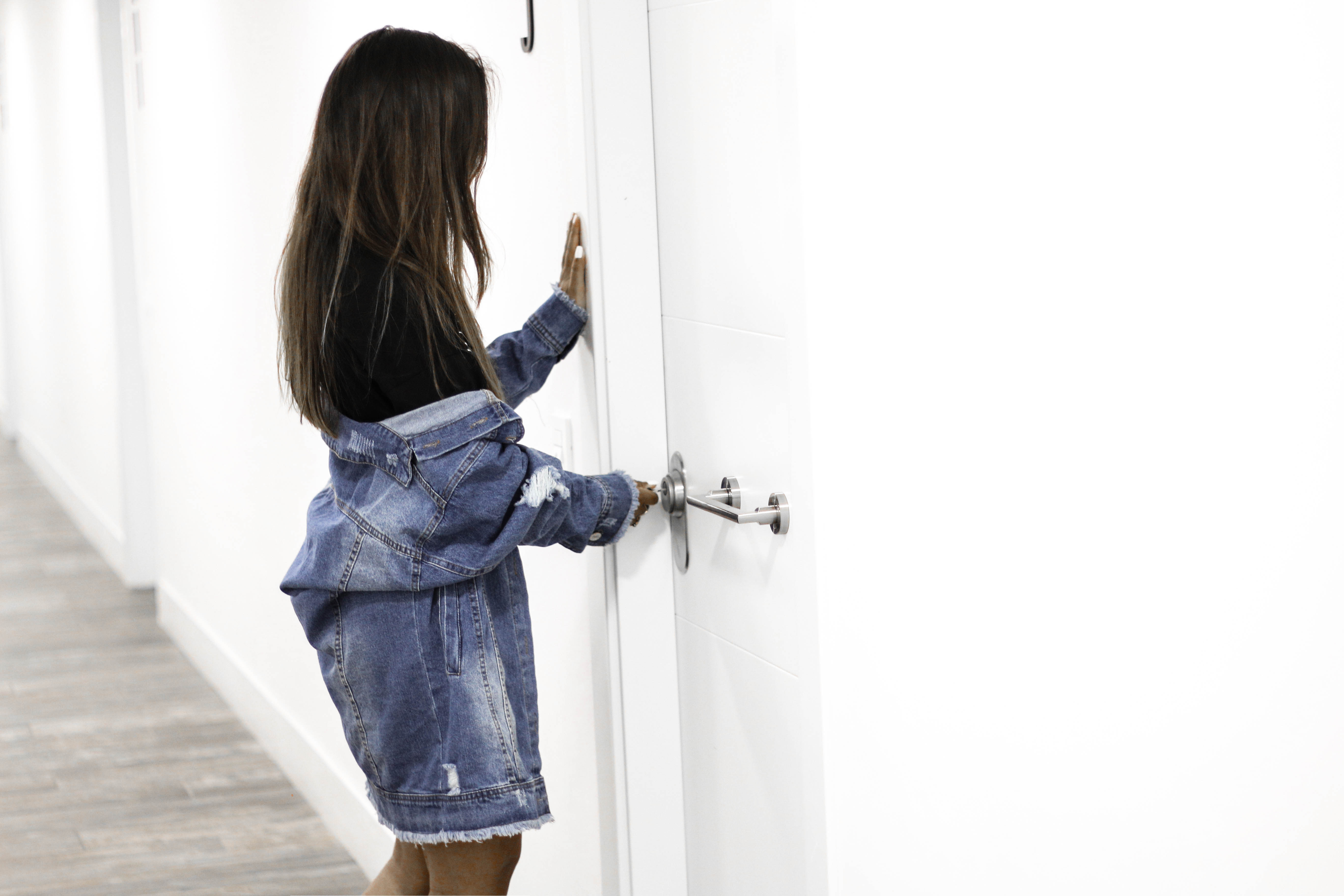 Nous n'avions pas loué de voiture car l'île est très bien desservie par de nombreux bus, mais si vous souhaitez comme nous, visiter toute l'île, je vous conseille tout de même d'avoir une voiture car les bus sont biens, mais avec chaque arrêt il faut compter 3h pour aller dans le sud depuis le Nord, donc environ 1h30 de plus qu'en voiture. Les bus sont en réalité des cars et si vous avez la poisse comme moi, le mal du car n'aide pas! Vous pouvez retrouver toutes les lignes de bus ici et quant aux tarifs ils dépendent de votre destination que vous indiquerez au chauffeur en montant.
Du coup, première destination : Le sud de l'île et plus précisément Morro jable, qui est ma ville préférée de Fuerteventura mais aussi la ville la plus touristique. Les plages du sud sont magnifiques et je dirai même que ce sont les plus belles de l'île. Les paysages sont également sublimes comme cette colline avec ces petites maisons blanches qui me rappellent tellement Santorin (d'ailleurs les articles sur la Grèce arriveront juste après, stay tuned). Morro Jable est la deuxième ville où je vous conseille d'y séjourner pour un voyage a Fuerteventura. Comme Corralejo, c'est une ville complète!
We did not rent a car because the island is easily accessible by buses. However, if you wish to visit the whole island as we did, I recommend that you rent a car, it is more convenient. To go to the south, that will take you 1h30 by car whereas buses will require 3 hours to reach the south from the north. You can find all buses lines here. Rates will depend on the destination that you will indicate to the driver.
So, first destination: South of the island and more precisely Morro Jable, which is my favorite city of Fuerteventura and also the most tourist area. The south's beaches are wonderful. They are the most beautiful of the island, to me. Landscapes are so magnificient as well such as this hill with these little white houses which remind me so much of Santorini ( blogposts of Greece will arrive soon, stay tuned). Morro Jable is the second city where I would advise you to stay for a trip to Fuerteventura. Like Corralejo, it's a complete city!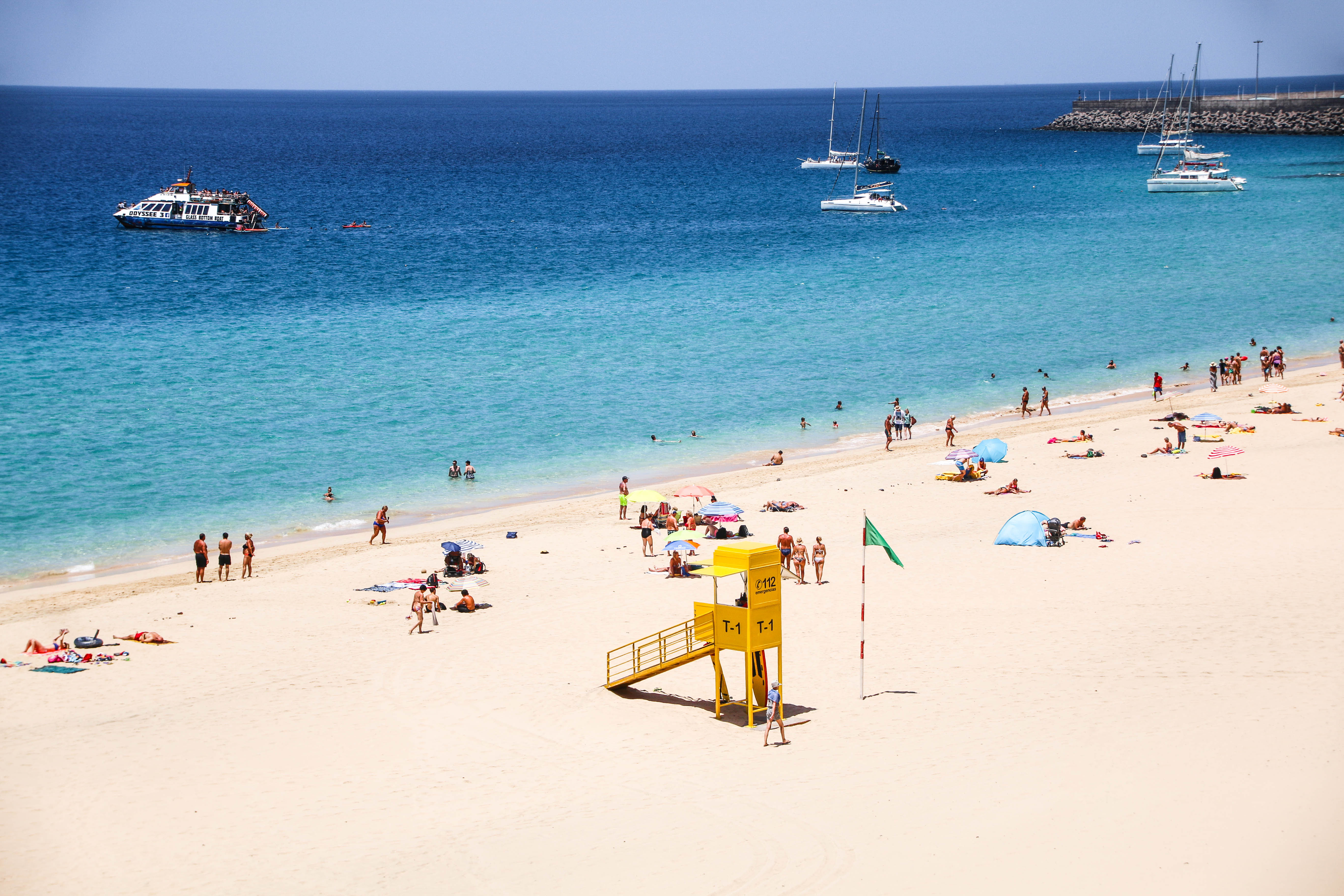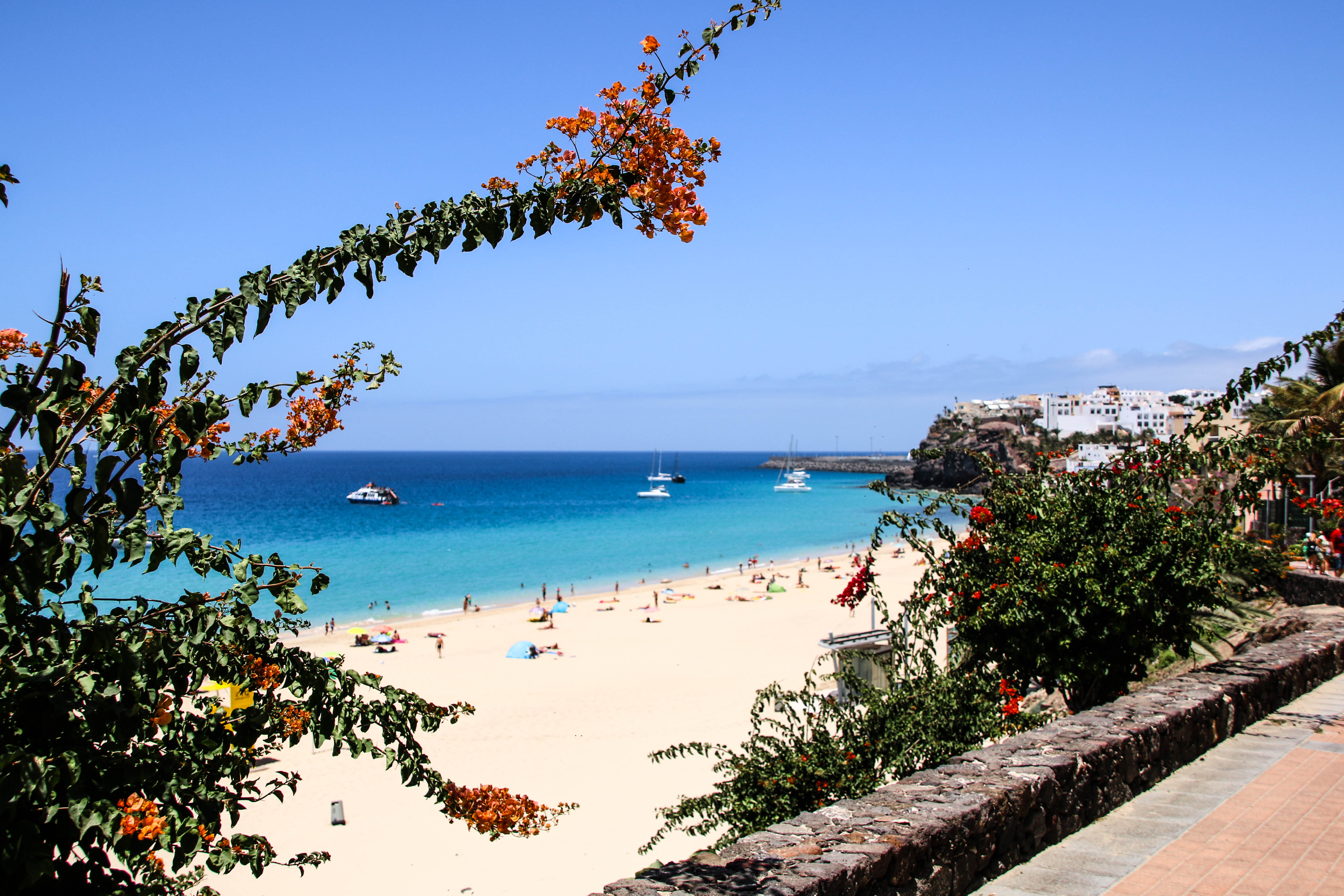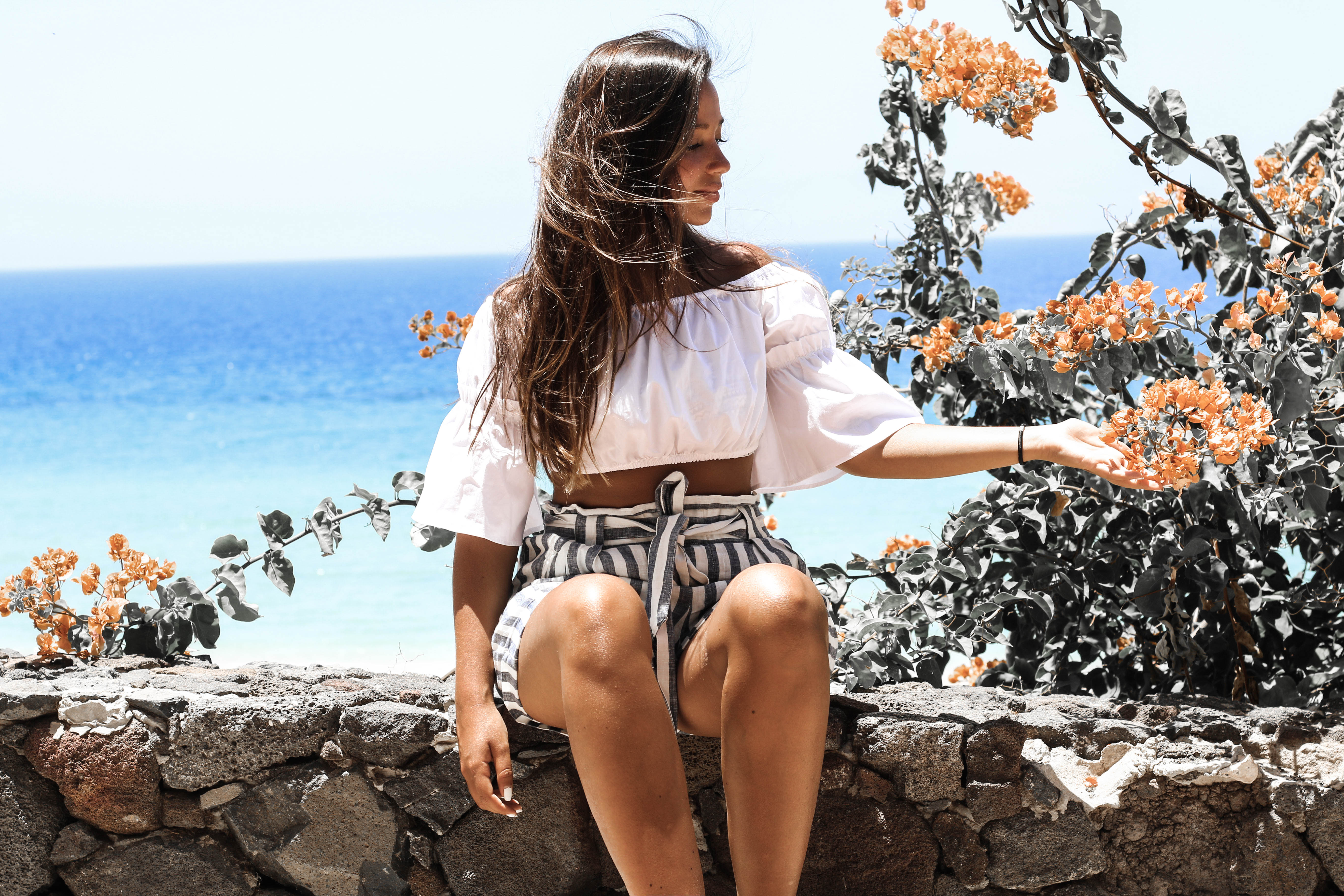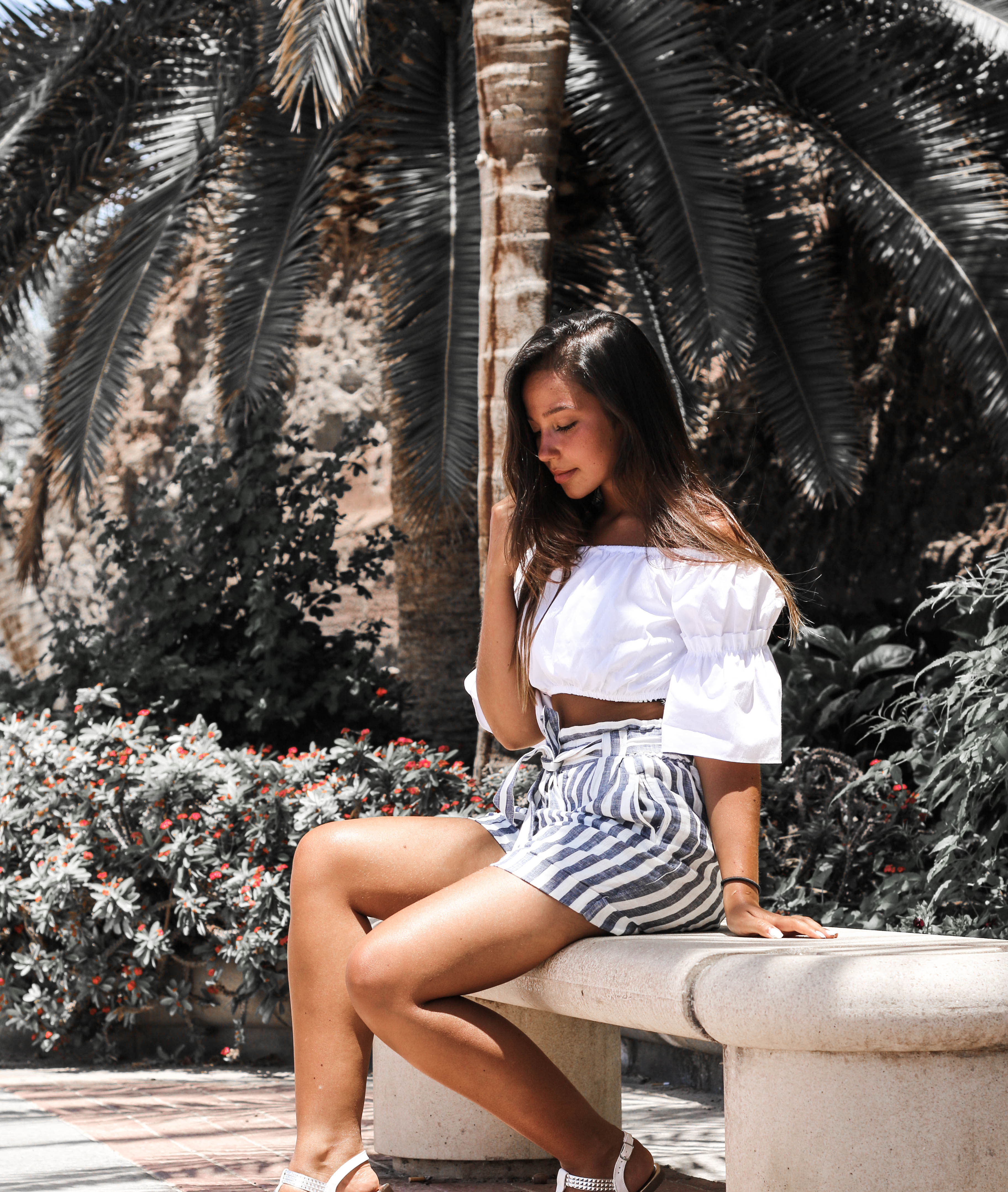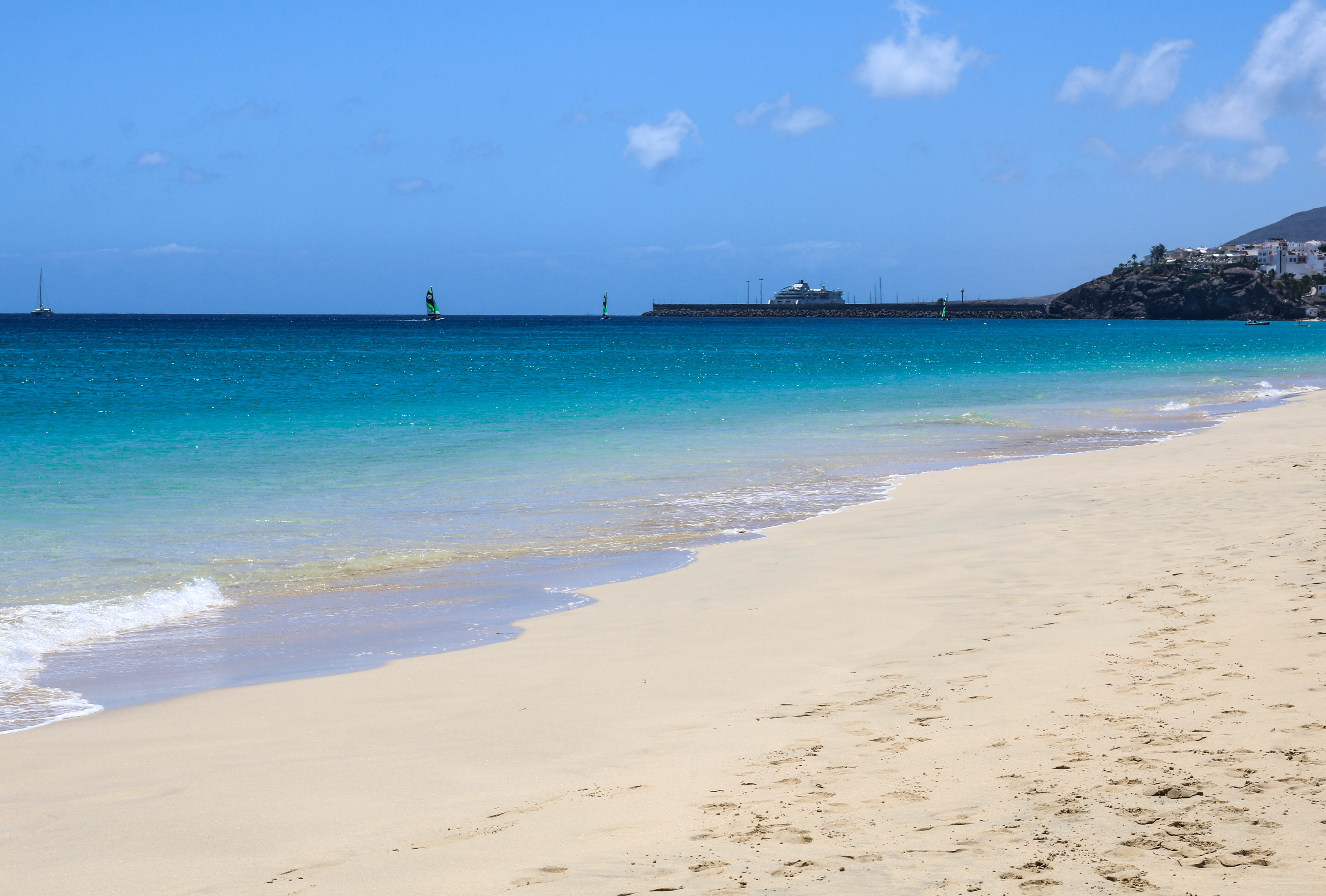 Voici les 3 plages à ne pas manquer dans le sud de Fuerteventura : Morro Jable, Sotavento et Costa Calma. Les plages de Sotavento et Costa Calma ne sont que des plages et ne possèdent rien aux alentours contrairement à Morro Jable mais la beauté de leurs plages suffisent à elles-mêmes. La plus connue reste Sotavento, cette plage très aimé par les accros de planche à voile! C'est une sorte de petit lac turquoise et paradisiaque qui s'étend jusqu'à la mer et qui laisse apparaître un paysage à couper de souffle! À noter que un seul bus dessert ces plages.
Here are the 3 must-see beaches in south of Fuerteventura: Morro Jable, Sotavento and Costa Calma. Beaches of Sotavento and Costa Calma have nothing nearby unlike Morro Jable. The best known is Sotavento, this beach is very coveted by windsurfing addicts! It is a kind of small turquoise and paradisiac lake that extends to the sea and which shows a breathtaking landscape ! Note that only one bus serves these beaches.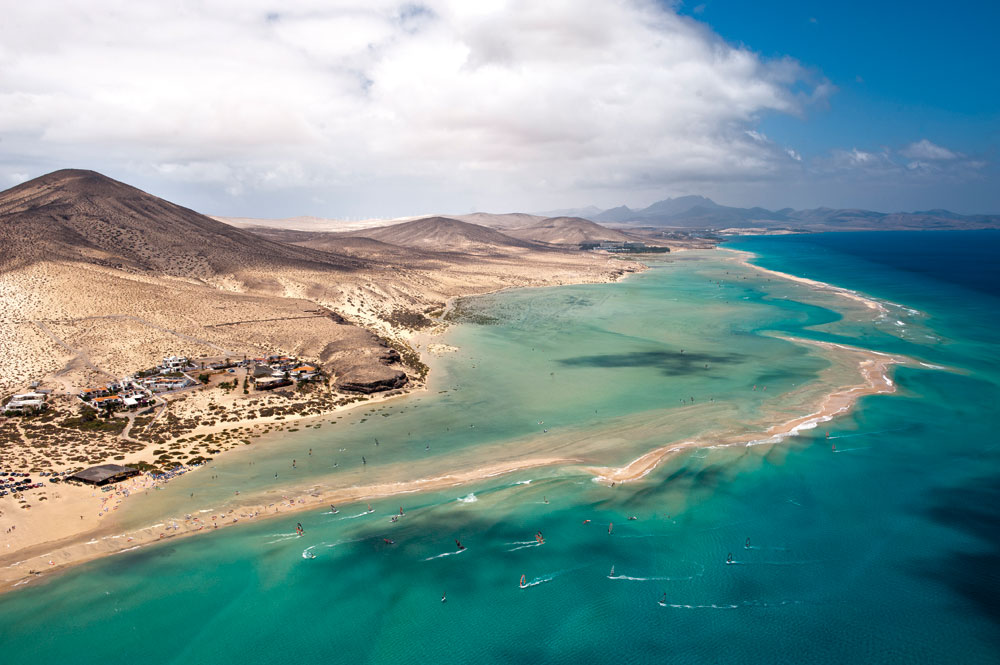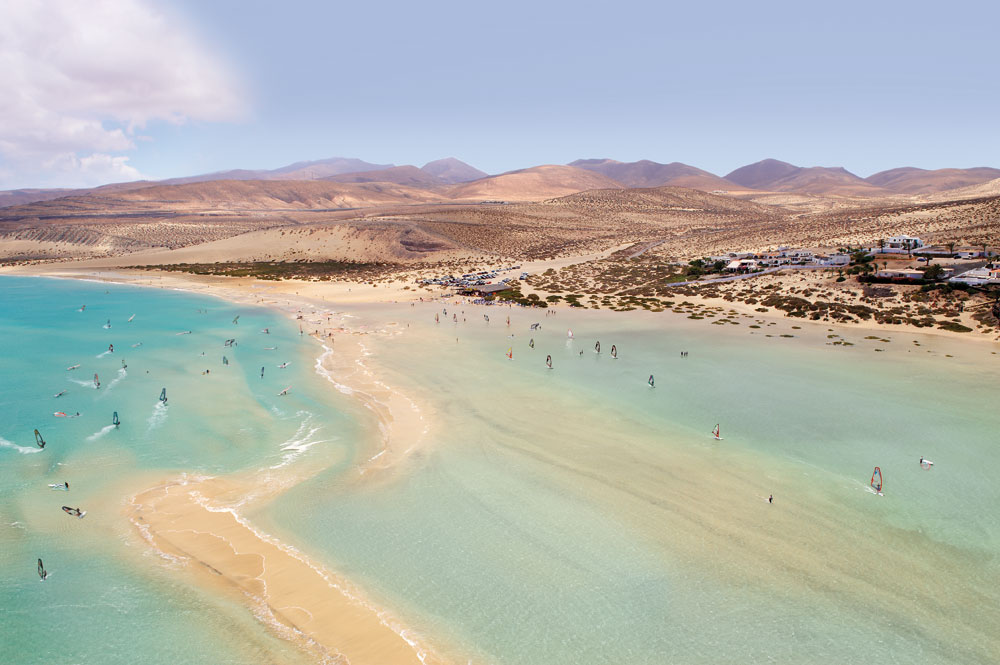 Mais je dois vous parler d'une autre plage que j'ai fait découvrir au chéri. Il s'agit de El Cotillo, une petite ville et une belle plage du Nord de Fuerteventura et donc pas très loin de notre hôtel. Pas de bol ce jour là il y avait  » calima « , un phénomène qui est propre aux îles Canaries et qui est TRÈS récurrent. Il s'agit d'un vent d'Est chaud et violent chargé de sable et de poussière provenant du Sahara. Durant ce phénomène, le vent est très violent et le ciel est blanchâtre et poussiéreux. Du coup avec ce ciel, la beauté de la plage et la beauté de la couleur de l'eau est difficile à percevoir mais je vous conseille fortement de visiter cette ville et la petite plage de La Concha un jour de plein soleil.
Now, I would like to tell you about another beach I showed to my boyfriend. This is El Cotillo, a small town with a nice beach in the north of Fuerteventura and not so far away from our hotel. No luck for us on that day, there was « calima », a unique and VERY recurrent phenomenon to the Canary Islands. This is a warm and violent East wind loaded with sand and dust from the Sahara. During this phenomenon, the wind is very violent and the sky is whitish and dusty. Nevertheless, I strongly advise you to visit this town and the small beach of La Concha on a sunny day.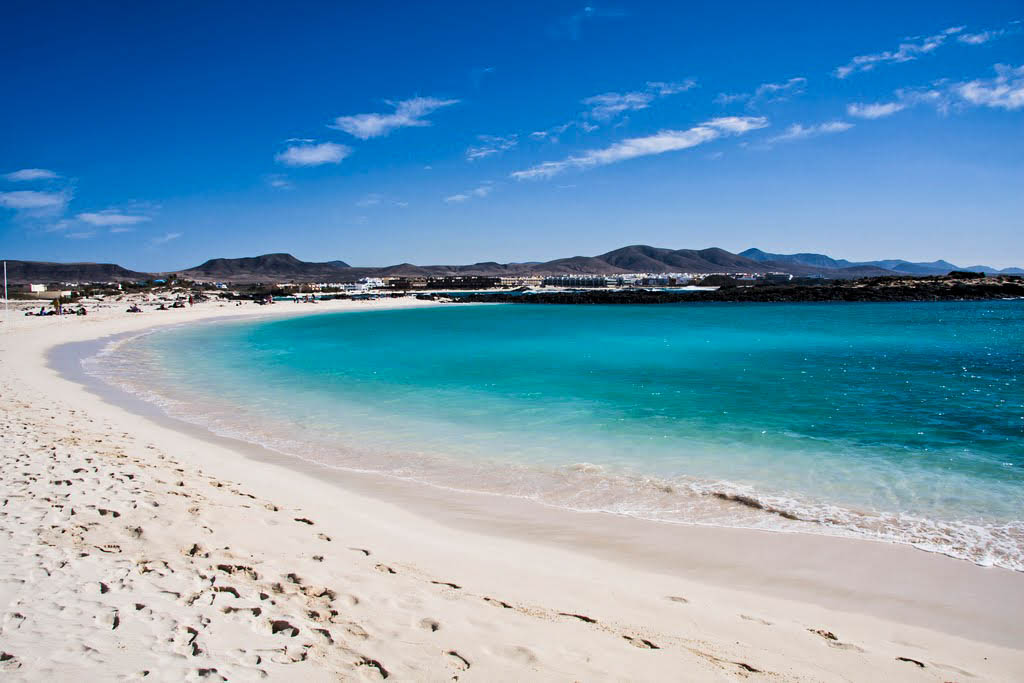 Les jours passèrent et forcément la fin approcha à grand pas et puis bon, vous le savez surement pour celles et ceux qui me suivent sur Instagram (@imxmelissa) et Snapchat (travel.mood), nous avons décidé de prolonger notre séjour d'une semaine! On était tellement bien ici et on avait le sentiment de ne rien avoir vu de cette ile.. En tout cas, pas assez! Du coup, nous voilà reparti pour une semaine de plus!
Days passed and inevitably the end has come and then, for those who follow me on Instagram (@imxmelissa) and Snapchat (travel.mood) surely know about it, we decided to extend our stay for one week! We were so happy here and we had the feeling of not having seen anything of this island .. not enough! So, let's go for another week!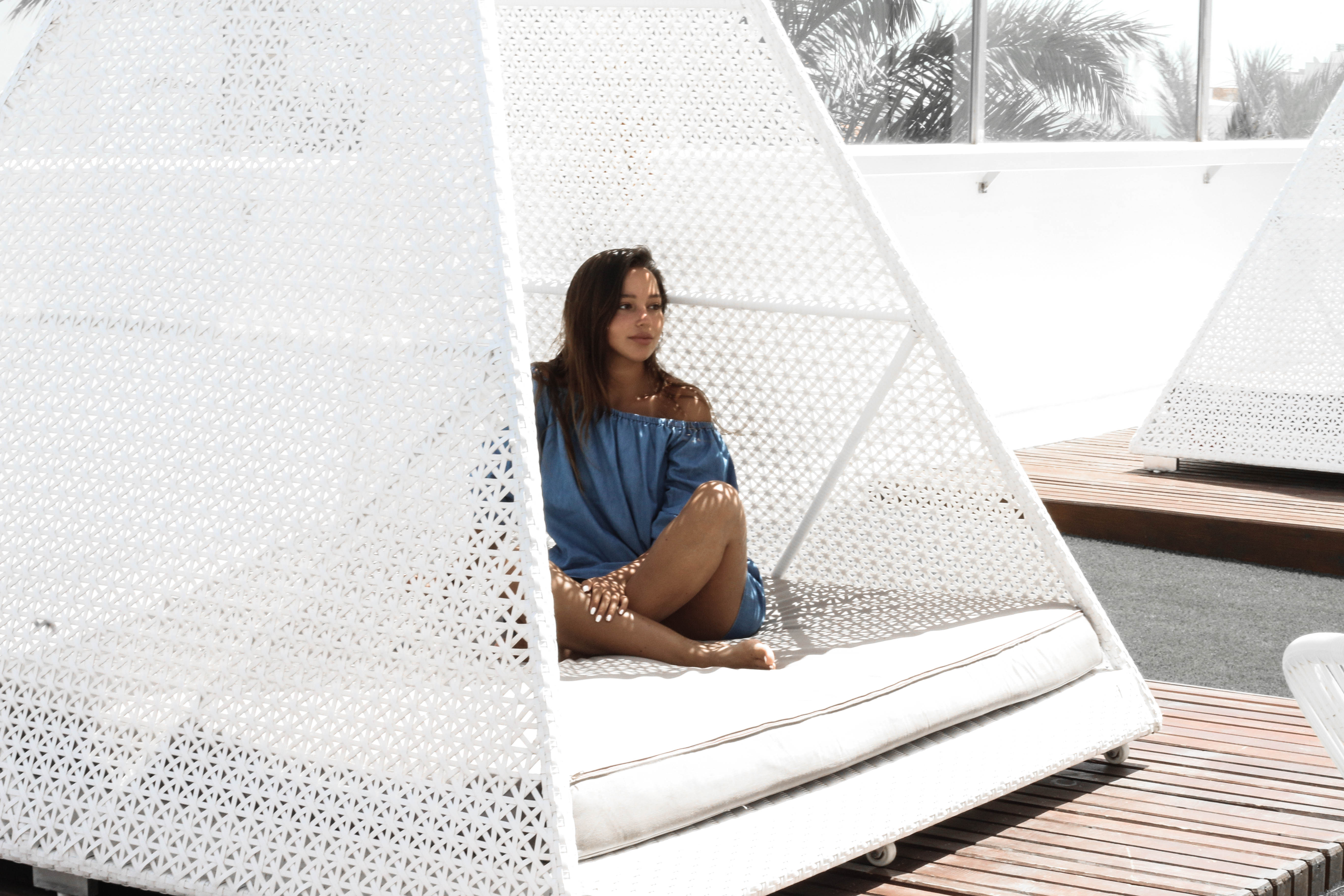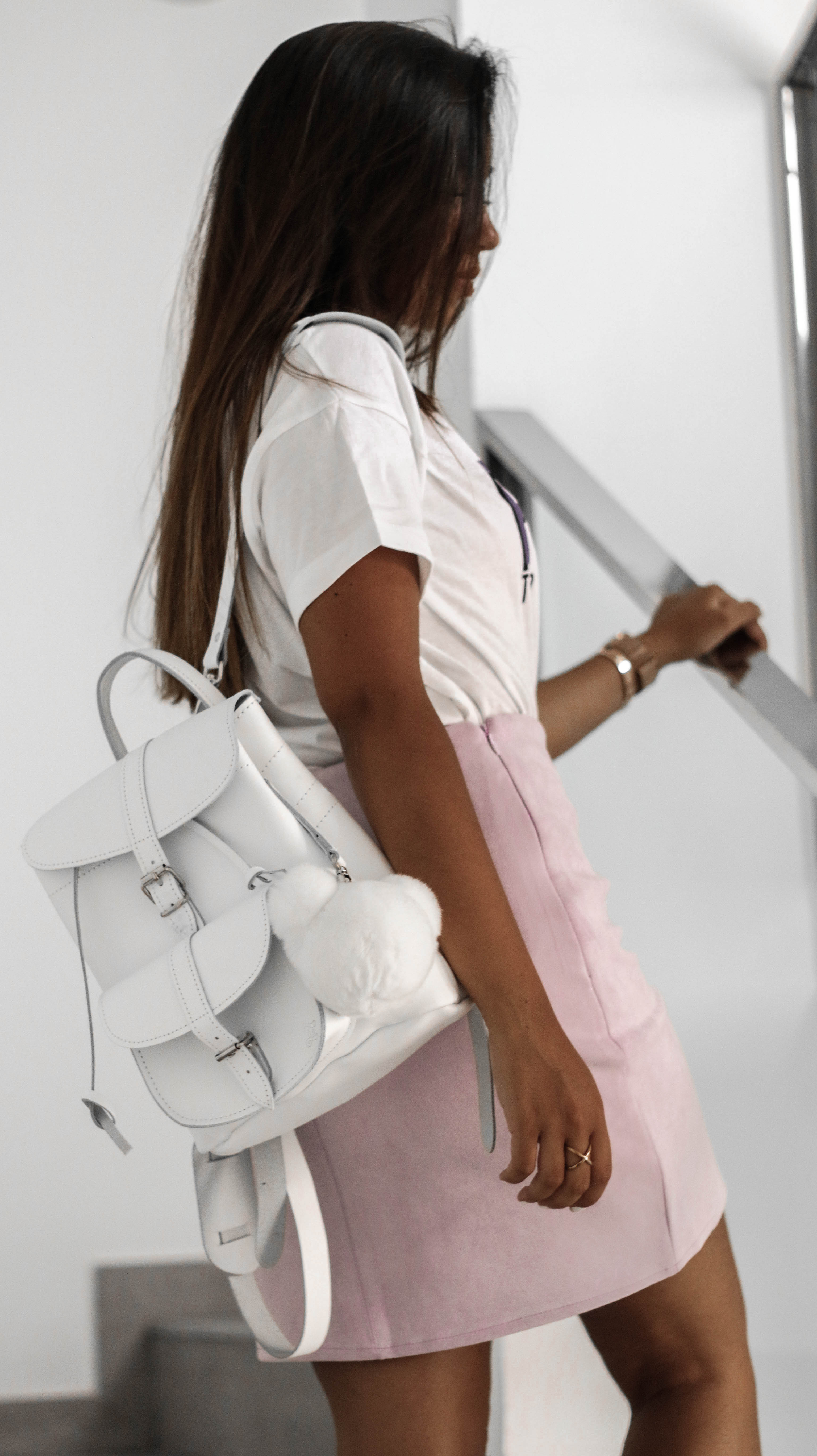 Le lendemain matin, j'ai décidé d'emmener le chéri à Castillo. Une jolie ville de Fuerteventura avec de l'ambiance un peu partout et surtout le seul Macdonald de l'île! Bon il suffisait que je dise ça au chéri pour qu'il se prépare et y fonce. Ah les hommes.. Du coup c'est parti pour le bus et nous y voilà! Des palmiers partout et des spots juste parfaits pour faire des photos! C'est d'ailleurs en faisant des photos dans cette sublime rue pleine de palmiers qu'un gentil homme nous a accosté pour nous demander si on voulait un bon spot pour faire des photos. On a bien-sûr foncé et il nous a emmené dans une sublime villa qu'il fait louer avec un jardin qui rend directement sur la mer! C'est pas le rêve ça ? Pour jeté un coup d'œil à ses villas c'est par ici. On est ensuite directement sorti par le jardin pour se rendre à la plage et je vous avoue avoir complètement oublié la beauté de cette plage ! C'était comme si je la découvrais pour la première fois. La couleur de l'eau était tellement claire, c'était juste un bonheur de s'y baigner!
The next morning, I decided to go with Dim to Castillo. A beautiful city of Fuerteventura with good atmosphere and especially with the only Macdonald of the Island! Well, it was the best argument to convince my boyfriend to go there. So let's take the bus and here we go! Palm trees everywhere and spots just perfect for taking pictures! While I was shooting pictures in this sublime area full of palm trees, we were addressed by a friendly man who advised us some nice spots. We followed him and he took us to a sublime villa with garden that was facing to the sea! Just a dream ! To have a look at its villas, click over here. Then we left by the garden to access the beach and when I see it I thought Whoah, just like it was the first time I've seen it. The color of the water was so clear, it was so pleasant to bath in it!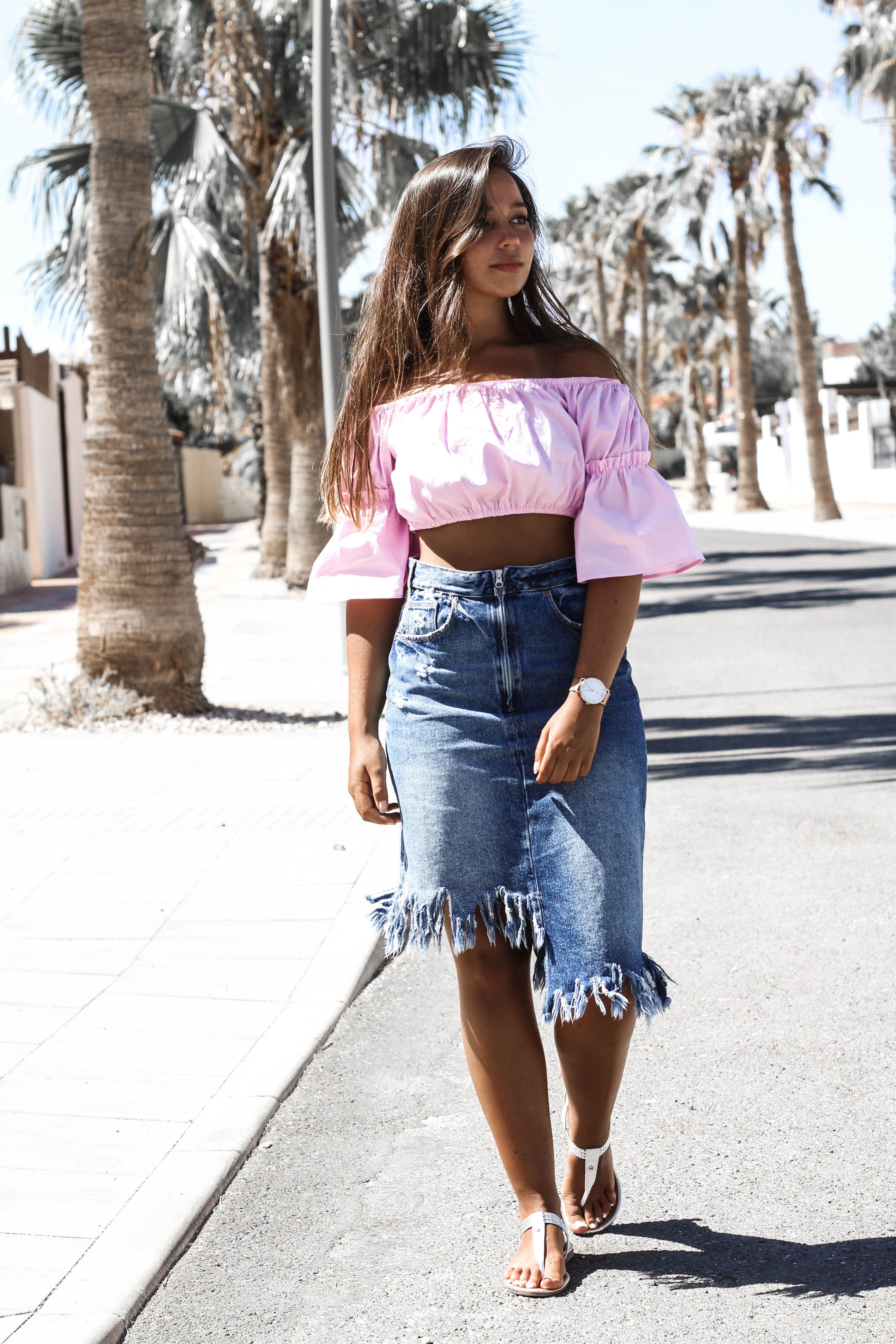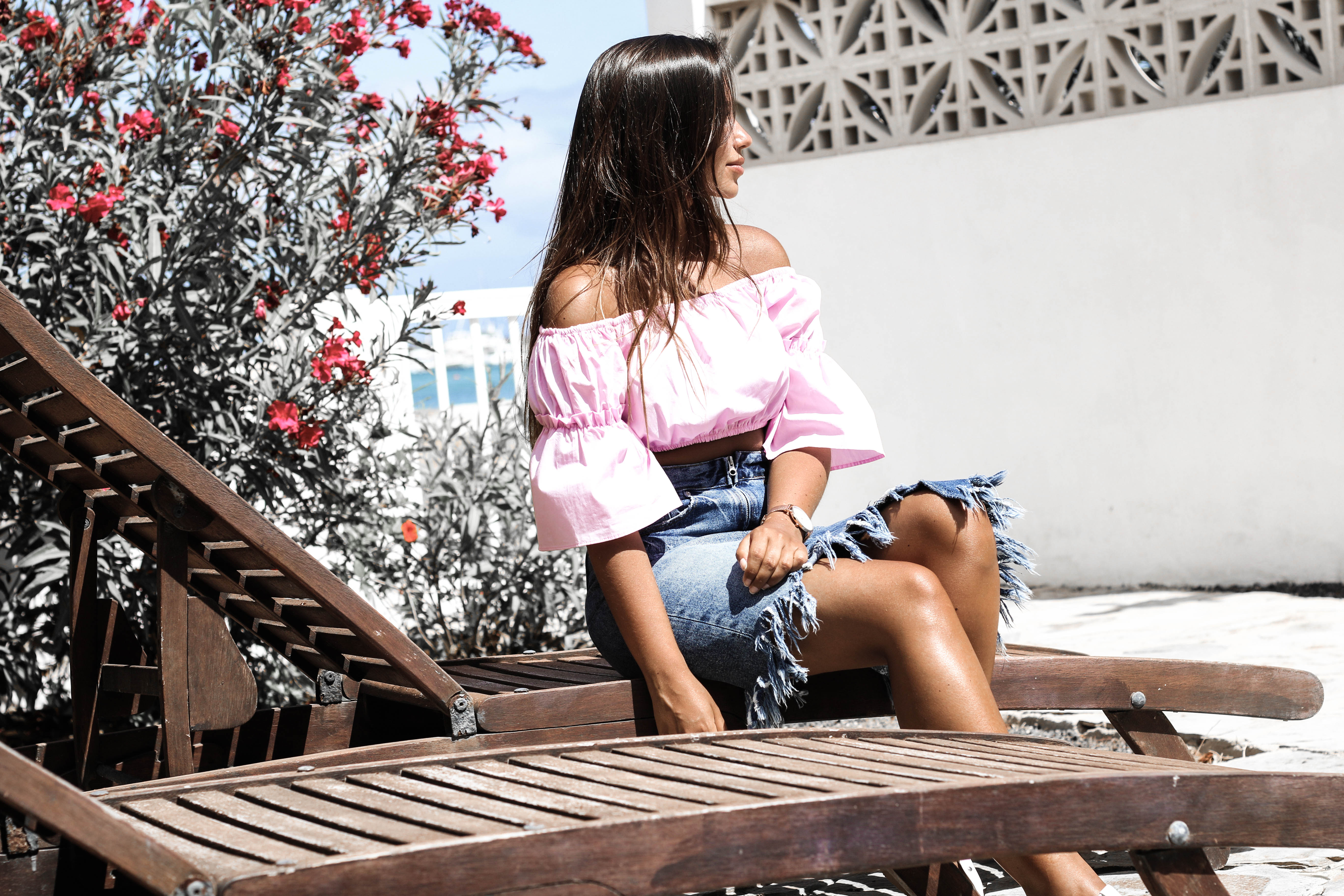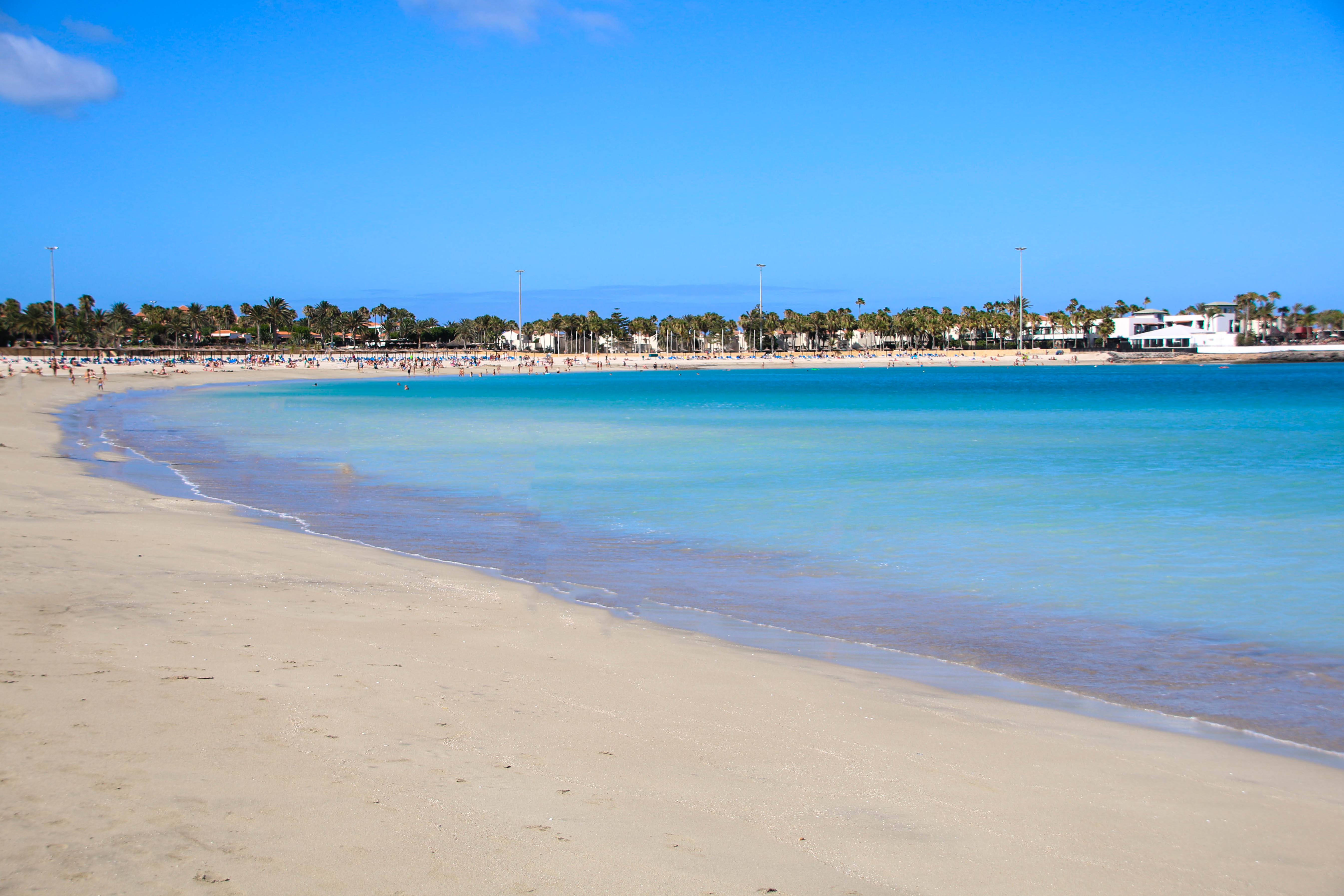 J'espère sincèrement que vous avez apprécié cet article et si vous avez des questions, n'hésitez pas dans les commentaires ci-dessous. Et oui, bien sûr, il y aura une partie 3 de mon journal de voyage dans les prochains jours, car notre voyage à Fuerteventura n'est pas encore terminé. Alors restez connecté 🙂
I sincerely hope you enjoyed this post and if you have any questions, feel free to comment below … and yes, of course there will be a part 3 of my travel diary over the coming days, our trip to Fuerteventura is not yet over. So stay tuned 🙂
xoxo Melissa
CHECK OUT PART 1 OVER HERE: