Après avoir pris un café dans l'un des innombrables Starbucks, je suis arrivée au début du pont de Brooklyn. L'un des plus anciens ponts des Etats-Unis qui relie Manhattan à Brooklyn sur la rivière East. Il fait 2 kms de long mais semble beaucoup plus long.
Ce jour là je portais un pull en maille noir shoppé sur Asos que j'ai accompagné d'un jean skinny taille haute de chez Zara que j'adore. Je l'avais acheté aux Iles Canaries et je voulais absolument l'acheter en d'autres colories à mon retour en France mais je ne l'ai jamais retrouvé #Déception. Et bien-sûr mes Timberland qui ne me quitte jamais en hiver.
Avant mon départ pour New York j'avais complètement craqué sur cette parka kaki que j'ai également commandé en rose pastel sur Forever21. Le choker que je porte est aussi un gros coup de cœur déniché lui aussi dans un des énormes Forever21 de Manhattan.
Pour continuer avec les accessoires je porte un bracelet personnalisé Spellonme et ma montre favorite de chez Kapten & Son avec son bracelet en cuir noir. Élégance et simplicité, on adore.
Et pour faire face au vent glacial de New York, je me suis acheté cette grosse écharpe grise à H&M qui m'a bien servi!
À très bientôt pour un nouvel article sur Brooklyn 🙂
Bises ღ
After having a coffee in one of the countless Starbucks, I arrived at the beginning of the Brooklyn Bridge. One of the oldest bridges in the United States that connects Manhattan to Brooklyn on the East River. It is 2 km long but seems much longer.
That day I wore a black knitted sweater shopped on Asos that I combined with a high waist skinny jeans of Zara that I love. I bought it in the Canary Islands and I absolutely wanted to buy it in other colors but when I returned to France I never found it #Deception. And of course my Timberland boots never leaves me in winter.
Before I left for New York, I fell in love with this khaki parka that I also ordered in pastel pink on Forever21. The choker that I wear has also been bought in one of Manhattan's enormous Forever21.
To continue with accessories I wear a personalized Spellonme bracelet and my favorite watch from Kapten & Son with its black leather strap. Elegance and simplicity.
And to face the chilly wind of New York, I bought this big gray scarf from H&M that served me a lot!
See you soon for a new article on Brooklyn 🙂
Kisses ღ
PULL ASOS (old) – JEAN SKINNY ZARA (old) – PARKA FOREVER21 – TIMBERLAND COURIR – ÉCHARPE H&M – MONTRE KAPTEN&SON – BRACELET SPELLONME – CHOKER FOREVER21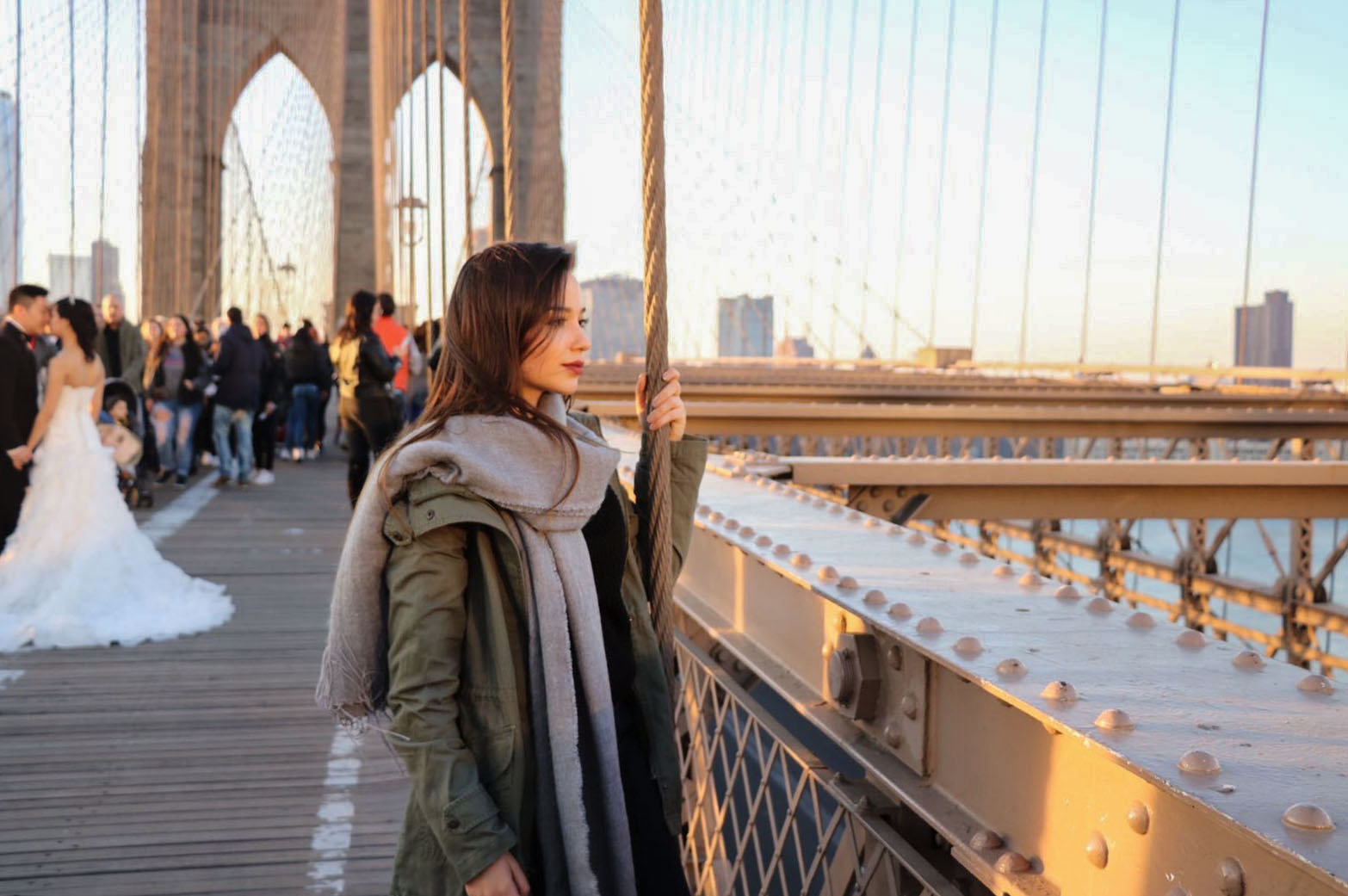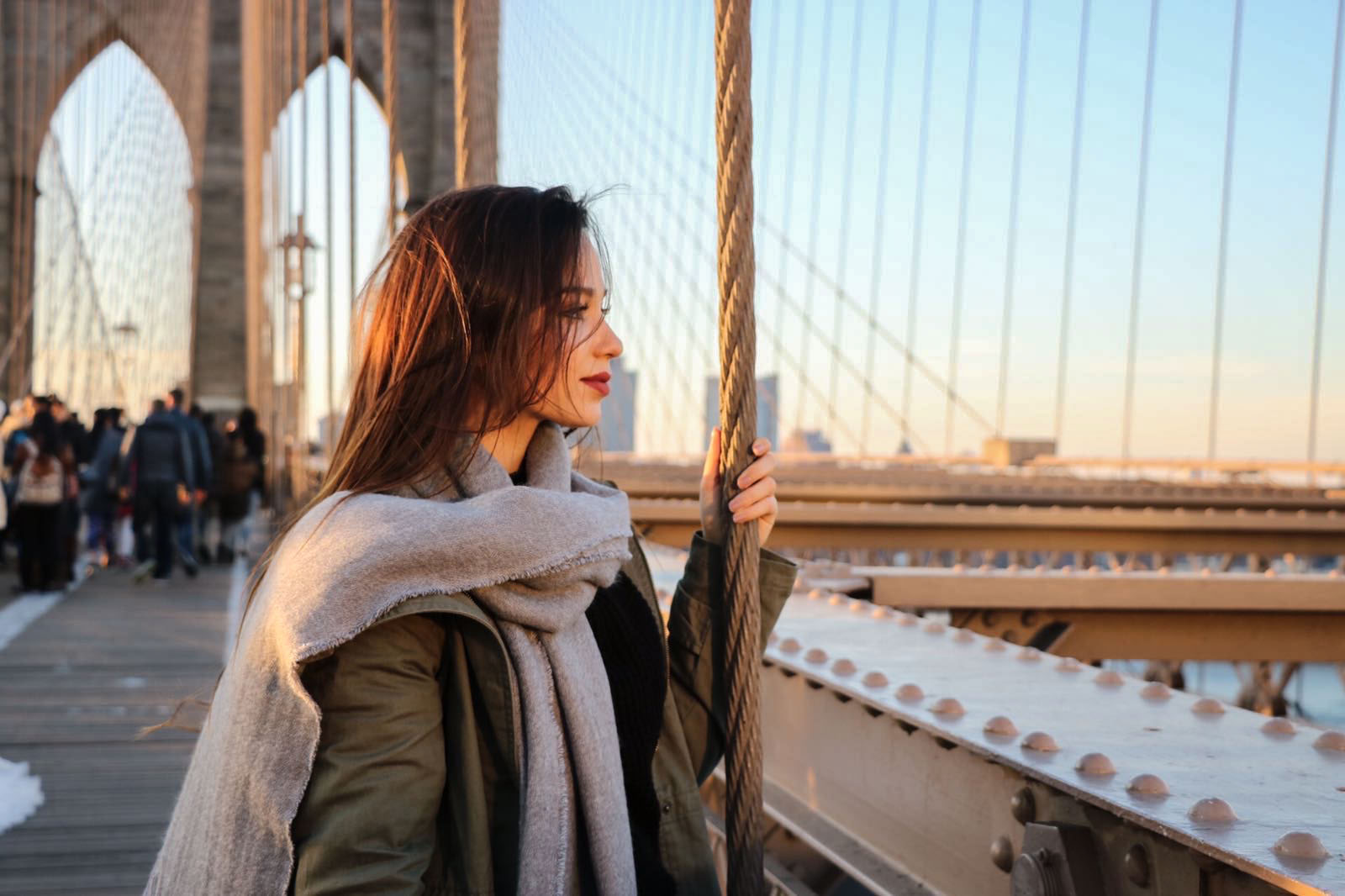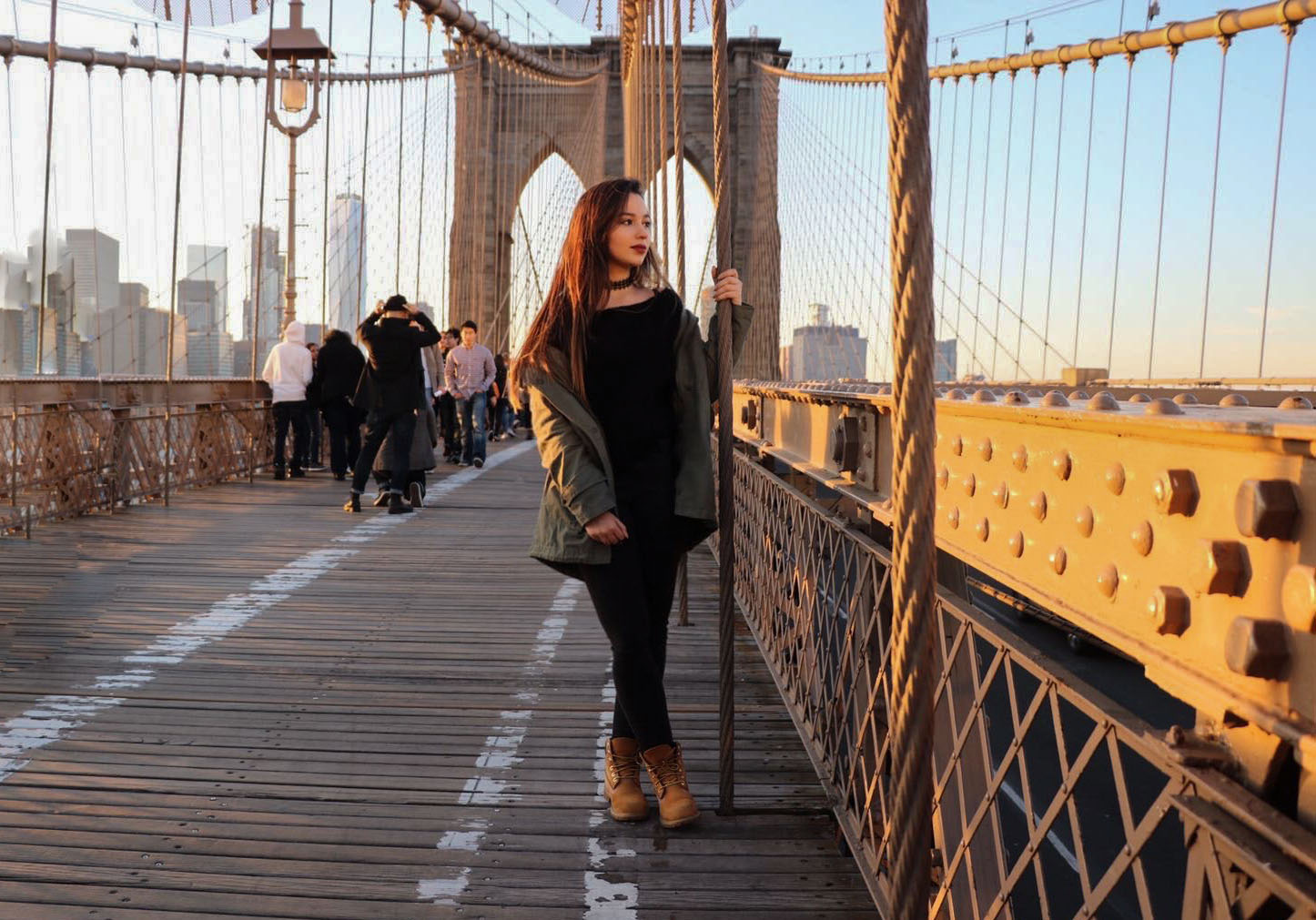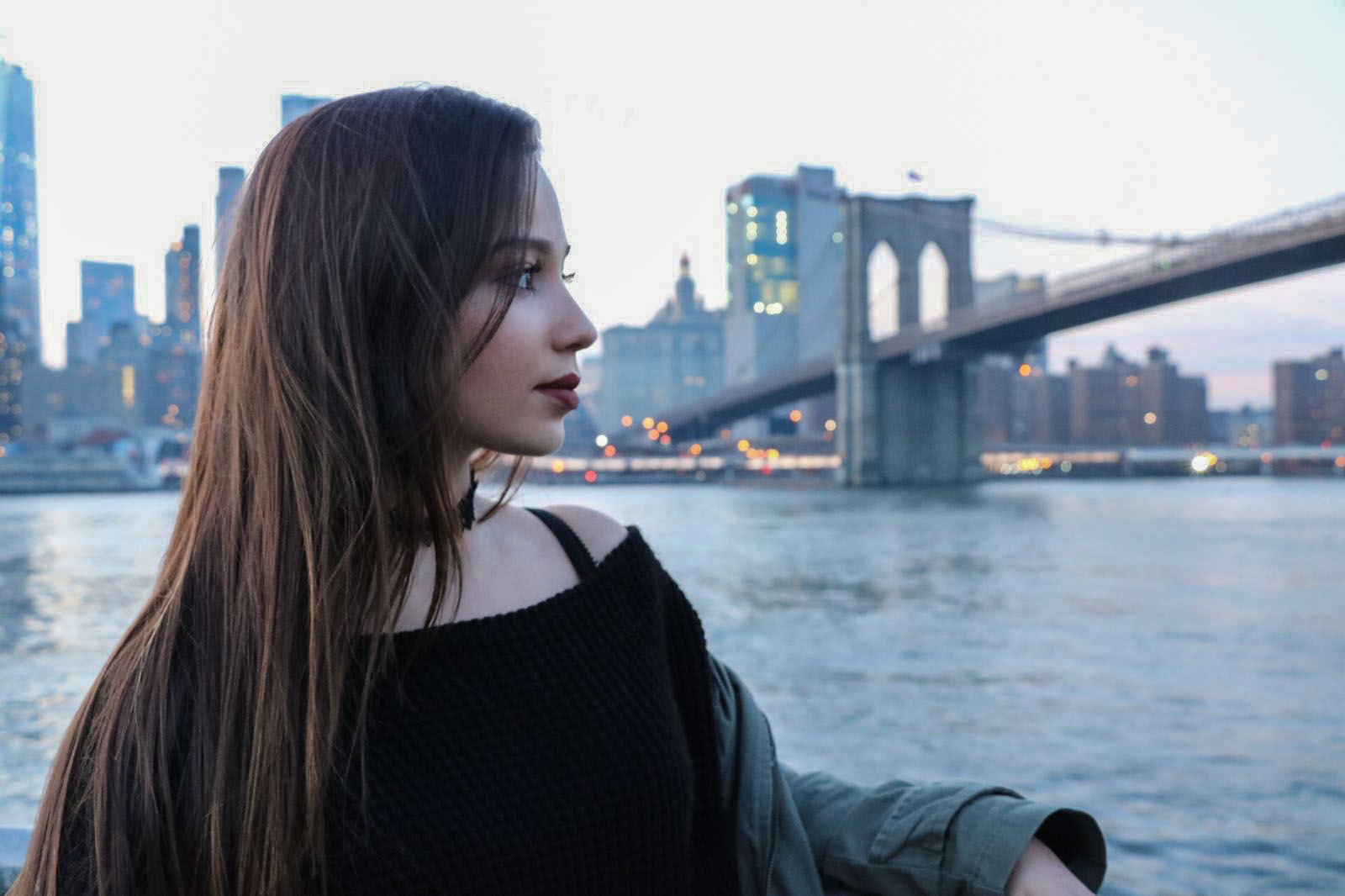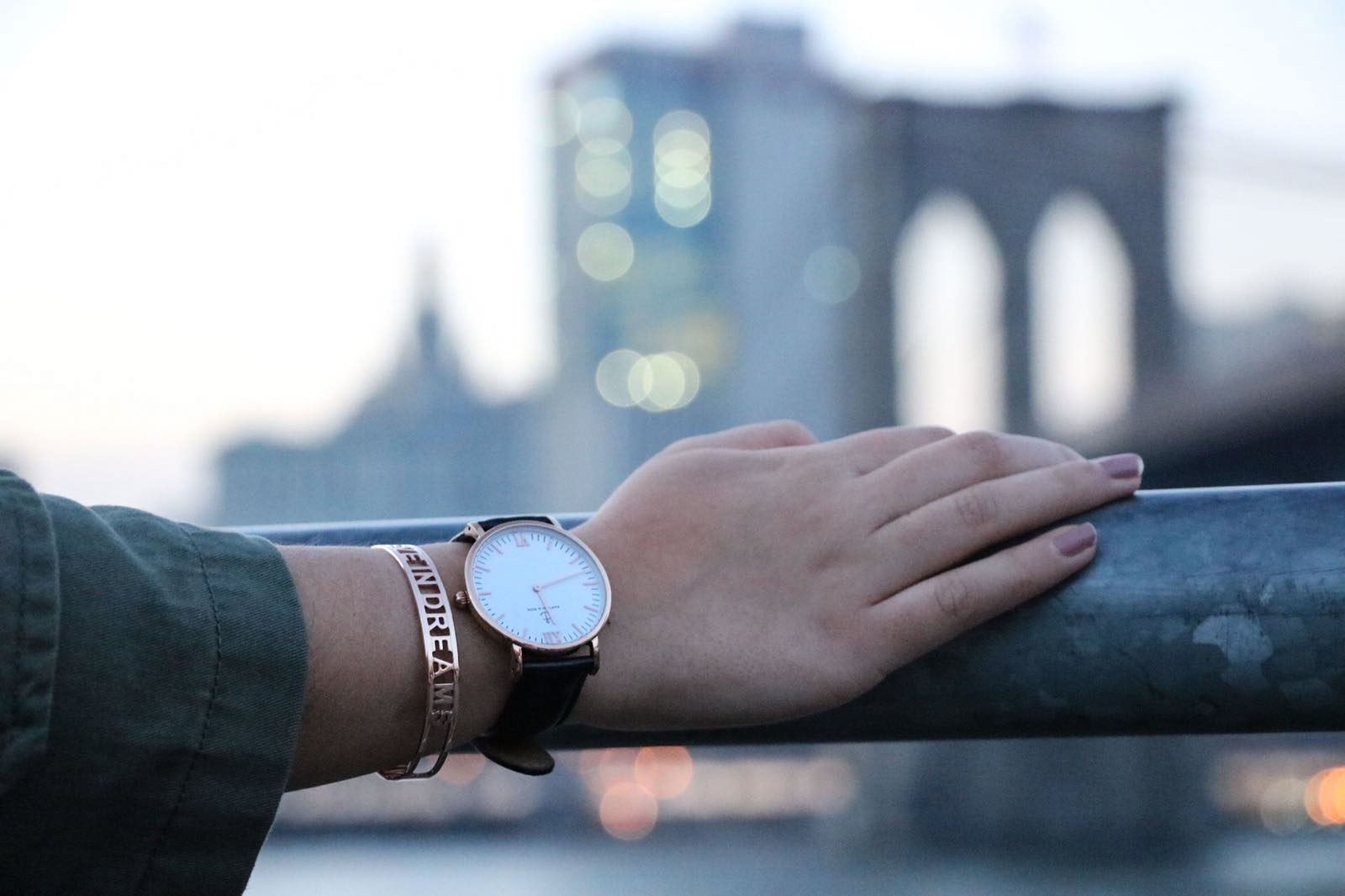 _______________________________________________________
↓ SOME DUPES ↓