Je suis partie au mois de Janvier dans la merveilleuse ville qu'est Budapest pour un séjour de 4 jours. La durée du séjour était pour moi parfaite, même si quand on y est on veut toujours y rester, mais en 4 jours vous avez largement le temps de visiter cette ville. Bien-sûr à cette période de l'année, il faut s'y rendre bien couvert, la température maximum étant de 2°C ! De toute façon le froid c'est bon pour la peau (oui j'essaye de vous rassurer comme je peux..)!
In January I was in the wonderful city of Budapest for a 4 days stay. The length of stay was perfect for me, even if when you are there you always want to stay longer, but in 4 days you have enough time to visit this city. Of course at this time of year, you must go there well covered, the maximum temperature is 2°C ! Anyway the cold is good for the skin (always stay positive) !
How to get there ?
J'y suis allée en janvier et surtout hors vacances scolaires, du coup les prix étaient très peu chers. J'ai donc pris l'avion et j'ai choisi la compagnie Ryanair qui était la moins couteuse pour ces dates et puis pour 2 heures de vol on n'allait quand même pas chipoter, et ça m'a couté 67€.
On peut aussi prendre le train pour se rendre à Budapest. Il existe des trains directes et nocturnes de plusieurs autres capitales européennes telles que Vienne, Bratislava, Prague ou Varsovie.
I went in January and out with French school holiday, so the prices were very cheap. I decided to go by plane and chose the Ryanair company which was the least expensive for these dates and it cost me 67 €.
You can also catch the train to Budapest. There are direct and overnight train connections from several other European capitals such as Vienna, Bratislava, Prague or Warsaw.
Where to stay ?
Il y a des milliards de bons endroits pour séjourner à Budapest et pour tous les budgets ! Mais je voudrais vous partager mon choix de logement qui a été parfait pour mon séjour.
J'y suis allée avec un groupe d'amis et nous avions opté pour une auberge de jeunesse mais ATTENTION ! Enlevez vous l'image des auberges de jeunesse avec un vulgaire matelas au sol et sans aucun style ! Cette auberge de jeunesse n'a clairement rien à envier aux hôtels ! Il s'agit de l'auberge Maverick Hostel. L'établissement est juste énorme et à l'image de cette ville !
Nous étions 4 dans une chambre et avons payés seulement 15€ par personne pour les 3 nuits. Vous pouvez également réserver une chambre privée dans cette auberge, elles sont superbes!
There are billions of good places to stay in Budapest and for all budgets! But I would like to share my choice of accommodation which was perfect for my stay.
I went with a group of friends and we chose to book a hostel. Remove the image in your head of hostels with an old mattress on the floor and no style! This hostel has clearly nothing to envy to hotels! This is the hostel Maverick Hostel. The place is huge and architecture is the same as the city.
We were 4 in a room and we paid only 15 € per person for the 3 nights. You can also book a private room in this hostel, they are great!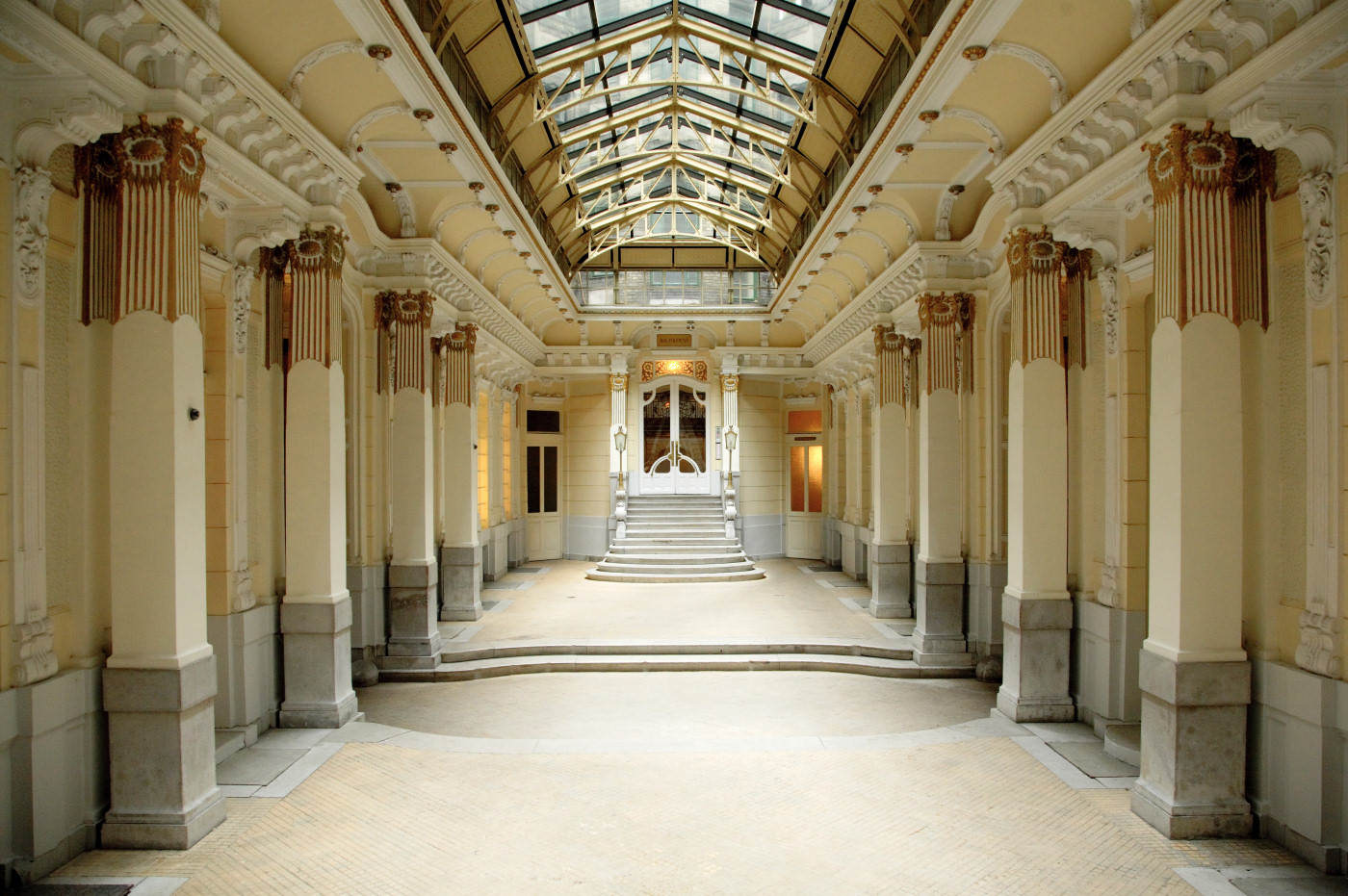 _______________________________________
À très vite pour de nouveaux articles sur Budapest!
See you soon for new articles on Budapest!
Kisses ღ