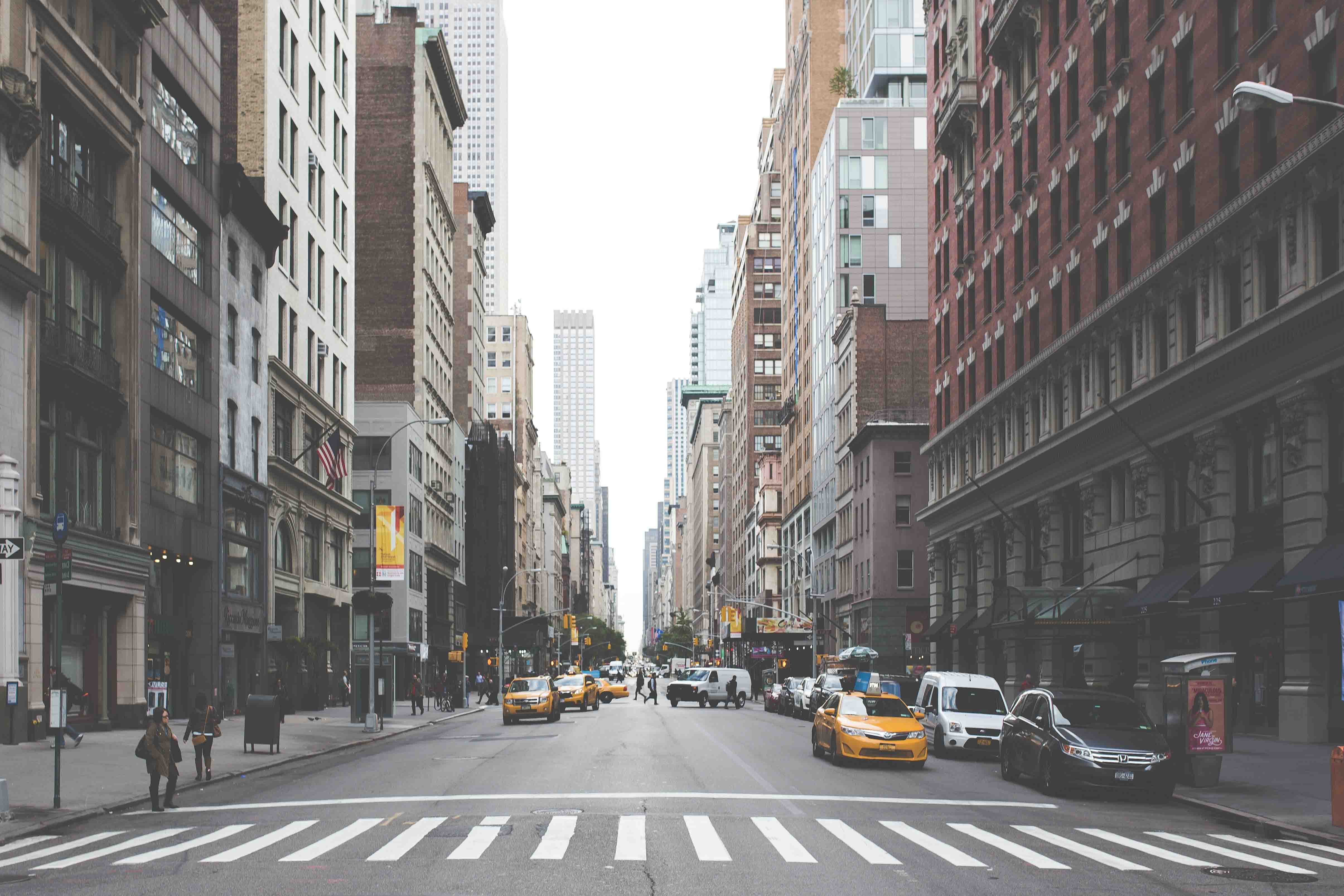 Faire du shopping à New York c'est un peu comme explorer un centre commercial géant. Probablement l'une des villes les plus populaires au monde pour faire du shopping, on y trouve de tout à New York. Des boutiques de luxe, en passant par les petits magasins Vintage, aux grands magasins mondialement connus, tout le monde peut y trouver son bonheur.
Je vous ai donc réuni mes endroits préférés pour faire du shopping à New York :
Shopping in New York is like exploring a giant shopping mall. Probably one of the most popular cities in the world for shopping, you can find everything in New York. From luxury boutiques, to vintage small stores, to world famous stores, everyone can find its happiness there.
So here you can find my favorite places to shop in New York :
SOHO
Soho est de loin l'un des meilleurs quartiers commerçants de New York. Il a une ambiance unique notamment grâce aux célèbres bâtiments en façades en fer, qui ajoutent un attrait atmosphérique à ce quartier. On y trouve un mélange unique de magasins haut de gamme, vintages et de milieu à bas de gamme qui plairont à chaque shopper addict : Prada, Chanel, Coach, H & M, Alex & Ani, Victoria's Secret, et bien plus.
Soho is by far one of the best shopping districts in New York. It has a unique atmosphere thanks to the famous buildings with iron facades, which add an atmospheric attraction to this district. There is a unique mix of luxury stores, vintage and mid-range stores that will delight every shopper addict! There you can find Prada, Chanel, Coach, H & M, Alex & Ani, Victoria's Secret, and more.
5TH AVENUE
La Cinquième Avenue de New York est la rue commerçante la plus célèbre de la ville et probablement la plus célèbre au monde. On y trouve tous les grands noms comme : Chanel, Dior, Versace, Prada et Louis Vuitton. Mais aussi des grands magasins comme H & M, Uniqlo, Zara et Ann Taylor. Dans cette avenue le shopping est sans modération !
New York's Fifth Avenue is the city's most famous shopping street and probably the most famous shopping street in the world. There are all the big names like: Chanel, Dior, Versace, Prada and Louis Vuitton. But also department stores like H & M, Uniqlo, Zara and Ann Taylor. In this avenue shopping is without moderation!
BROADWAY AVENUE
Pour de nombreux habitants de New York, Broadway est l'un des principaux spots de shopping. Rempli de boutiques chics et de grands magasins nationaux, Broadway ravie chaque année tous les acheteurs avec sa large variété de magasins.
For many New Yorkers, Broadway is one of the best shopping spots. Filled with chic boutiques and national department stores, Broadway delights all shoppers with its variety of stores.
TIMES SQUARE
Situé à l'intersection de Broadway et de la septième Avenue , Times Square c'est les spectacles de Broadway, les clubs de comédie, les nombreux restaurants, et c'est surtout des énormes magasins. Times Square abrite le plus grand Toys R 'Us du pays, ainsi que l'énorme boutique de chocolat Hershey's, le fameux de M & M's World et plein d'autres magasins. Times Square est aussi un superbe endroit pour acheter des souvenirs.
Located at the intersection of Broadway and Seventh Avenue, Times Square is Broadway shows, comedy clubs, numerous restaurants, and it's mostly huge stores. In Times Square you can find the country's largest Toys R 'Us, as well as the huge Hershey's chocolate shop, the famous M & M's World and lots of other stores. Times Square is also a great place to find souvenirs.
GREENWICH VILLAGE
Greenwich village est idéal pour les achats de cadeaux. Des librairies, des magasins de disques, des antiquités et des magasins d'artisanat dominent ce quartier.
Greenwich village is ideal for gift shopping. Bookstores, record stores, antiques and craft shops dominate this area.
LES OUTLETS
Les outlets sont des magasins d'usines que les marques ouvrent généralement pour écouler leurs collections passées. On y trouve des marques de sport comme des marques de luxe et on peut y faire de très bonnes affaires. Aux Etats Unis ces types de magasins sont nombreux :
Woodbury Commons est un parc de magasins haut de gamme qui en vaut le détour. Certaines des marques les plus connus au monde comme Michael Kors ou Ralph Lauren peuvent être acquises à prix très bas. Il y a plus de 220 magasins à découvrir avec des réductions jusqu'à 50% et plus.
Chez Century 21, vous trouverez des sacs à main, des chaussures, des vêtements et des accessoires, avec des réductions allant jusqu'à 70%. C'est juste le rêve pour ceux qui aiment le luxe.
Outlets are factory that brands usually open to sell their past collections. There are sports brands as well as luxury brands and you can make very good deals. In the United States this type of shops are numerous:
Woodbury Commons is a luxury shopping park. Some of the best known brands in the world like Michael Kors or Ralph Lauren, can be bought at very low prices. There are more than 220 stores to discover with discounts up to 50% and more.
At Century 21 you will find handbags, shoes, clothing and accessories, with discounts up to 70%. It's just the dream for those who love luxury.
LES GRANDS MAGASINS
New York propose un grand nombre de petites boutiques dans toute la ville, mais quand vous pensez à faire du shopping à New York, vous ne pouvez pas laisser de côté les « grands magasins » comme ils les appellent. Pour moi ce sont carrément des centres commerciaux tellement ils sont énormes mais surtout parce qu'ils abritent de nombreuses marques.
Macy's est le plus grand magasin américain. Situé sur la 34e rue à Herald Square, cet énorme magasin dispose de 11 étages de tout ce que vous pouvez imaginer. Des meubles, du linge de table, des magasins de vêtements aux cosmétiques, Macy's a tout ce que vous ne pourriez jamais espérer trouver dans un seul et même magasin.
Bon à savoir : Si vous êtes un touriste rendez vous directement au centre des visiteurs avec votre passeport pour recevoir une carte de réduction de 10%.
Bloomingdale's est un autre must-see mais aussi l'un des magasins les plus célèbres de New York. Situé au coin de la 59e rue, ce magasin domine le quartier de Midtown East. Occupant une énorme place à Manhattan, ce magasin abrite un inventaire énorme de marques, comme des vêtements et accessoires par Calvin Klein, Marc Jacobs, et D & G. Ne manquez pas les nombreuses affaires proposées à l'intérieur !
New York offers a large number of small shops throughout the city, but when you think about shopping in New York, you can not forget "big stores" as they call them. For me these are malls because they are huge but mostly because they have a lot of brands.
Macy's is the largest US store. Located on 34th Street in Herald Square, this huge store has 11 floors of everything you can imagine. Furniture, table linen, clothing and cosmetics stores, Macy's has everything you could ever hope to find in one and the same store.
Good to know: If you are a tourist, go directly to the Visitor Center with your passport to receive a 10% discount card.
Bloomingdale's is another must-see but also one of New York's most famous stores. Located at the corner of 59th Street, this store dominates the Midtown East neighborhood. Occupying an enormous place in Manhattan, this store houses an enormous inventory of brands, such as clothing and accessories by Calvin Klein, Marc Jacobs, and D & G. Do not miss many deals offered inside!
_______________________________________
Et vous, quelle est votre endroit préféré pour aller faire du shopping à New York ?
And you, what is your favorite place to go shopping in New York?