Hey,
Tout d'abord je tenais à m'excuser pour ne pas avoir posté durant ces dernières semaines. J'étais avec le chéri dans un cadre de rêve et nous avons voulu privilégié le repos pour ensuite revenir d'attaque ! Aujourd'hui je voulais vous partager un court résumé de mes premiers jours aux Iles Canaries, avec plusieurs photos pour que vous puissiez revivre tout ça avec moi.
Hey guys,
First of all sorry for not posting during the last weeks. I was with my boyfriend Dim in a dream setting and we just wanted to enjoy and rest and then come back to the game healthy and happy! So today I wanted to share a short update about my first days in Canary Islands, with several photos so that you can relive that with me.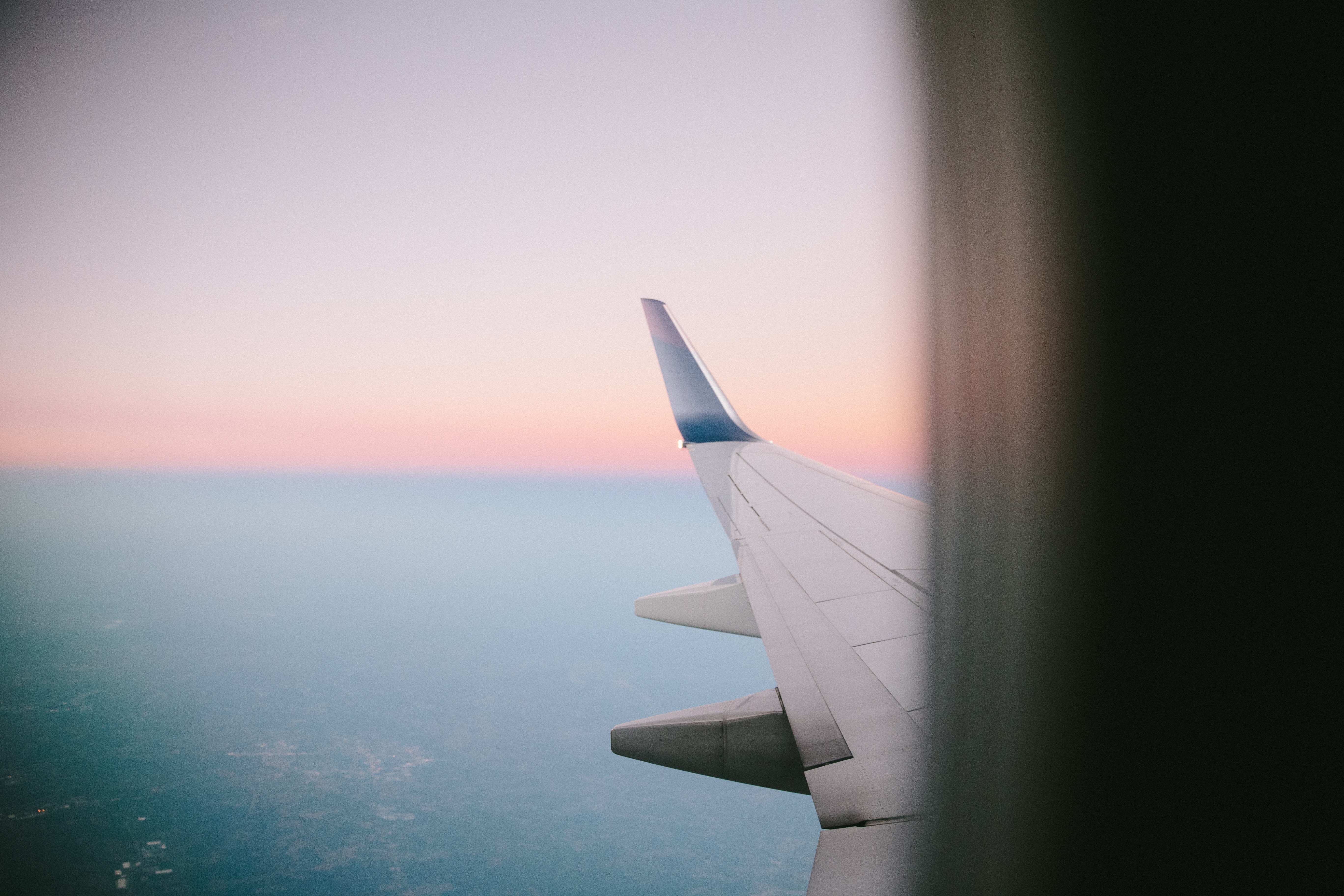 Commençons par le commencement : le départ! Nous avions terminé tous les bagages et nous étions super excités puisque c'était notre premier long voyage en amoureux! Nous avions prévu de partir 3 semaines sur l'ile de Fuerteventura, aux Canaries. En vérité, c'est une île que je connais quasi par coeur puisque je m'y rendais chaque année étant petite, dans mon appartement de vacances. C'est une île qui compte beaucoup pour moi, j'ai énormément de souvenirs et c'était donc essentiel de faire découvrir au chéri la beauté de Fuerteventura.
Nous arrivons donc à l'aéroport et premier stress : le drone va-t-il passer ? Je pense que ce stress sera présent à chaque voyage dorénavant car il devient de plus en plus compliqué de se rendre dans une destination sans restriction pour le drone. Résultat : aucun problème pour les Iles Canaries, il passe sans problème. Ouff, un stress en moins!
Let's begin with the beginning: the departure! We had finished all luggages and were super excited because it was our first long trip together! We had planned to leave 3 weeks on Fuerteventura, in Canary Islands. In truth, it is an island that I know perfectly because I went there every year being young, in my holiday apartment. It is an island very important for me, I have a lot of memories and it was essential for me to show the beauty of Fuerteventura to my love.
So we arrive at the airport and from there first stress: Is the drone going to pass? I think that this stress will be present at every trip from now as it becomes more and more complicated to go to a destination without restriction for the drone. Result: no problem for Canary Islands. Okay, less stress!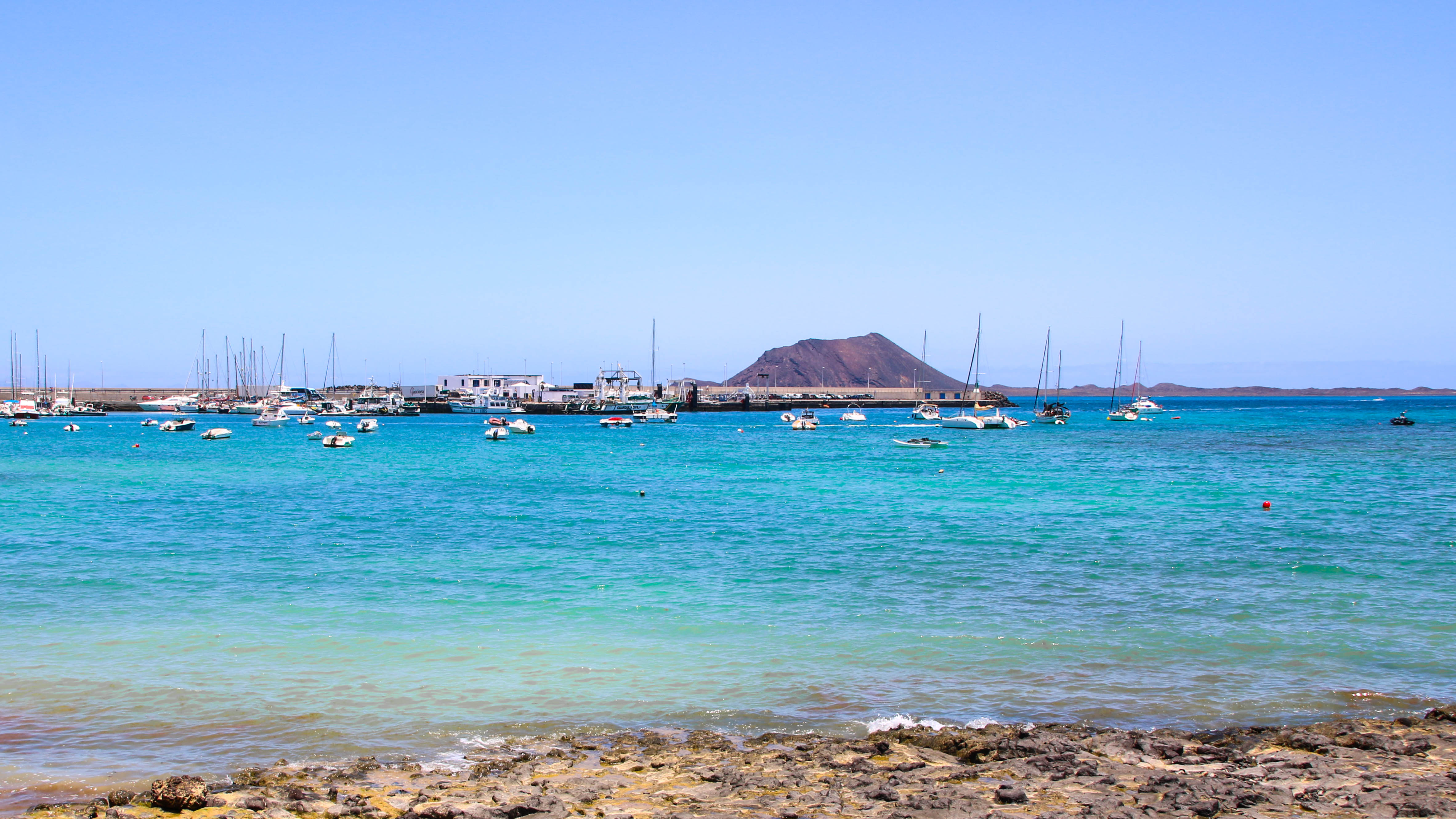 Arrivés à Fuerteventura, la chaleur nous a gentiment accueilli. Qu'est-ce-que ça fait du bien de respirer de l'air pure et de rouler les cheveux au vent en admirant les paysages! On s'est directement rendu dans notre apart-hotel que je recommande à 100% : le Bristol Sunset Beach! Des appartements magnifiques récemment rénovés! L'hôtel possède une piscine et une zone chill out sur le toit avec ces fameux tipis ! C'est juste THE hotel super instagrammable!
Arriving in Fuerteventura, the heat kindly welcomed us. It feels so good to breathe pure air and roll my hair in the wind while admiring the beautiful landscape! We went directly to our apart-hotel which I recommend 100%: the Bristol Sunset Beach! Beautiful renovated apartments ! It has 1 pool and a chill out area on the roof with these famous teepees ! It's just THE instagrammable hotel!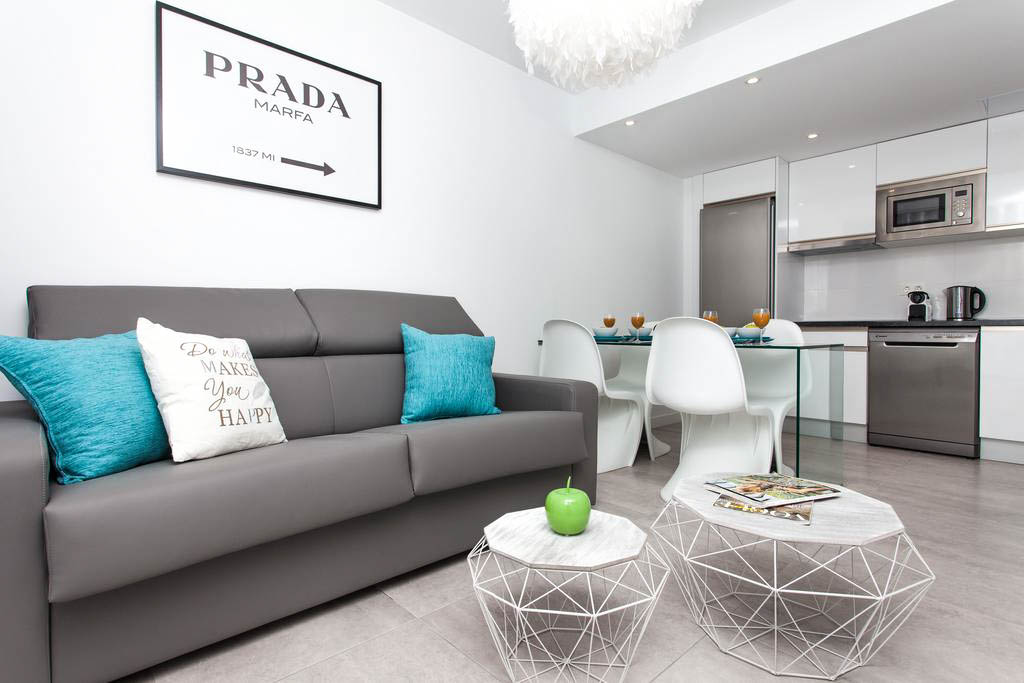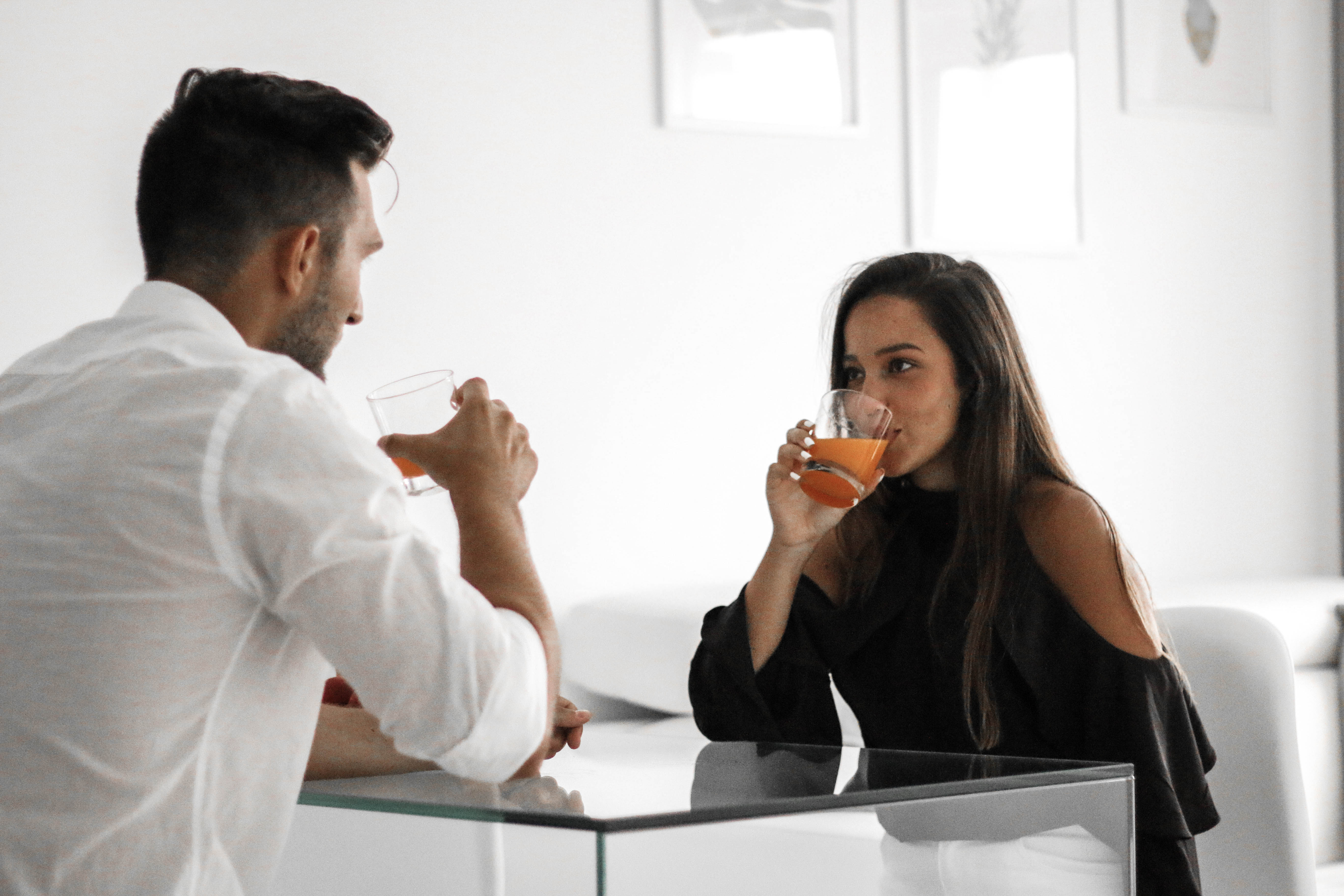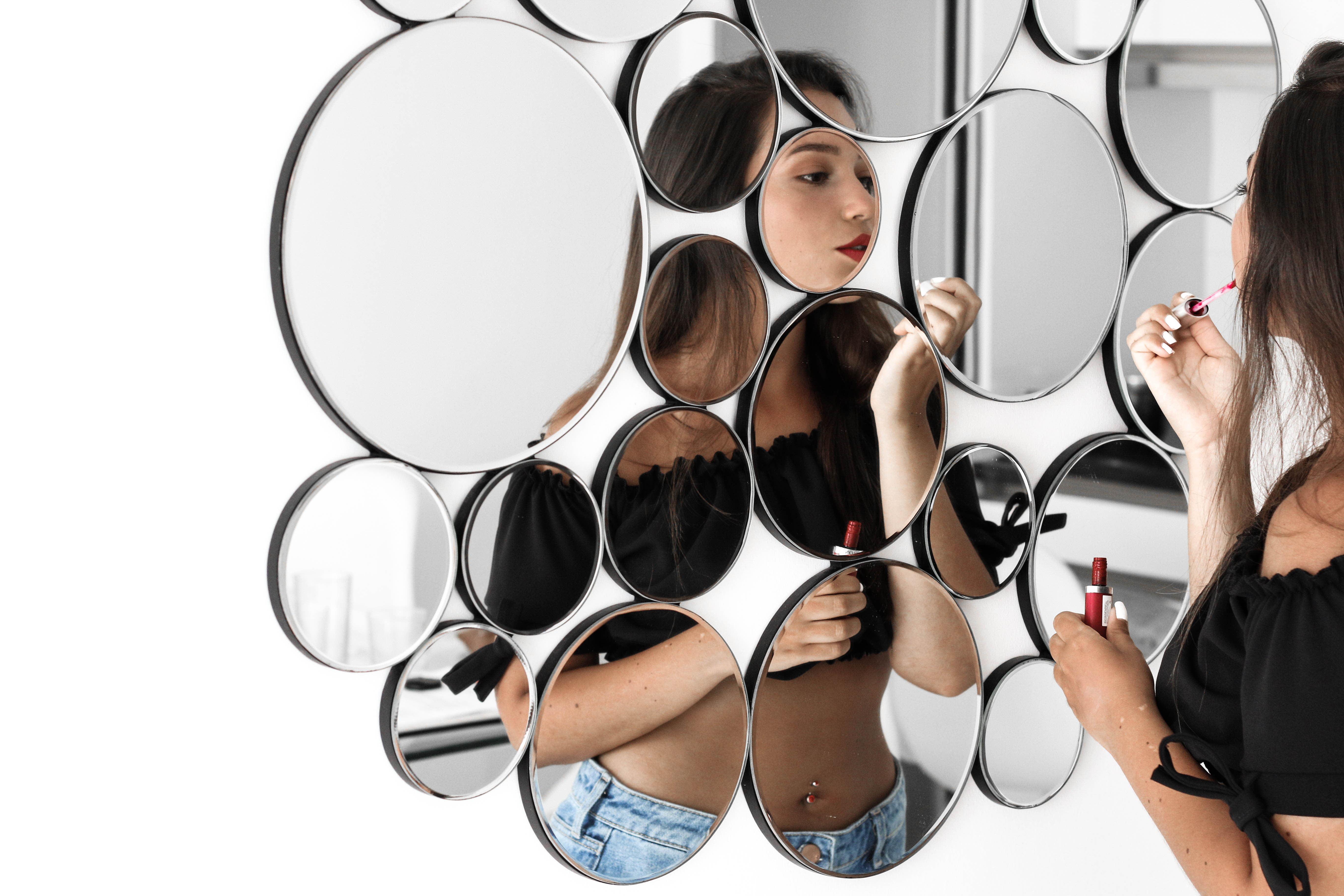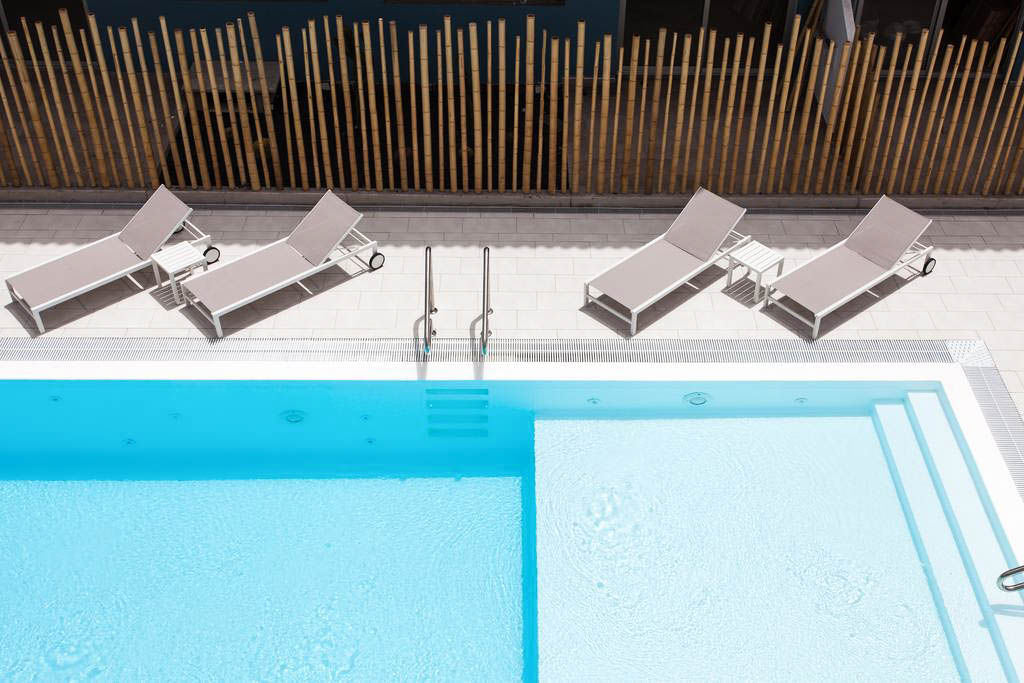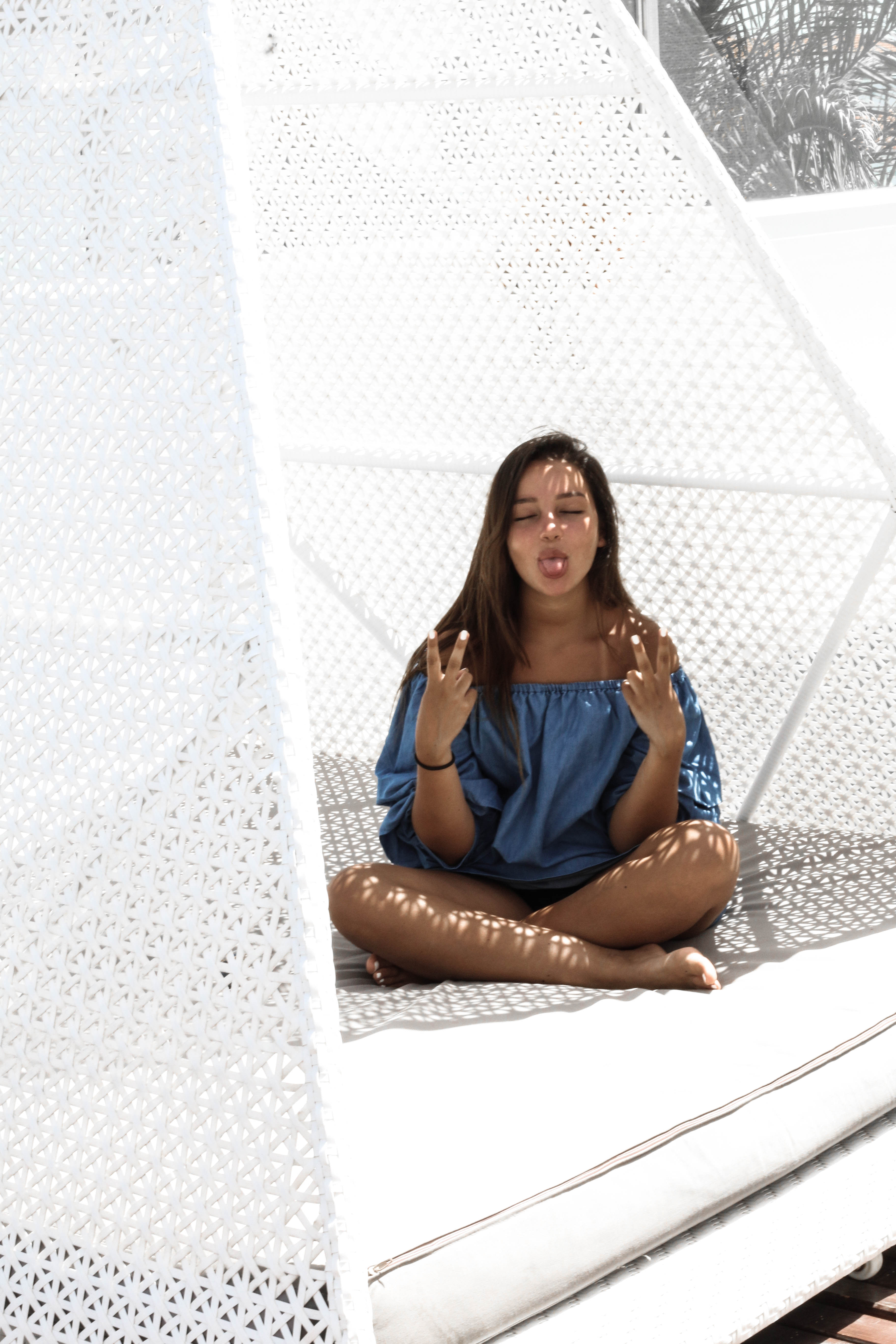 Finalement installés, les vacances peuvent commencer. Nous nous sommes baladés sur la sublime plage de Corralejo, autrement appelé Waikiki beach, à seulement 7 minutes de l'hôtel! Le chéri Dim était tout émerveillé et ça m'a fait tellement chaud au cœur de le voir si heureux et de savoir qu'il appréciait autant mon île d'amour. Fuerteventura est l'île des Canaries qui possède les plus belles plages. Bien-sûr je vais vous les faire découvrir avec moi 🙂
Finally installed, holidays can begin. We walked to the sublime beach of Corralejo, also called Waikiki beach, only 7 minutes from the hotel! My boyfriend Dim was so amazed and it made me so happy to see him like that and to know that he appreciated my island of love. Fuerteventura is the island that holds the most beautiful beaches of Canary Islands. Of course you will discover all them with me 🙂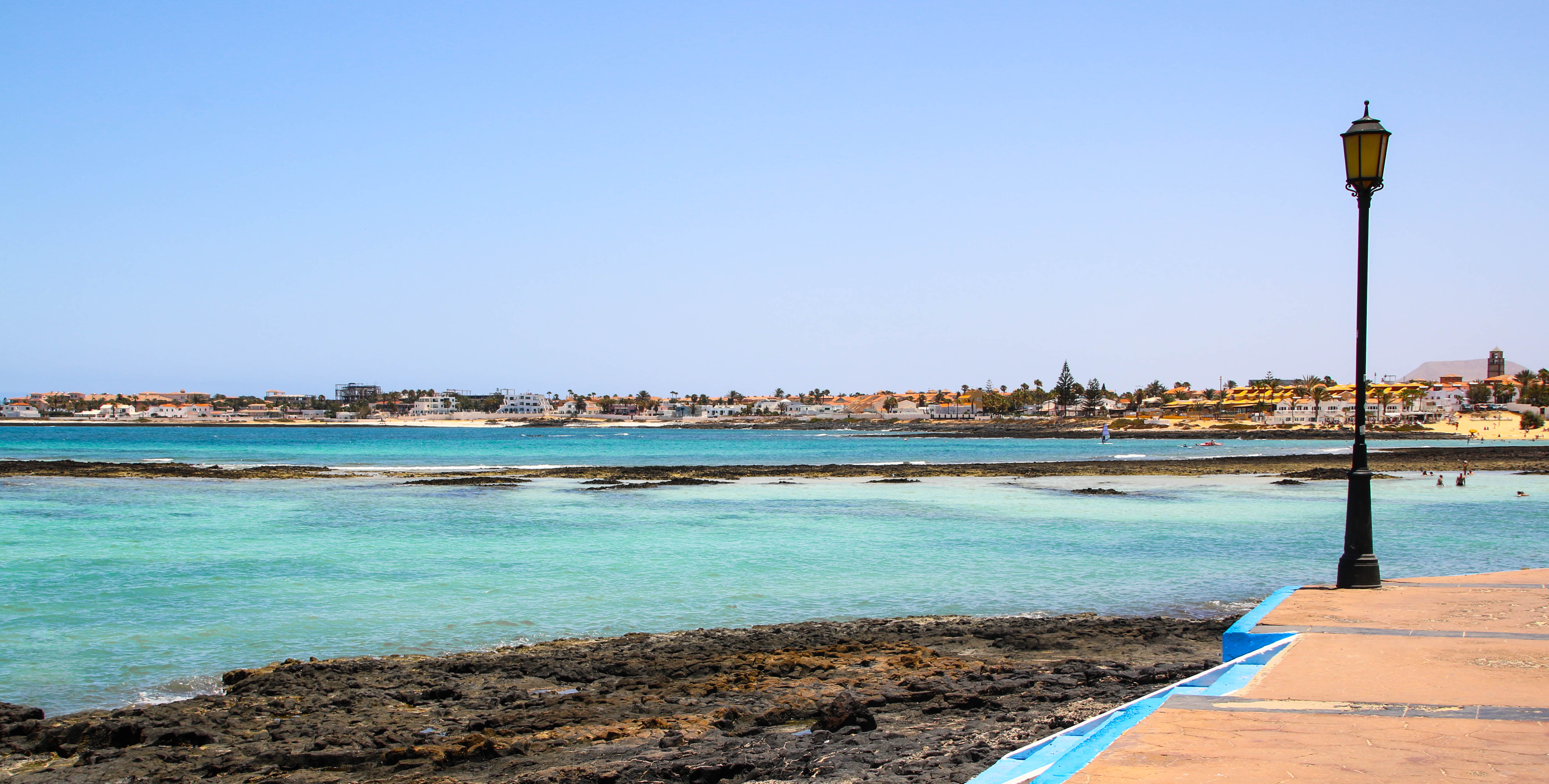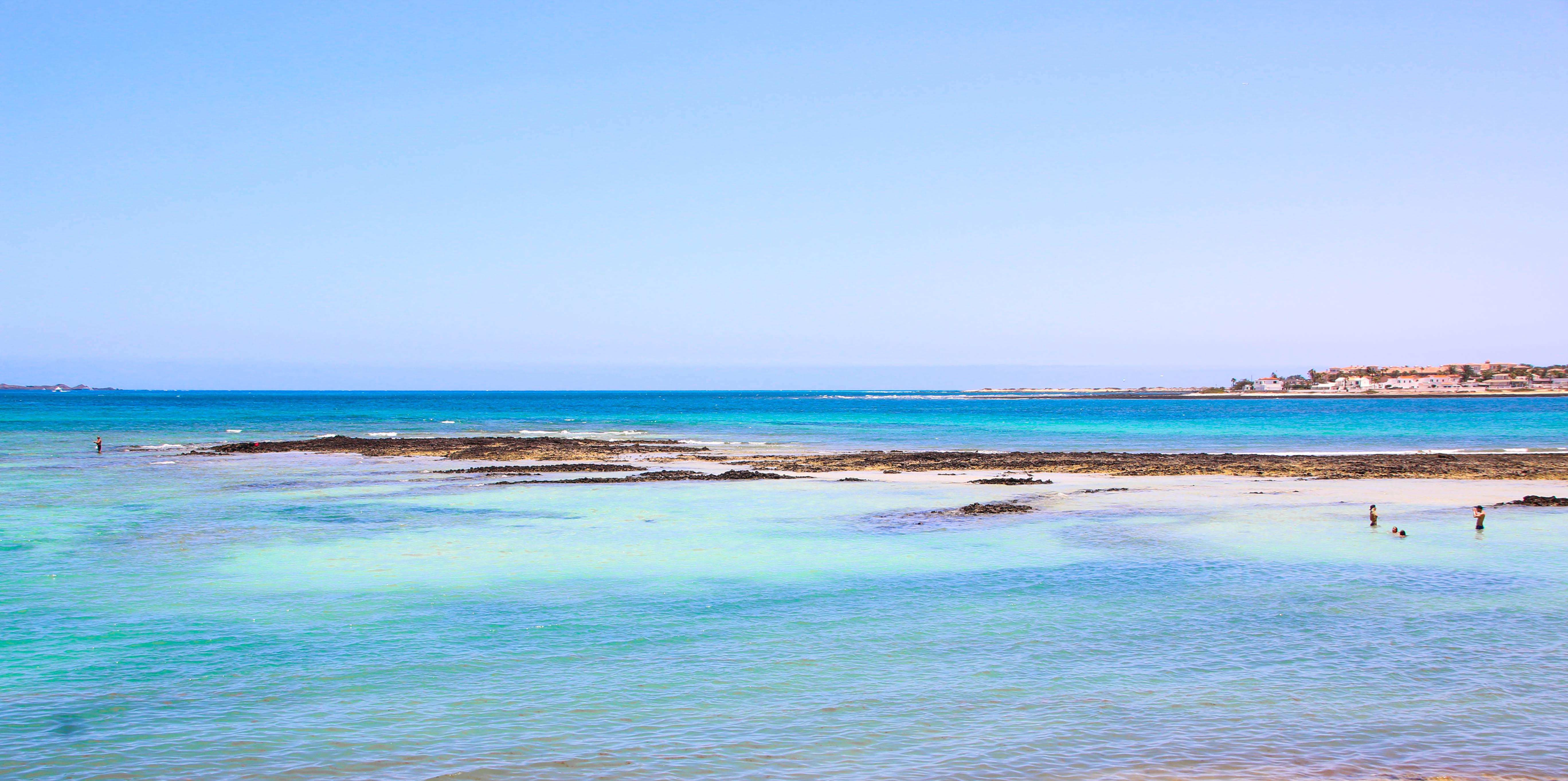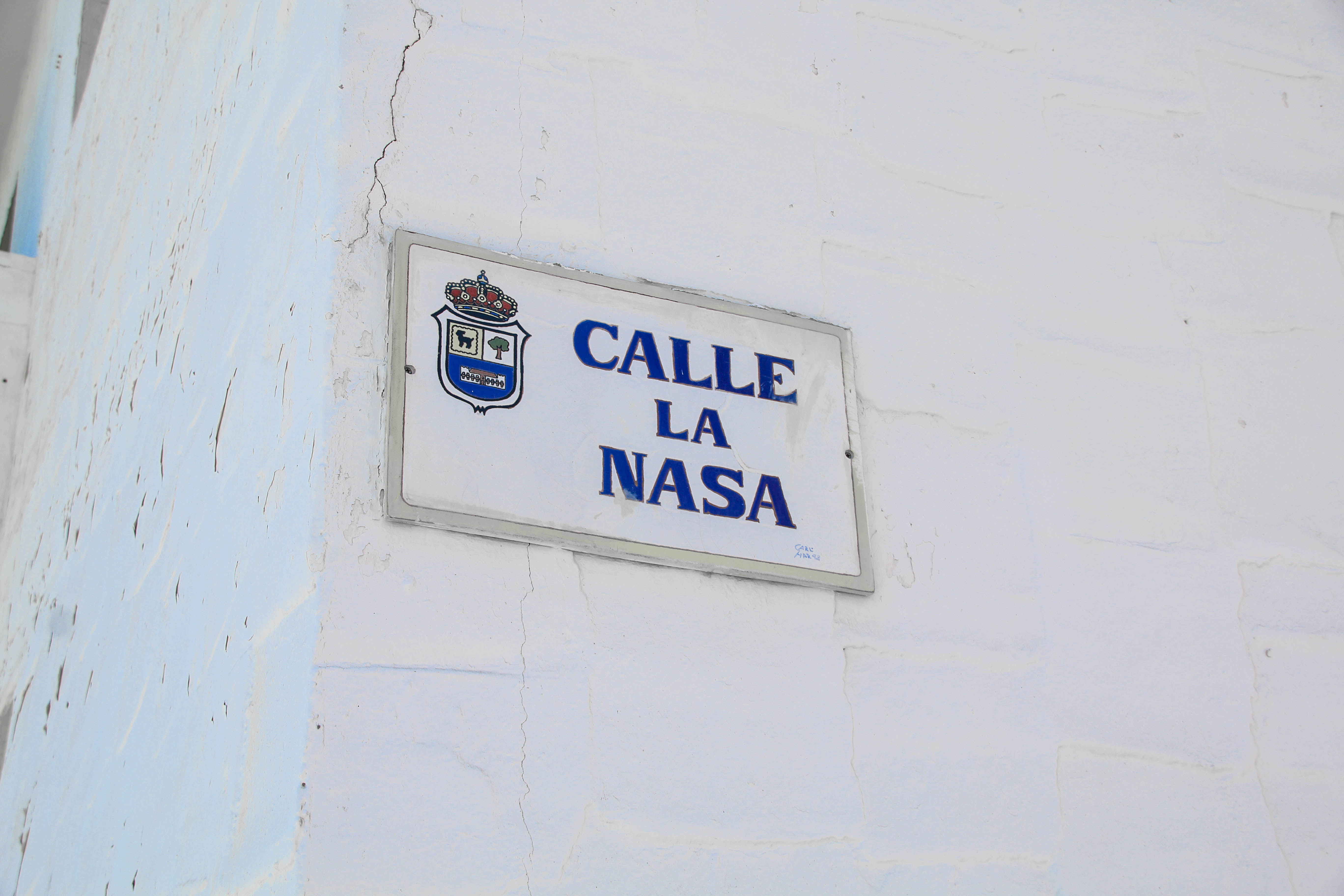 Corralejo est une superbe ville pour séjourner à Fuerteventura! C'est une ville complète : une belle plage, un centre commercial, des magasins de souvenirs, des endroits pour faire la fête et de nooombreux restaurants que ce soit en bord de mer, en centre ville ou dans des petites rues enfin bref, partout! Et vous y trouverez de tout : du typique restaurant espagnol, de l'indien, du wok, de l'anglais etc.. Du coup ce soir là pour le diner, j'ai décidé d'emmener Dim dans un restaurant que je connais très bien en bord de mer, le Bistro Cafe Latino. Un personnel au top et des plats délicieux. De là nous avons pu assister à notre premier coucher de soleil. Ces couleurs dans le ciel étaient juste à couper le souffle!
Corralejo is a beautiful city to stay in Fuerteventura! It is a complete city: a beautiful beach, a shopping center, souvenir shops, places to party and many restaurants, whether on the seafront, downtown or in short streets, everywhere ! And you will find everything from typical Spanish restaurant, Indian, wok, English etc. So that evening for dinner, I decided to take my boyfriend to a restaurant that I know very well : the Bistro Cafe Latino. Staff is very kind and food is so delicious. From there we could see our first sunset. Those colors in the sky were just breathtaking.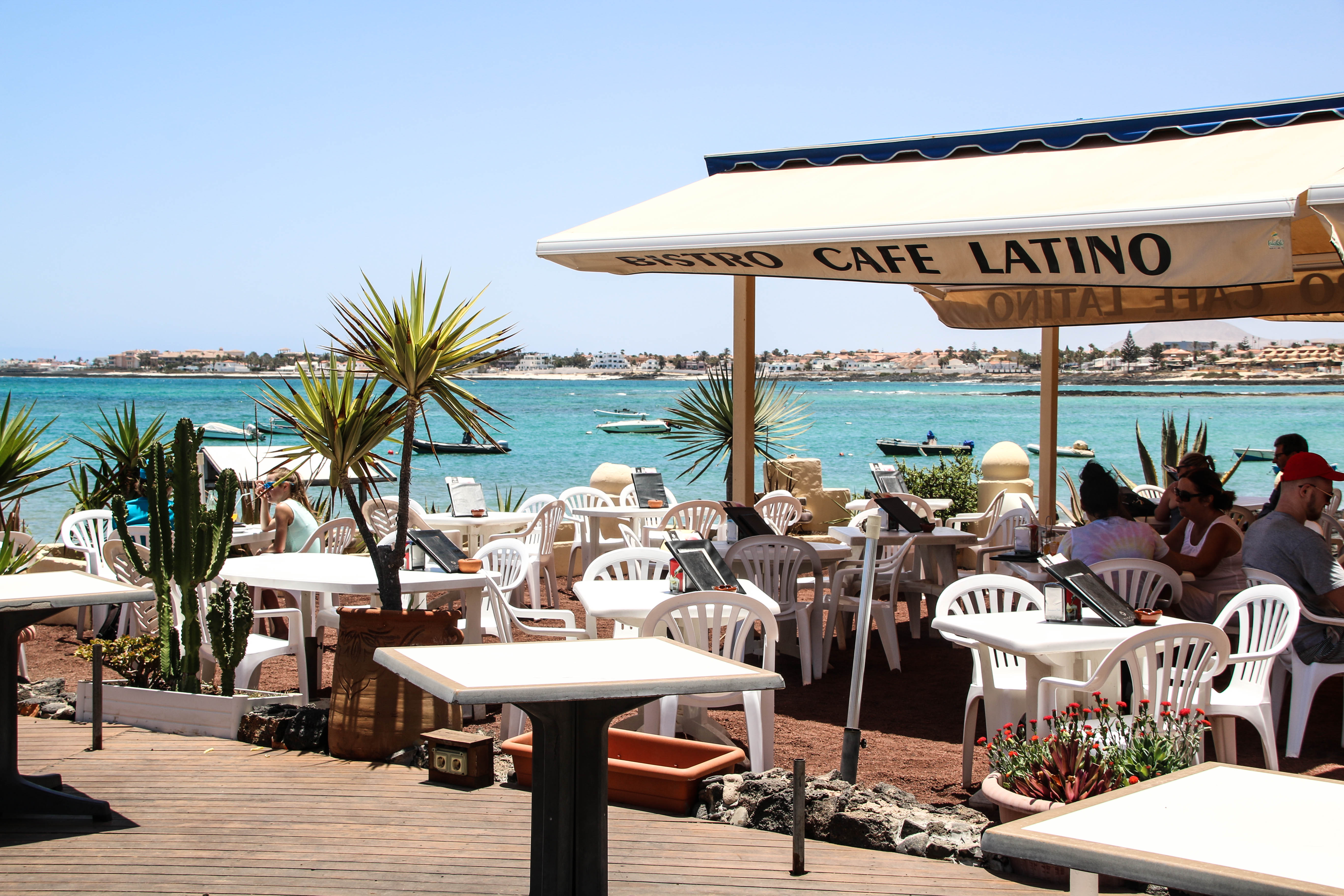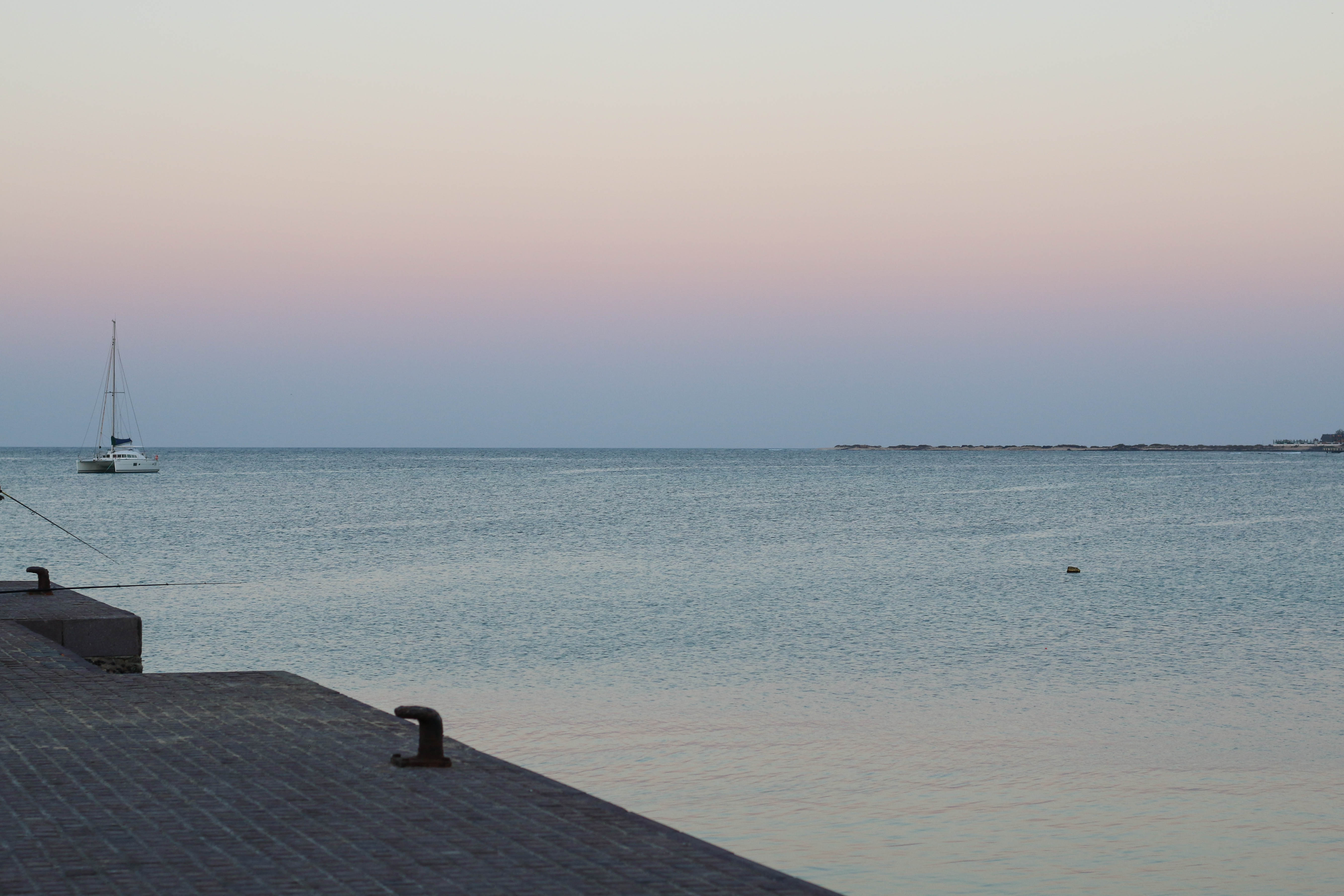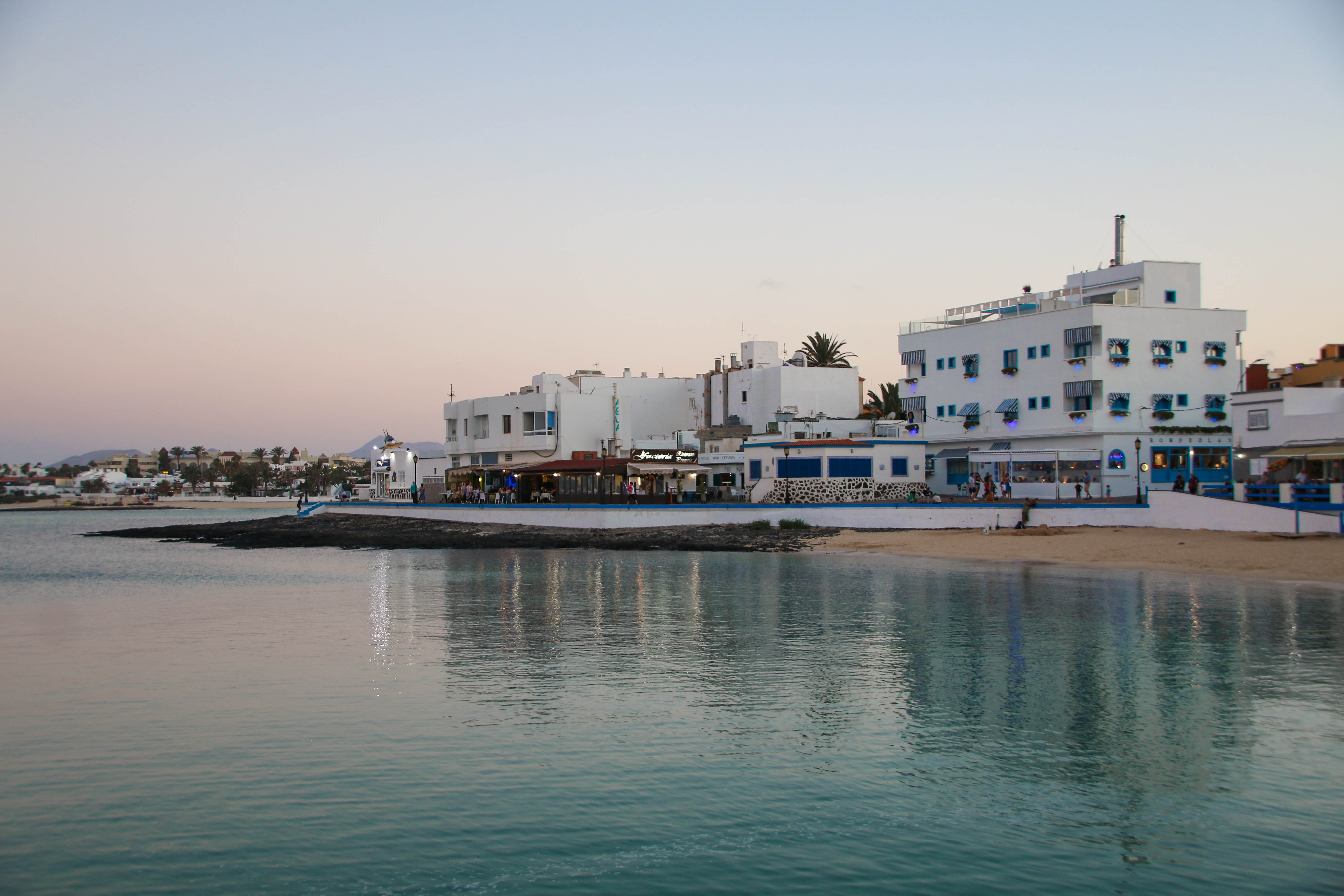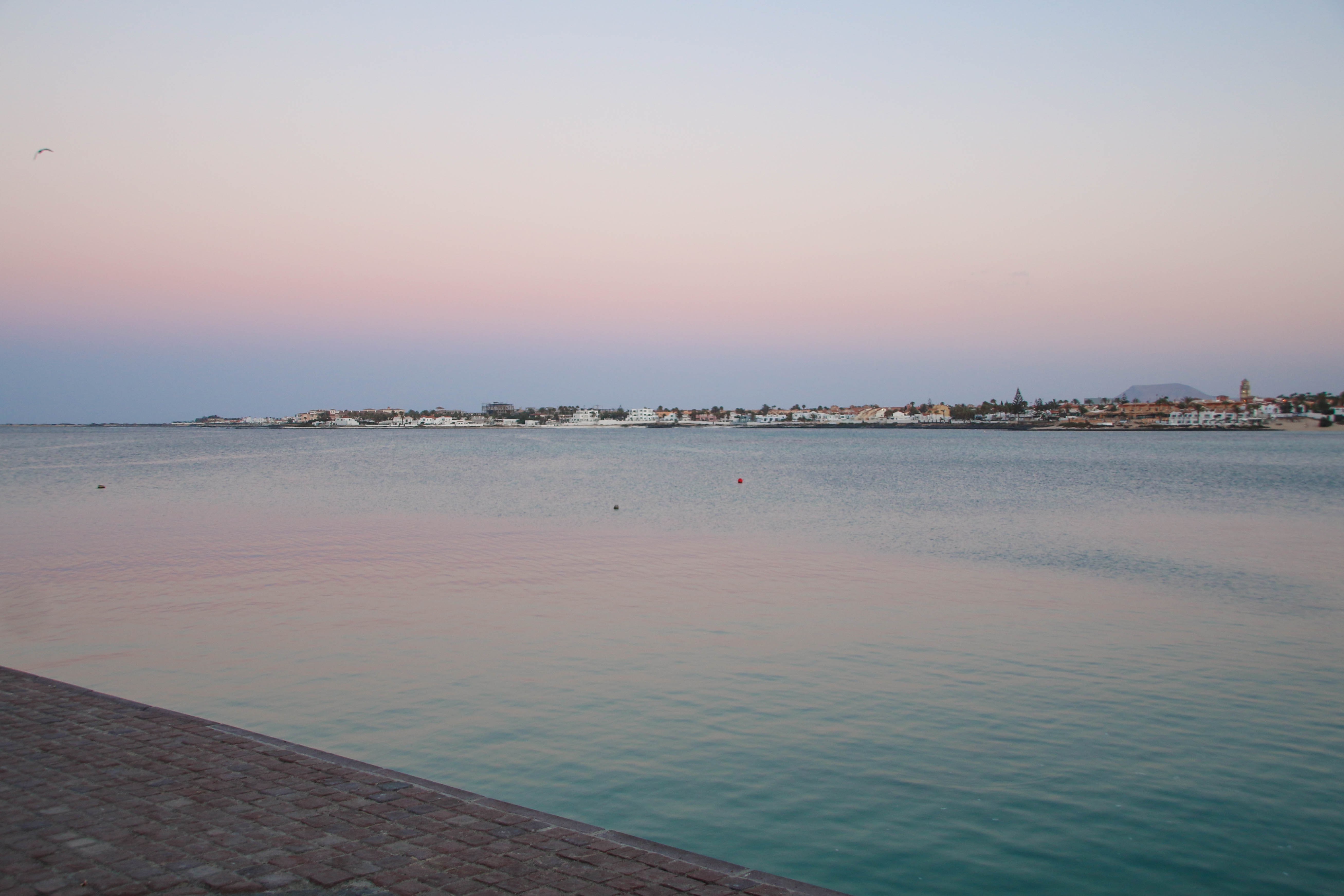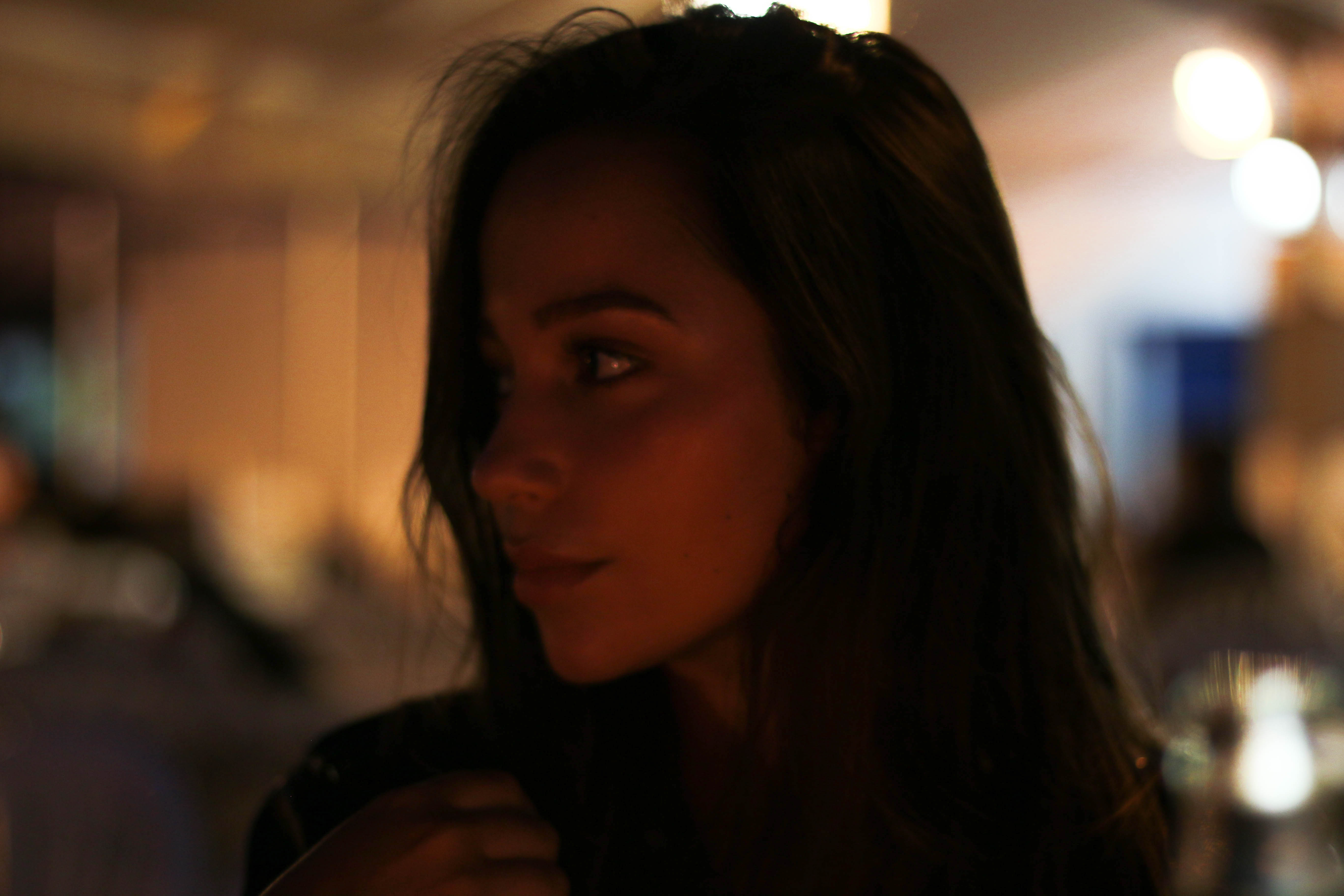 Les jours suivants, j'ai décidé de faire découvrir au chéri les fameuses dunes de sables de Corralejo! Carrément un de mes endroits préférés et un incontournable lors d'un voyage à Fuerteventura ! Je ne peux qu'etre emerveillé devant ce paysage et face à cette plage qui est l'une des plus belles de l'île!
Ce jour là nous avions d'ailleurs decidé de tester le drone pour la premiere fois et je vous avoue n'avoir pas du tout été sereine! Fuerteventura est une île très venteuse, ce qui ne facilite pas le vol et l'apprentissage d'un drone! Bon je pense avoir maintenant vécu le pire et donc être devenue une pro du drone, sans modestie aucune aha! Petit conseil : Ne pas utiliser le drone lorsque le vent est à plus de 30kmh! Nous l'avons testé un autre jour très venteux et le drone a complètement pété les plombs. Je n'avais plus aucun controle, il tournait sur lui-même et ne voulait plus atterir! Je ne vous raconte pas ma peur!
The following days, I decided to show him the famous sand dunes of Corralejo! Plainly one of my favorite places and must-see during a trip to Fuerteventura! I can only be amazed in front of this landscape!
That day we had decided to try the drone for the first time and I confess not be serene at all! Fuerteventura is a very windy island which does not facilitate the flight and by the way the learning of a drone! Well now I think I lived the worst and therefore became a pro, without modesty haha! Tip: Do not use the drone when the wind is more than 30kmh! We tried it an another day very windy and I had no control, he was turning on himself and no wanted to land! I really thought it was the end! I do not tell you my fear!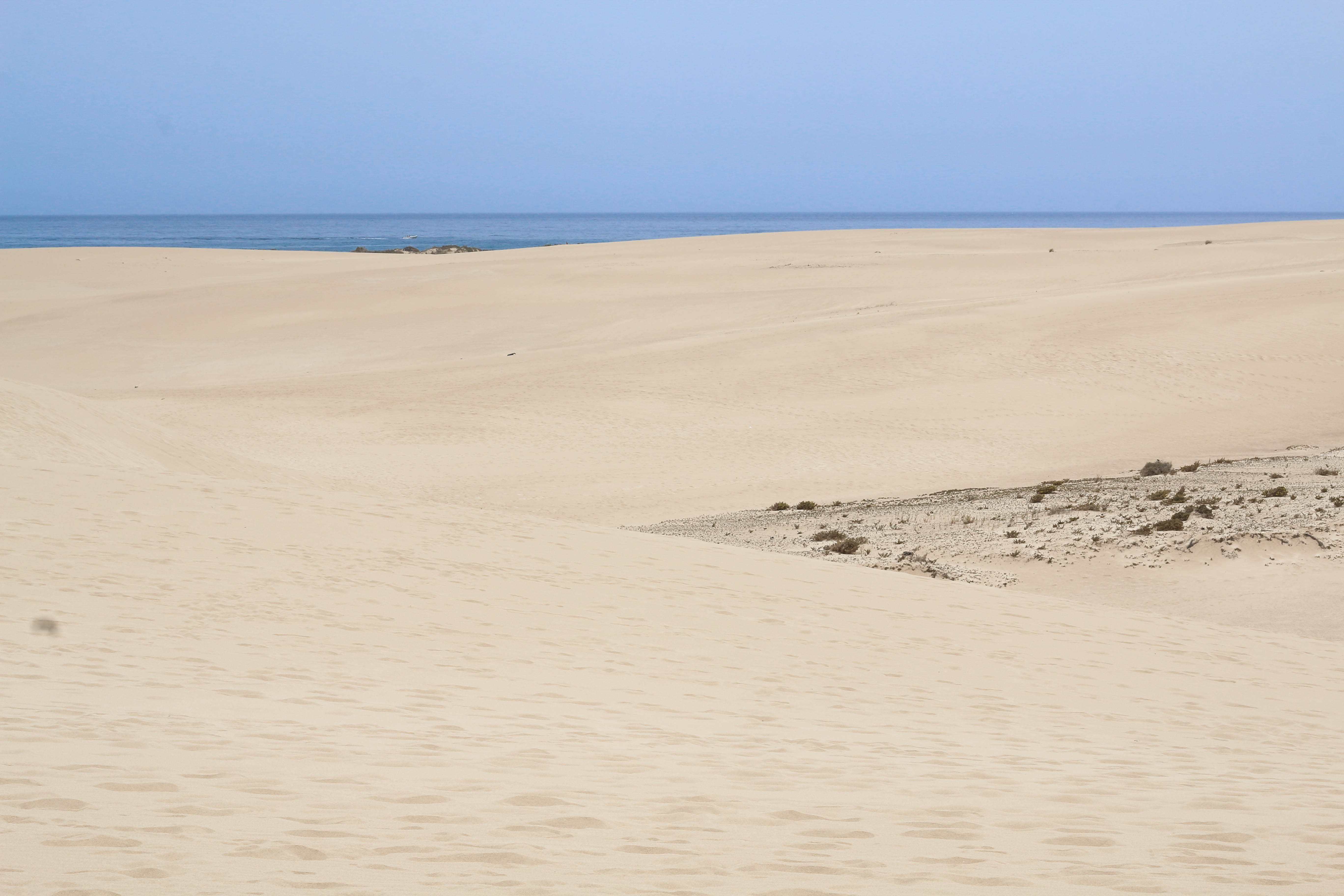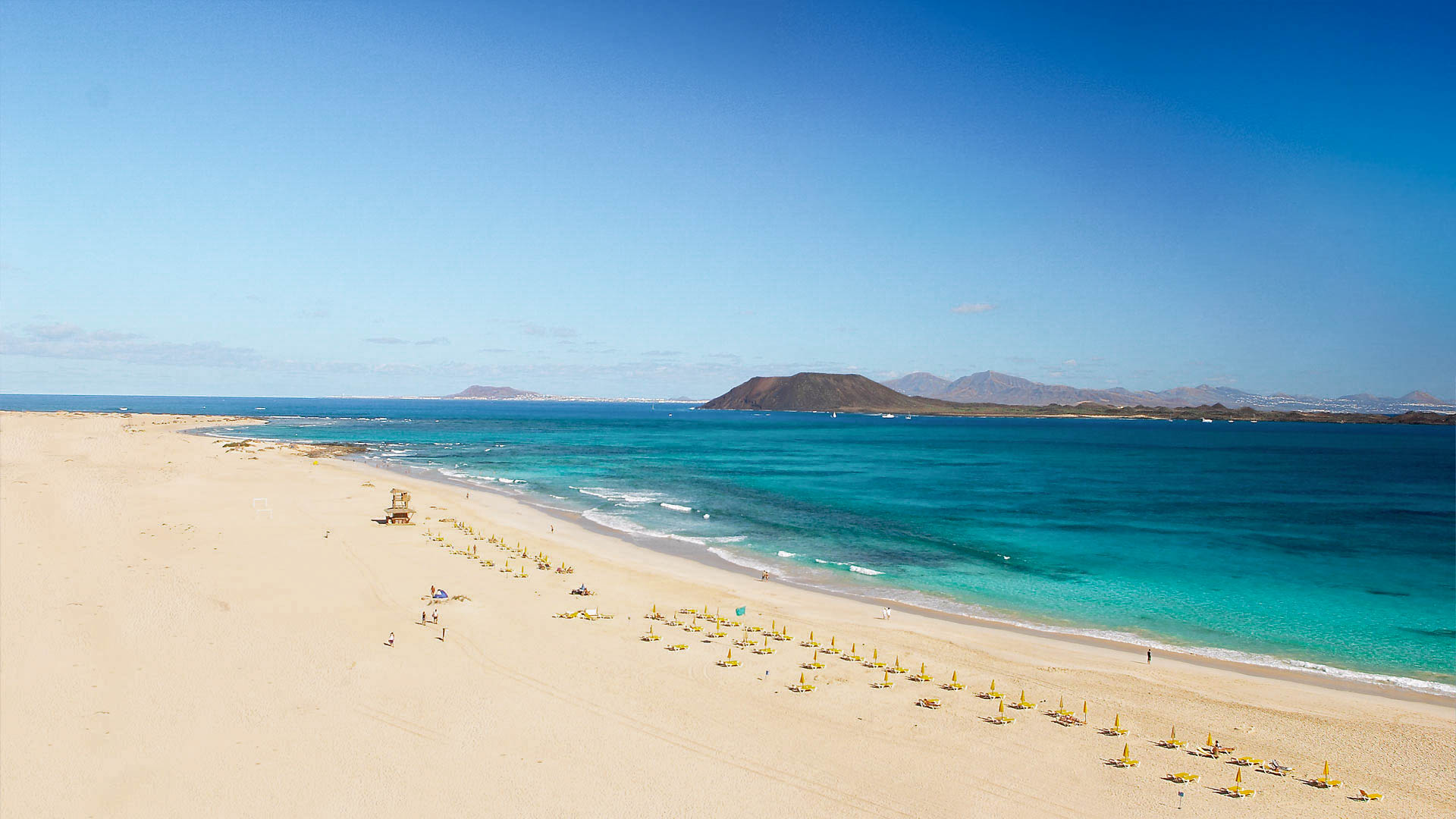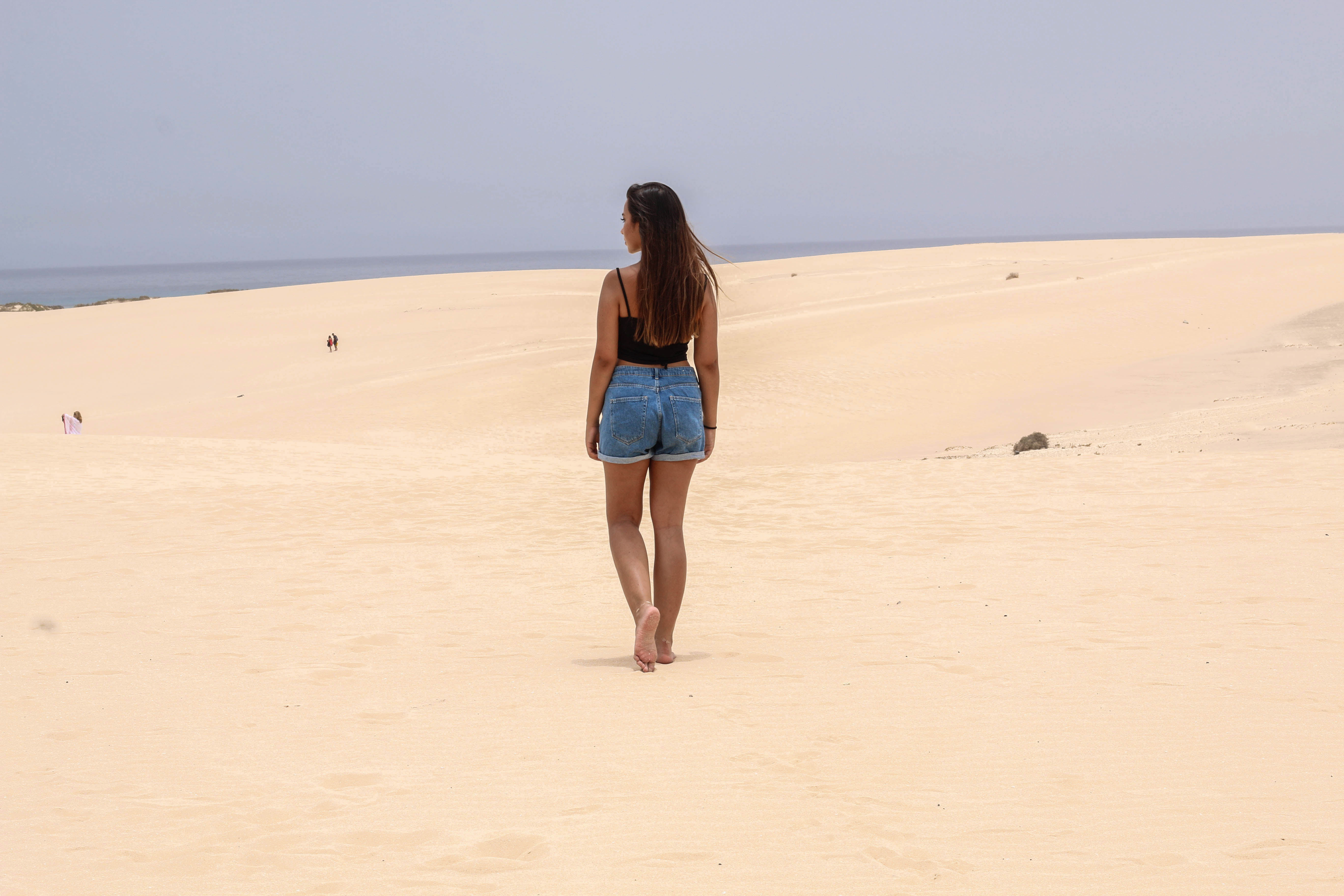 J'espère que cet article vous aura plu et comme c'est indiqué dans le titre : ceci n'est que la partie 1 de mon journal de voyage aux iles Canaries. Donc la deuxième arrivera dans quelques jours avec de nouvelles histoires, de nouvelles impressions et bien-sûr de nouvelles photos ! Alors restez connectés 🙂
I hope this article will have pleased you and as indicated in the title: this is only part 1 of my travel diary in Canary Islands, so there will be a second in a few days with new stories, new impressions and of course new photos! So stay tuned 🙂
xoxo Melissa.
CHECK OUT PART 2 OVER HERE: