I'm back today to tell you about my last but also my first camping trip. Indeed, I was contacted by the Huttopia campsite to test one of their campsite in France. The time for reflection was quite short, a weekend as a couple to discover, rest and enjoy, who would say no?
I had never tried camping before and it is true that the term has always scared me but all experiences are good to live, right? And then, actually, it was not really a real campsite, rather an outdoor hotel,this term is much more reassuring, isn't it? I'll explain everything to you.
Huttopia is a French company, also established in North America. They offer camping villages located exclusively in unspoiled natural areas, often on the edge of a lake or in the forest. They have a lot of camping in France, campsites open in winter to enjoy the snow and mountains or campsites open only in summer with swimming pools and many activities for a great holiday with family or couples.
Concerning us, we chose a campsite not far from the Paris region, at Sénonches in the department of Eure-Et-Loir (28). It is located in a forest by a lake, the setting was beautiful.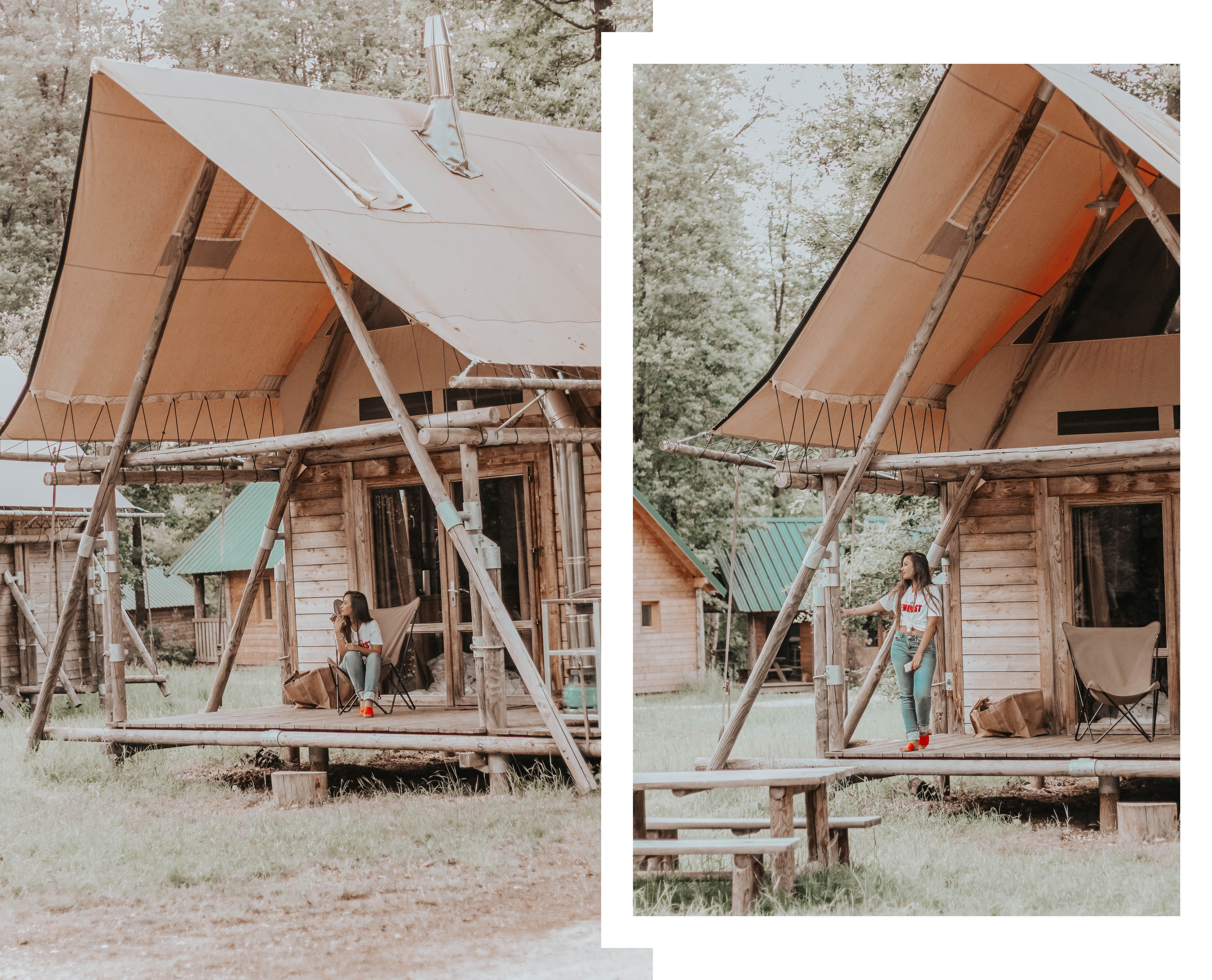 Several types of accommodation are available on site. Obviously places to pitch tents, but also huts, chalets and canvas and wooden tents.
We stayed in a trapper's tent, a sort of large canvas cabin. When we arrived we were quite surprised by the size of this tent which was very cocooning,all that I love!In our tent there was everything: two bedrooms, a dining area, a bathroom and even a fireplace.Okay, can I tell you a secret?We managed to keep the fire burning for maybe 2 hours at the most. I, who wanted it to stay on all night, quickly gave up!We can definitely say that we are a long way from Robinson Crusoe.The tent also has a terrace equipped with a plancha and a barbecue, the best for summer! We were also amazed that there was everything available on site, sheets and towels but also all the necessary equipment for cooking.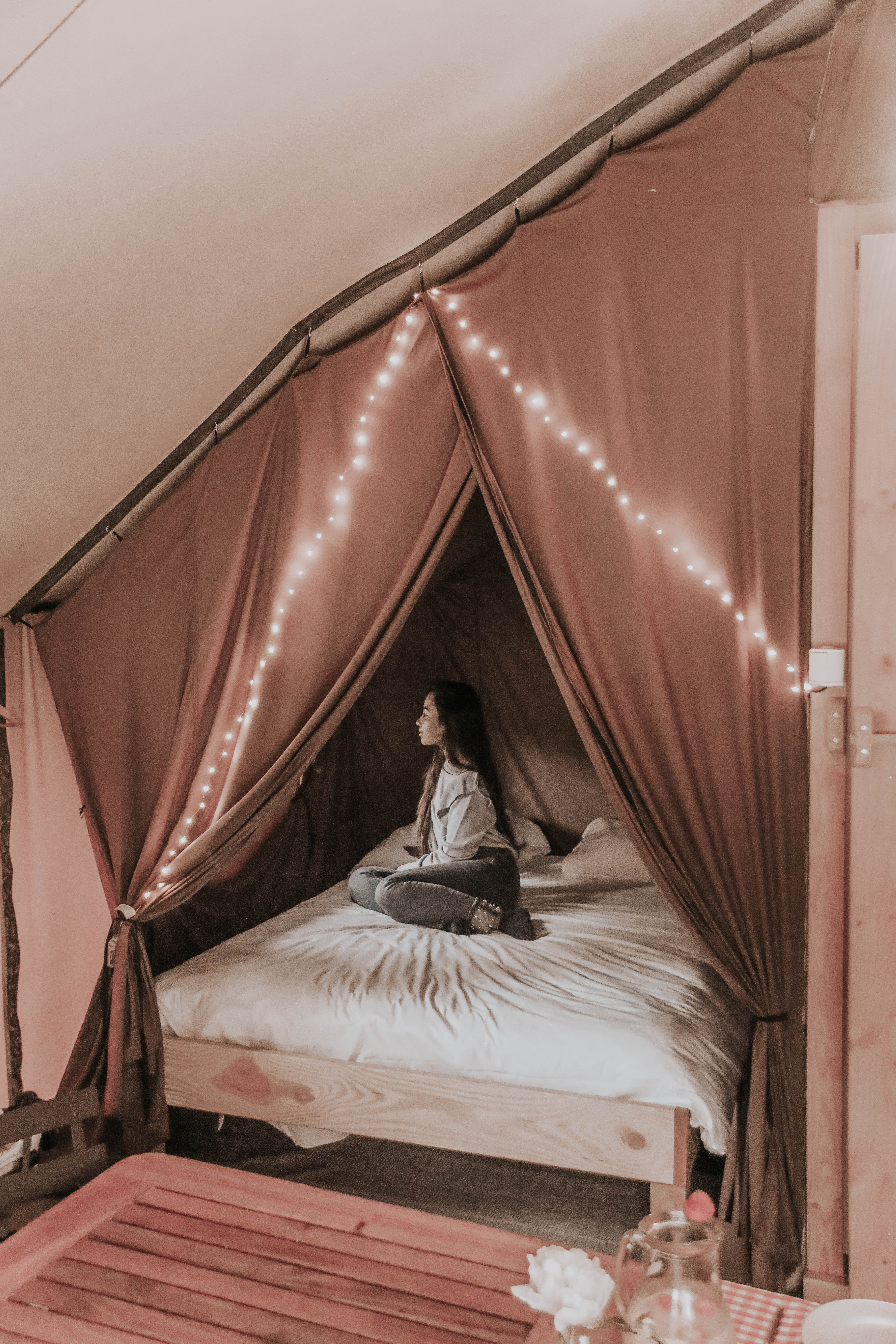 Regarding catering, the campsite has a restaurant for breakfasts, one for lunch and dinner and also a pizza oven for good homemade pizzas. We didn't have the chance to taste the restaurant and pizzas, but after talking to several residents of the village next door, we only had good feedback. The campsite is very famous among the inhabitants of the village for its good restoration. Breakfast on the other hand was nice and complete, pastries are available, accompanied by bread and hot and cold drinks.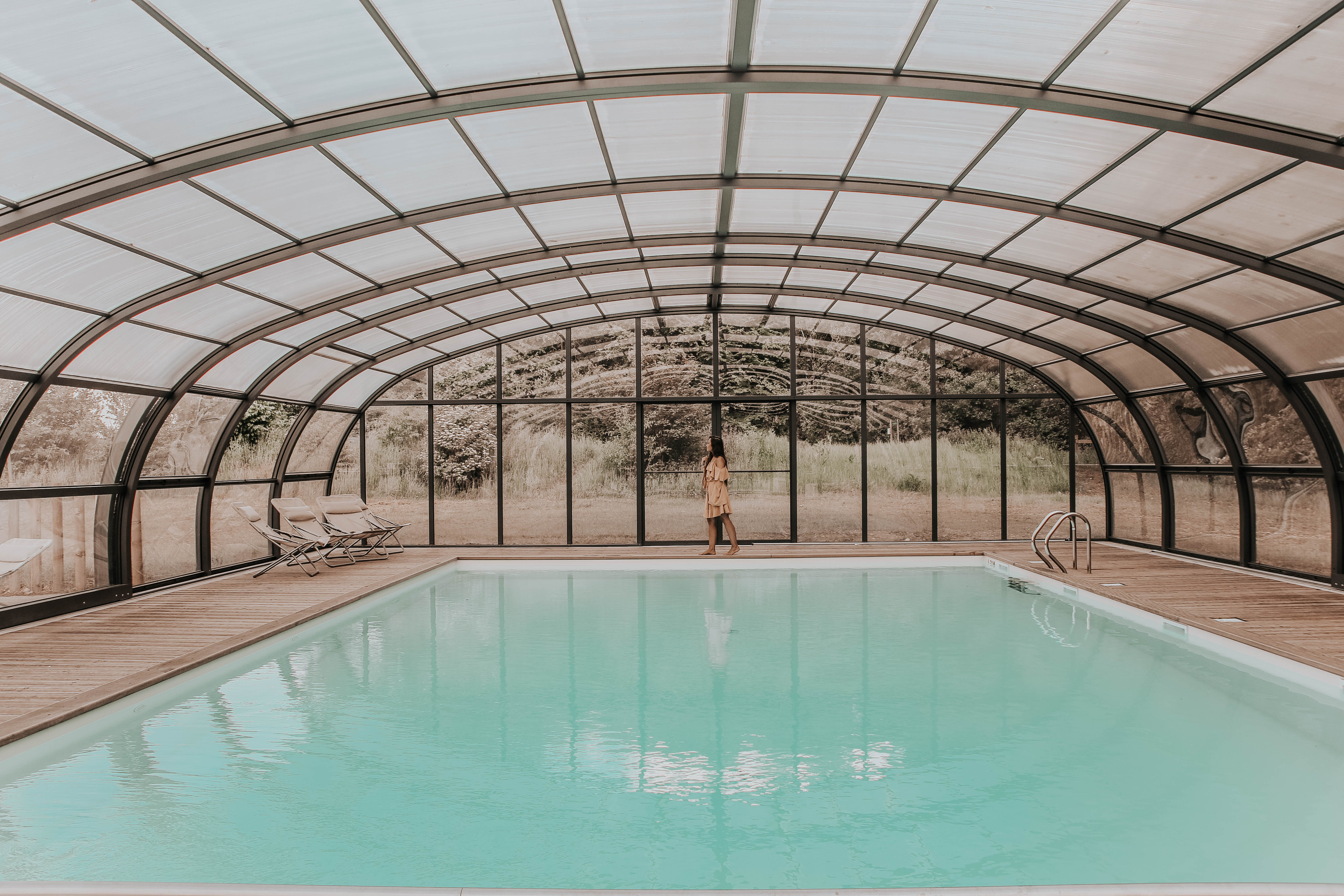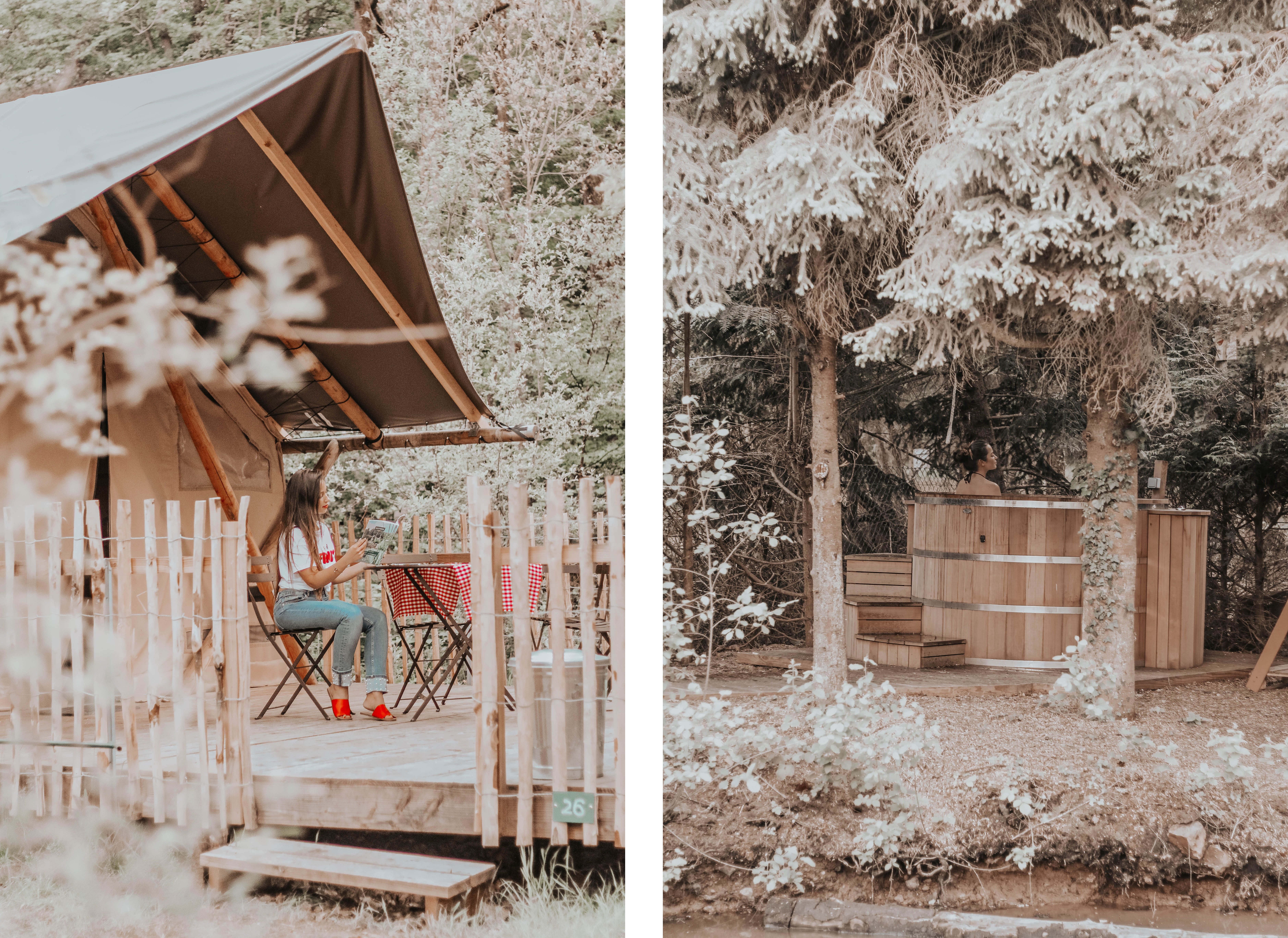 The campsite also has 2 swimming pools, one indoor and one outdoor. But the big plus of this campsite remains for us the forest spa, with its saunas and above all an outdoor jacuzzi,what better?We spent a good hour in this hot jacuzzi and it was just amazing. Surely the best memory of this campsite.
Regarding the surroundings, a stable with sublime horses is a 2-minute walk from the campsite and a 15-minute walk away there is a very small village. You can find everything in this village: bakeries, small and large supermarkets and nice restaurants and cafes. The inhabitants of this village are incredibly kind, it really changed us from the grumpy of Paris,but that should not be said.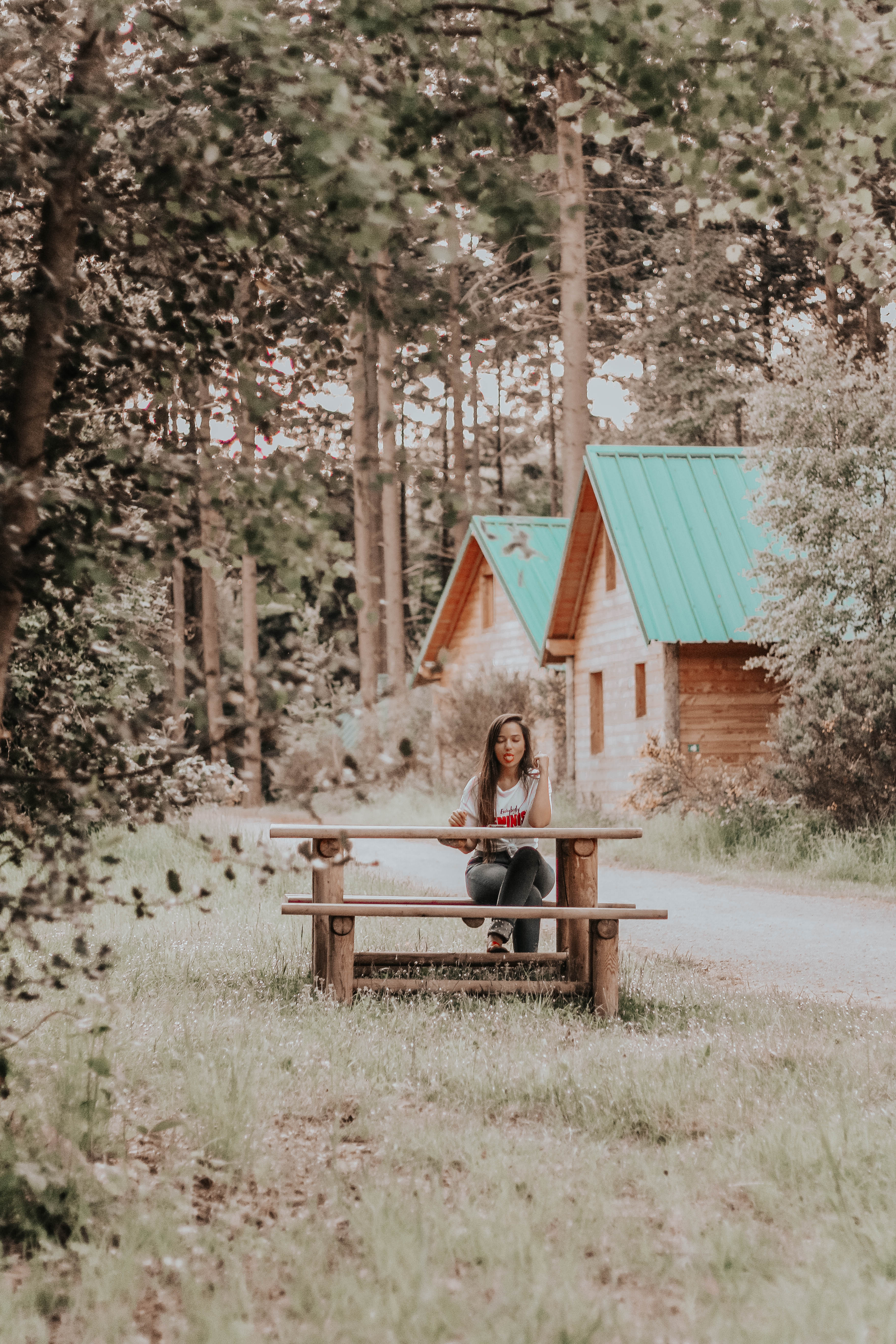 Did we like it? It was a perfect weekend at a top campsite! Ultimately it was a great discovery for my boyfriend and I and we can't wait to repeat the experience.
A big thank you to Huttopia for the invitation and to the entire Huttopia Sénonches team for their kindness and professionalism.
So, are you now interested in Huttopia campsites?