Hey !
Me voici avec la première partie de ce travel diary! Ça y est, j'ai enfin mis les pieds en Italie, depuis le temps que j'en rêvais ! De tous les pays d'Europe, l'Italie a une place spéciale dans mon cœur. La nourriture, la culture, le charme, la passion, le paysage … Je suis complètement tombée amoureuse de l'Italie. Aujourd'hui je vais donc vous partager un court résumé de mes premiers jours en Italie !
Here I am with the first part of this travel diary! I finally visited Italy, since the time I dreamed of it! Of all countries of Europe, Italy has a special place in my heart. The food, the culture, the charm, the passion, the landscape … I completely fell in love with Italy. So I'm going to share with you a short summary of my first days in Italy!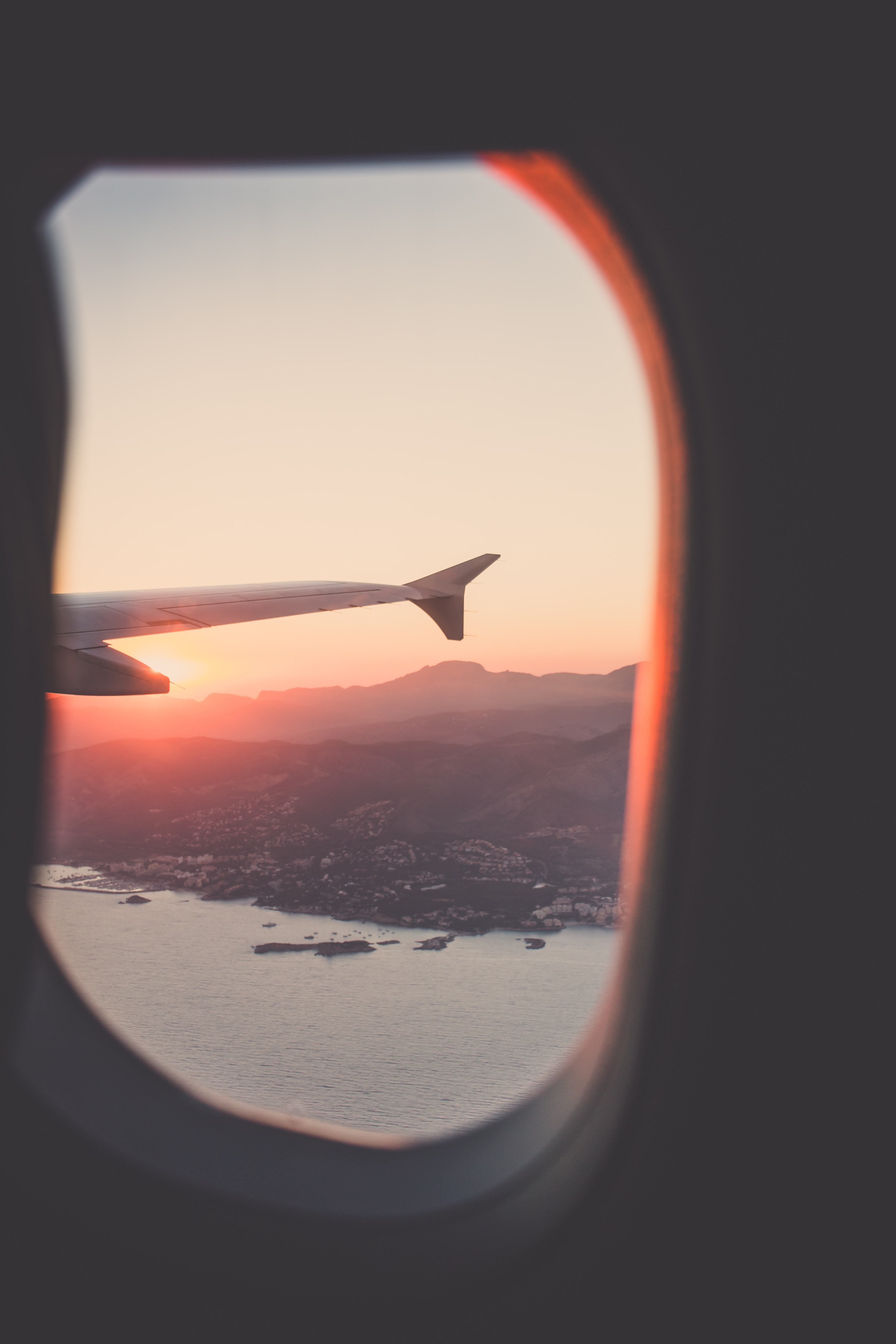 Avec le chéri nous avions décidé de partir pour un séjour de 5 jours et 4 nuits direction le sud de l'Italie. On a voulu faire Naples, la jolie île de Capri et surtout Positano, cette incroyable ville que je n'arrêtais pas de voir sur Instagram. J'ai préféré réserver toutes les nuits dans un hôtel à Naples car c'est la porte d'accès à toutes les belles îles depuis son port et puis nous n'étions pas loin des villes de la côte Amalfitaine. C'était donc bien plus pratique et surtout plus avantageux niveau budget car les hôtels à Capri et à Positano ne sont pas aux mêmes tarifs !
With the darling we had decided to leave for a stay of 5 days and 4 nights towards the south of Italy. We wanted to make Napoli, the pretty island of Capri and especially Positano, this incredible city that I kept seeing on Instagram. I preferred to book every night in a hotel in Napoli because it is the gateway to all beautiful islands from its port and we were not far from cities of the Amalfi Coast. It was therefore much more practical and especially more advantageous in terms of budget because hotels in Capri and Positano are not at the same rates!
C'est donc parti pour le départ ! Ce jour là je travaillais, j'ai donc dû sauter dans un taxi pour rejoindre le chéri à l'aéroport d'Orly. Nous avons pris l'avion en après -midi et nous sommes arrivées aux environs de 19h à Naples. Arrivée à Naples, nous avons été accueillis par un gentil chauffeur qui nous a emmener dans notre hôtel. La plupart des taxis à Naples ont des prix fixes donc n'hésitez pas à privilégier ces taxis là pour ne pas vous faire arnaquer.
It's the day of departure! That day I was working, so I had to jump in a taxi to reach my boyfriend at Orly airport. We flew in the afternoon and arrived around 7pm in Napoli. Arriving in Napoli, we were greeted by a nice driver who took us to our hotel. Most taxis in Naples have fixed prices so do not hesitate to favor these taxis.
J'ai réservé dans un hôtel proche du centre ville, un établissement que je ne vous conseille pas car le service et l'équipe était médiocre. Je pense sincèrement que c'était ma pire expérience vécue dans un hôtel. Donc pour ne pas faire de mauvaise pub, je préfère tout simplement ne pas citer l'hôtel.
I booked in a hotel near the city center, an establishment that I do not recommend because the service and the team were poor. I honestly think it was my worst hotel experience. So in order to not make a bad advertisement, I simply prefer to not quote the hotel.
Bon, passons aux choses positives maintenant avec ma première destination, Napoli ! Dès que j'ai annoncé à mes amis et collègues que j'allais a Naples, la réaction était toujours la même : « tu verras c'est ghetto, c'est sale, c'est dangereux » etc.. Bon je suis d'accord pour dire qu'effectivement c'est ghetto, mais tout dépend de l'endroit. En réalité ce qui m'a le plus surpris ce sont les conducteurs ! Les napolitains entrent dans le top 3 des plus mauvais et dangereux conducteurs ! Pour vous donner une idée, tous les passages piétons sont effacés au sol, donc aucune voiture ne s'arrête. Tu joue donc ta vie à chaque fois que tu décides de traverser car les voitures, elles, ne s'arrêtent pas. Deuxième chose impressionnante, ce sont les klaxons à longueur de temps !
Okay, let's get on to positive things now with my first destination, Napoli! As soon as I announced to my friends and colleagues that I was going to Napoli, the reaction was always the same: "you'll see it's ghetto, it's dirty, it's dangerous" etc.. I agree that it is a bit ghetto, but it all depends on the place. In reality what surprised me the most were the drivers! Neapolitans enter the top 3 of the worst and dangerous drivers! To give you an idea, all the pedestrian crossings are erased on the ground, so no car stops. So you play your life every time you decide to cross because cars don't stop. The second impressive thing is that they never stop honking!
Une autre chose que j'ai remarqué à Naples qui va ravir les petits gourmands, ça sent le Nutella partout, dans toutes les petites rues ! Pareil pour la pizza ! Tous les 2 mètres vous trouverez des vendeurs de pizza et tellement pas cher ! La pizza à Naples vous coutera entre 4 et 5€ ! Si elle est plus chère, tracez votre route, c'est une pizzeria touristique qui en plus ne sera pas aussi bonne que les autres.
Another thing that I noticed in Napoli that will delight foodies, it smells of Nutella everywhere, in all small streets! Same for pizza! Every 2 meters you will find pizza sellers and so cheap! Pizza in Napoli will cost you between 4 and 5€ ! If it is more expensive, go along your path, it is a tourist pizzeria which in addition will not be as good as the others.
Sinon Naples c'est une très belle ville, j'ai adoré les petites rues étroites avec des rampes pleines de vêtements colorés. Mon petit copain qui n'était pas habitué à voir ce genre de paysages trouvait que ça faisait très pauvre mais pour moi, c'est ce qui représentait tout le charme de Naples. En descendant vers le port, il a de jolies bâtiments aux belles couleurs pastel et plein de restaurants sur la côte, parfait pour se poser au soleil et profiter d'un bon petit verre !
Otherwise Napoli is a very beautiful city, I loved the small narrow streets with ramps full of colorful clothes. My boyfriend who was not used to seeing this kind of landscape thought it was very poor but for me, that was what represented all the charm of Napoli. Going down to the port, there are pretty buildings in beautiful pastel colors and lots of restaurants on the coast, perfect for sitting in the sun and enjoying a nice drink!
Il faisait 30 degrés lorsque nous étions à Naples donc le deuxième jour nous voulions absolument nous baigner ! Il n'y a pas vraiment de plage à Naples pour se baigner ou seulement des plages privés et payantes. Après une petite recherche j'ai trouvé un endroit plutôt sympa pour profiter du soleil, le Bagno Elena . L'entrée pour la journée nous a couté 7€. Nous sommes restés quelques heures sur nos transats, jusqu'a ce que le soleil se couche et ce fut la fin d'une belle journée.
It was 30 degrees when we were in Napoli so the second day we absolutely wanted to swim in the sea! There is not really a beach in Napoli or only private beaches. After a little research I found a nice place to enjoy the sun, the Bagno Elena. Entrance for the day cost us € 7. We stayed a few hours on our deckchairs, until the sun sets and it was the end of a beautiful day.
Ce jour là nous somme également passés par la rue Via Toledo. Une longue rue commerçante et la plus importante de Naples. Bien-sur, j'ai encore craqué et acheté quelques trucs mais j'ai surtout été surprise par les magasins et marques locales ! Je suis tombée sur un magasin nommé " piazza italia " et j'ai été étonnée par le style et la qualité des vêtements ! Donc n'hésitez surtout pas à entrer dans des magasins que vous ne connaissez pas, vous ne serez pas déçu.
That day we also passed by Via Toledo street. A long shopping street and the most important in Napoli. Of course, I still bought a few things but I was especially surprised by the local stores and brands! I came across a store called "piazza italia" and I was amazed by the style and quality of clothes! So do not hesitate to enter stores that you do not know, you will not be disappointed.
J'espère que cet article vous aura plu et comme indiqué, ceci n'est que la première partie de mon journal de voyage en Italie. La deuxième partie arrivera d'ici peu, alors restez connectés !
I hope you enjoyed this blogpost and as mentioned, this is only the first part of my travel diary in Italy. The second part will be coming soon, so stay tuned!
xoxo Melissa.
PIN FOR LATER !