Nestled in the Mediterranean Sea, Mallorca is an incredible island with a bunch of surprisingly diverse and totally unique things to do. It's an island that has a little something for everyone! The kind of place where you can hike mountain ranges, explore and chill on the best beaches, visit small historic villages or visit the modern city of the capital.
After all, the island is the largest of the Balearic Islands and trust me, you will realize how big Mallorca is once you get there.
PALMA
Let's start this series of articles with the south but especially the main city of Mallorca: Palma and its surroundings.
Palma is the capital but also the largest and oldest city of this Balearic island. It is an exciting city that seduces thousands of visitors every year with its wealth of art, culture and gastronomy. There are a lot of things to do and see in Palma and its surroundings.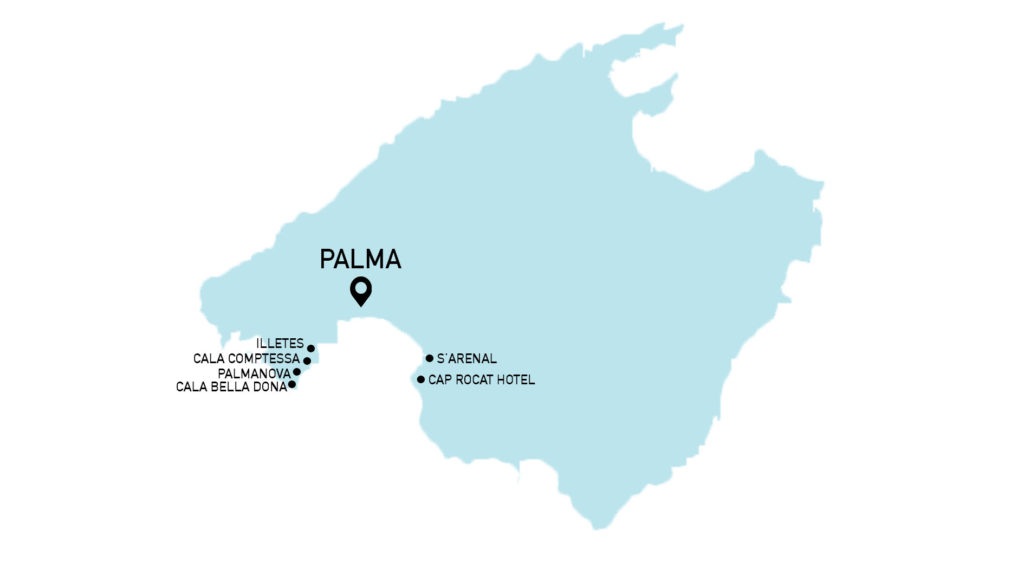 Enjoy an open air cinema
For a unique and intimate experience on the island, the luxurious Del Mar Gran Melia hotel in Illetes offers an open air cinema during the summer by its large swimming pool. You will enjoy a tasting of lobster with 3 flavors with a glass of Möet & Chandon and of course popcorns. For programming and reservations: +34 971 40 25 11 or hoteldemar@melia.com. Cathedral of Palma also offers several times a week during summer a large open-air cinema in the square, totally free but to be reserved in advance.
Visit the city of Palma
There are many historical sites in Palma de Mallorca, including buildings, monuments, palaces and even parks where you can learn more about the city's glorious past. Do not miss: Cathedral of Palma La Seu, Almudaina Palace, Plaza Mayor, Pilar and Joan Miro Foundation, Bellver Castle and Arab Baths.
Go chilling in a Beach club
Soak up the sun and cool off with great cocktails while DJs bring the scene to life. There are several very nice Beach Clubs in Palma and its surroundings: UM Beach House, Nikki Beach, or even Puro Beach Palma and Illetes. These trendy and chic places provide all necessary ingredients for a luxurious and relaxing day.
Please note: for party-goers, these Beach Clubs organize amazing themed evenings during high season.
Spend a relaxing day at the spa
In Palma and its surroundings you will find many spas. Discover the spa and treatments of the incredible Hotel Cap Rocat, one of the most luxurious hotels on the island located 30 minutes from Palma. Hotel Cap Rocat is an ancient fortress located in the most private area of Bahia de Palma de Mallorca. An idyllic setting but above all original since this hotel was initially designed for defensive use and was dug inside sandstone. You will therefore be immersed in their spa carved into the depths of the rock, the most protected place in the fortress. For more information and to book: caprocat.com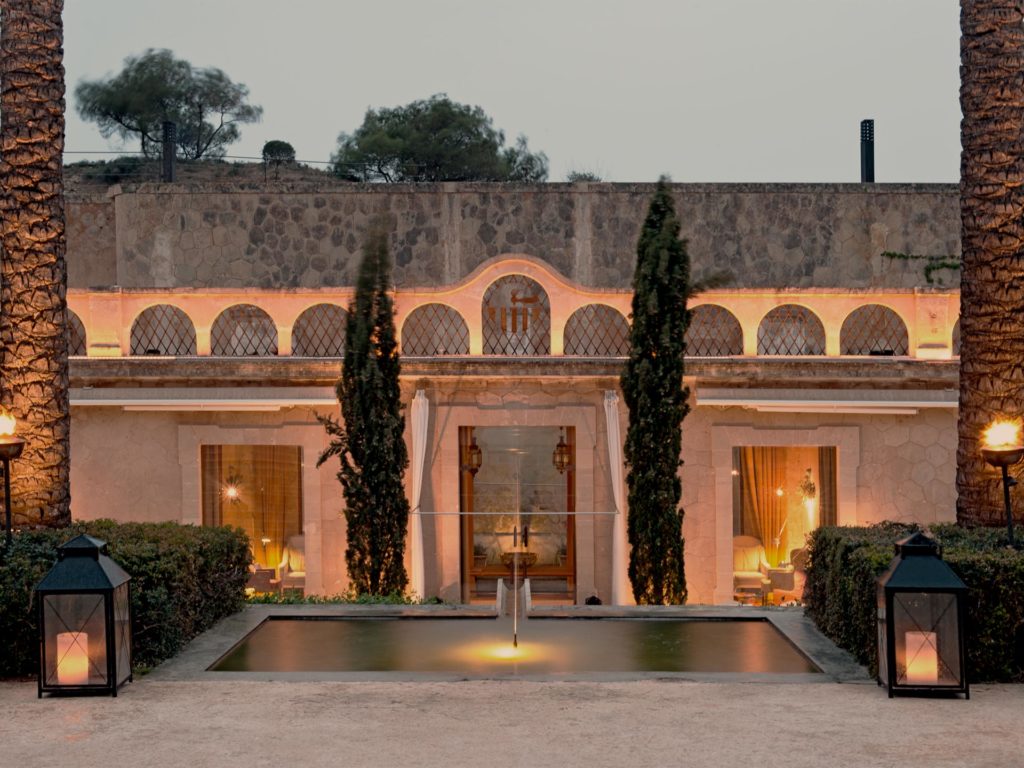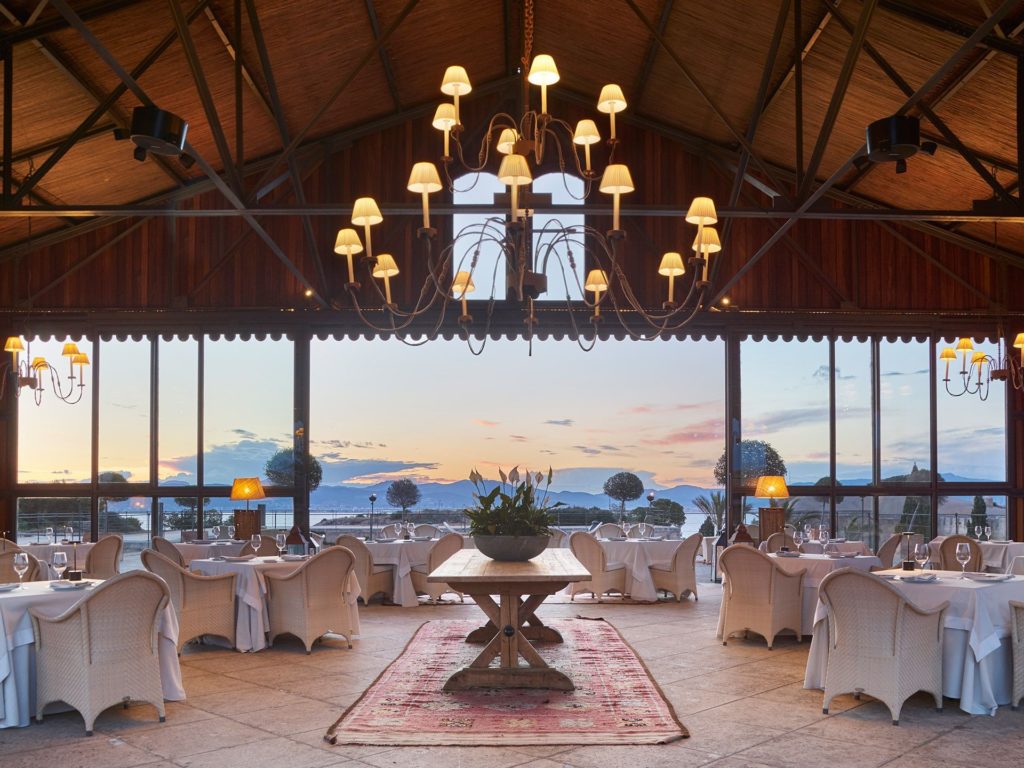 Make the Ruta Martiana
The weekly tapas route on Tuesday in Palma. It is a route where you go from bar to bar to taste tapas taking place in the district of Sa Gerreria, a stone's throw from Plaça Major. Participating bars offer tapas called "pintxos" accompanied by a drink (a beer or a glass of wine) for € 2-4. Tour starts at 7:00 p.m. and usually ends around midnight.
Taste traditional Mallorcan pastries
Go to the incredible artisan bakery Fornet De La Soca, a family-run establishment that uses only local ingredients. They bake the best ensaimadas on the island, an iconic Mallorcan sweet pastry not to be missed. They are a family passionate about the local gastronomy and you will feel it directly. Take a look at their Instagram account to give you an idea, it's worth a visit:@fornetdelasoca.
Do a yoga session in Palmanova
Nothing better than a good 1.5 hour yoga session to start the day off right. You will end the session with a perfect healthy breakfast, all for € 30 per person. Find this service offered by Lilla on Airbnb.
Spend half a day on a catamaran
Departing from the Bay of Palma, many luxury catamarans offer half-day excursions with barbecue included, including the company Oasis Catamaran. A good way to soak up the sun and relax while admiring incredible landscapes. Prices range from € 60 to € 85 per person for this excursion.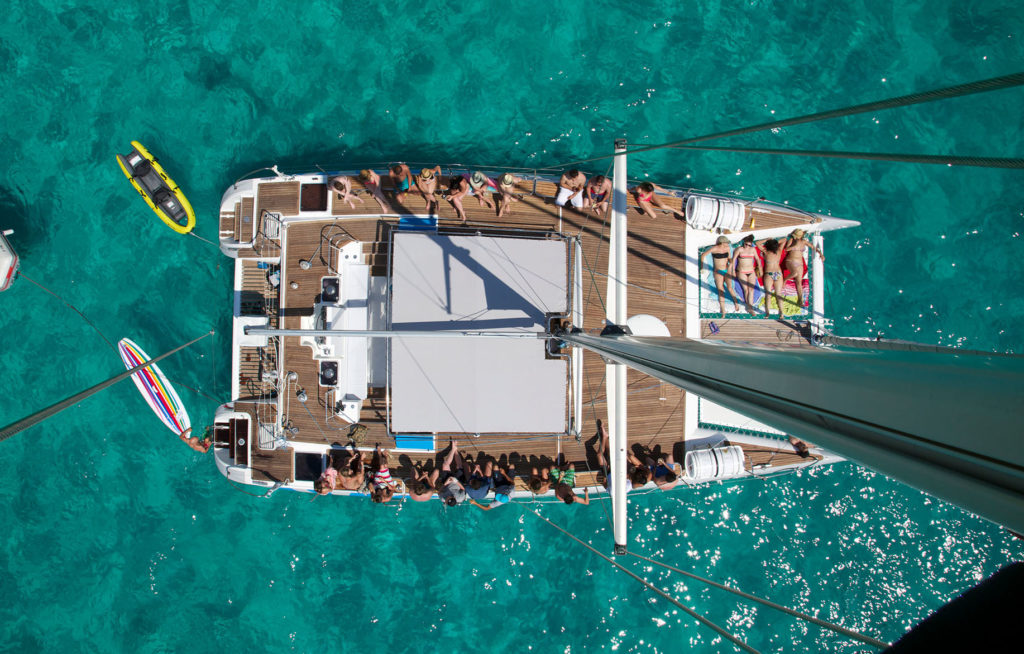 Take a quad excursion from S'Arenal
For an afternoon of quad biking exploration, head to S'Arenal. This is where you will find most of the companies offering this service.
Go relax at the beach
In Palma and its surroundings, you will find many beaches. Among the most beautiful you will find the beaches of Illletes, Cala Comptessa, Portals Nous and Cala Bella Dona. Find the 10 most beautiful beaches on the islandHERE.
Dinner at the Katagi Blau restaurant
Over the bay of Palma, the luxurious Iberostar Selection LLaut Palma has an incredible terrace restaurant, the KATAGI Blau. The chic decorated restaurant offers a Japanese-inspired menu, a good range of "cocktail art" as well as special brunch menus. It's also a great spot to watch the sun go down. To reserve your table:katagiblau.com
Who are the lucky ones who will soon be traveling to the incredible island of Mallorca? Send me your experiences via Instagram@imxmelissa, I can't wait to hear from you! Kisses.